Disclosure: Mama Smith's Review Blog received these items in exchange for her honest review. All opinions expressed are 100% hers.
Father's Day is fast approaching. If you are looking for the ultimate gift for dad, check out this collection I have put together. You are sure to find one for the father in your life!
For the Dad on the Go
If the father in your life is always on the go than I have the perfect gift for you to surprise him with! The Capresso On-the-Go Personal Coffee Maker is perfect for brewing a quick cup of coffee (right in to a travel mug) and getting out the door quickly. You can use the 16-oz stainless steel thermal travel mug or your own (up to 7″ tall). The large permanent filter can hold up to 6 tablespoons of medium ground coffee for maximum strength – just adjust strength by adding less ground coffee. The On-the-Go also works with pre-packaged soft coffee pods for an even quicker brew and faster clean up. As an added convenience and safety feature, the unit automatically shuts off after the brew cycle is complete. It also includes an On/Off button to save energy when not in use. Use the mug to measure out the water before filling the water tank to ensure no coffee will overflow. This is a great time saver and my husband has loved using this before he rushes off to work for the day.
For the Stylish Dad
For Guatemalan tie making company KorBáta, a tie is not merely an accent piece or an afterthought. Their hand-woven ties tell a story. When the thread is woven, the rich history and heritage of the Mayan people are woven along with it. That is because each thread has been put in place by the hands of a Mayan woman whose efforts preserve Guatemala's textile traditions. Crafted from 100% cotton, each hand woven pattern is unique, never to be duplicated. By producing ties, KorBáta is creating jobs for women and men weavers in rural areas, that otherwise may not have employment. KorBáta also donates 30% of their sales from specific stores in Guatemala to FUNDAL. FUNDAL is dedicated to help those Guatemalans with multiple disabilities. My husband loves his stylish tie. This gift is the perfect choice for any day who likes to give back, while looking great!
For the Outdoorsy Dad
If the dad in your life is an outdoorsy guy and always going camping, hunting, fishing, or just hanging out in the backyard than he needs the Vacuum Growler from reduce. The Growler is designed for craft beer, but for so much more. It is 64-oz and insulated. The air tight closure holds carbonation in and guarantees to keep hot beverages hot for 12 hours and cold beverages cold for 48 hours. The Growler protects beet from being lightstruck and getting a skunky flavor by blocking harmful UV rays. Since it is stainless steel it also naturally resists bacteria. It also does not retain odors. It is perfect for holding beer but works just as well for ice tea, lemonade, or even coffee! My husband loves using his while he mows the lawn. It keeps his beverages "colder than cold" for the whole hour and a half.
For the Grilling Dad
If the father in your life loves to grill than he needs the TempFork Themometer from CDN. This is perfect for checking the temperature on your meats while you grill. My husband tends to break thermometers very easily (don't get me started) and this was a life saver for us. Since we received it, he has been using it every day. It is heat resistant and holds up to 10 lbs. It has a backlight and 7 pre-programmed and programmable temperature settings. It also turns itself off after 5 minutes – which is perfect for the forgetful dad. And of course, the plastic handle always stays cool. This gift is great for the avid griller or even the occassional griller. It is always important to be sure you meat is cooked to the correct temperature for safety purposes.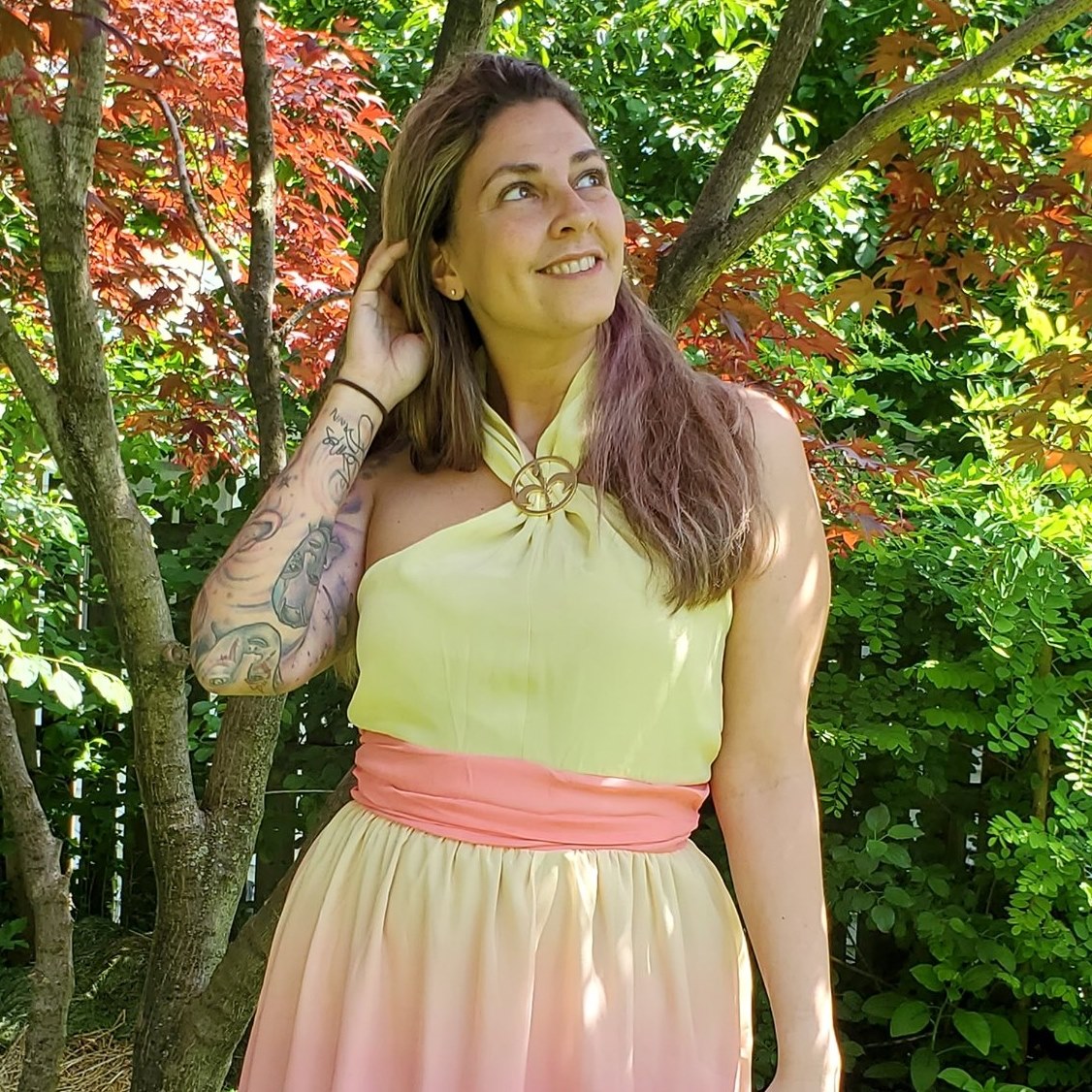 Tessa Smith is a Rotten Tomatoes Tomatometer-approved Film and TV Critic. She is also a Freelance Writer. Tessa has been in the Entertainment writing business for almost ten years and is a member of several Critics Associations including the Hollywood Critics Association and the Greater Western New York Film Critics Association.