A collection of every movie review from the Toronto International Film Festival 2021 (TIFF 21) from Dune to Last Night In Soho.
Here is a collection of reviews for all of the films watched during the Toronto International Film Festival — TIFF 21. Almost every single movie can be classified as a must watch for a variety of reasons. What a selection at this year's event!
TIFF 21 Films Ranked on Letterboxd.
The Mad Women's Ball (Le Bal des Folles) tells the story of a young, radiant and passionate woman, Eugénie, living during the close of the 19th century. As a young woman, Eugénie discovers that she has the special power to hear the dead. After her family discovers her secret, she is taken to La Pitié Salpétrière Hospital without any way of escaping her fate.
The hospital is a neurology clinic in Paris run by the famous professor and pioneer of neurology Dr. Charcot, where women diagnosed with hysteria, "craziness", egomania, epilepsy and other types of mental or physical diseases are committed.
Her destiny becomes entwined with that of Geneviève, a nurse at the hospital whose life is passing her by. Their encounter will change both their futures as they will prepare for the annual "Bal des folles" organized by Dr. Charcot at the hospital.
Read this TIFF 21 review here.
Recently separated forty-something Alma (the effervescent Maren Eggert, in her Berlinale award-winning performance) is a research scientist at Berlin's magnificent Pergamon Museum, and entirely dedicated to her work. Needing research funds, she's persuaded by her supervisor to participate in an extraordinary study: for three weeks she must live with a human-like robot designed solely to be her ideal companion.
Thus, after an exhaustive survey of her preferences, Alma is introduced to the unflappably upbeat Tom (Downton Abbey's Dan Stevens, in a revelatory performance), a handsome A.I. creation who's programmed to adapt to her desires as they get to know each other, making him her perfect life partner.
Though thoroughly disinterested in Tom and dismissive of the project overall, Alma discovers that life can take us in unexpected directions…
Read this TIFF 21 review here.
From Ancient Egypt to TikTok, cats have accompanied humans on life's journey. But who made the creatures cute? The Electrical Life of Louis Wain tells the story of the Victorian-era artist whose widely published drawings of anthropomorphized cats transformed them from mysterious to irresistible. In a dazzling, career-best performance, Benedict Cumberbatch plays one of Britain's most influential eccentrics as a flurry of wild ideas and prodigious artistic output.
Louis Wain (Cumberbatch, also at the Festival in The Power of the Dog) brims with creativity, even as his life in the 1880s oscillates between the delightful and the dizzying. To support his widowed mother and five younger sisters, the academy-trained artist sells drawings of animals from the country fair.
His skilled and speedy portraiture impresses, but his often stormy view of the world and those in it keeps him from engaging much with society. That is, until he hires a kind, curious governess for his youngest sisters, Emily Richardson (Claire Foy), who illuminates his life in a way even he'd never imagined. Love blooms across the class divide — albeit to the chagrin of Louis's stern sister Caroline (Andrea Riseborough), second oldest and second in command.
Read this TIFF 21 review here.
As a wildfire rages towards Los Angeles, embittered police officer Joe Bayler (Gyllenhaal) winds down a chaotic but tedious shift answering emergency calls — a punitive demotion he received ahead of an imminent disciplinary hearing. His ennui is soon interrupted by a cryptic call from a woman (Riley Keough) who appears to be attempting to call her child, but is in fact discreetly reporting her own abduction.
Working with the meagre clues she is able to provide, Joe throws all his skill and intuition towards ensuring her safety, but as the severity of the crime comes to light, Joe's own psychological state begins to fray and he is forced to reconcile with demons of his own.
Read this TIFF 21 review here.
A decorated marine, Malik Khan (Ahmed) is trained to identify risk. But what if the risk appears totally ordinary? Malik sees bugs. Evil bugs. Alien bugs that seem to be seizing control of people, one after another. Malik can't convince the world to sound the alarm, but he can at least protect his two young sons from global parasitic invasion — which might involve kidnapping them from the home of Malik's estranged wife.
Read this TIFF 21 review here.
Set in Montana in the 1920s, Jane Campion's hotly anticipated new film is an enthralling revisionist western awash in sublime expanses and nuance, capturing a landscape and a people driven by the fantasy and folly of western expansion.
Adapted from Thomas Savage's cult novel of the same name, The Power of the Dog tells the story of successful rancher brothers George (Jesse Plemons) and Phil (Benedict Cumberbatch, also appearing at the Festival in The Electrical Life of Louis Wain) Burbank, whose relationship sours when the more mild-mannered George marries local widow Rose (Kirsten Dunst).
Rose and her son Peter (Kodi Smit- McPhee) arrive at the Burbank ranch — seemingly wholesome and naïve — and attempt to fit into the family's complex dynamic of new money, but are continually stymied by an unspoken brotherly bond. Phil's past as a classics scholar at Yale is barely discernible as he sports a tough and dirty exterior, while frequently referring to the antics of his mentor Bronco Bill.
Cumberbatch shines in this ferocious performance as a cowboy to the core, whose hurtful, macho quips toward Peter and his mother hint at a simmering menace and a capacity for erratic cruelty and violence; a kind of camouflage that only serves to repress deep-seated trauma and latent desire.
Read this TIFF 21 review here.
Paul Atreides, a brilliant and gifted young man born into a great destiny beyond his understanding, must travel to the most dangerous planet in the universe to ensure the future of his family and his people.
As malevolent forces explode into conflict over the planet's exclusive supply of the most precious resource in existence, only those who can conquer their own fear will survive.
Read this TIFF 21 review here.
After a freak accident on a rural road bisects a 40-year-old alcoholic named Thakur, the Dug Dug–brand motorcycle he was riding is recovered and locked up at a nearby police station. The following morning, the bike is inexplicably found back at the crash site — its locks unbroken. It is removed once more but, again and again, it manifests at the place of Thakur's death.
As word spreads of these bizarre incidents, so does a belief that Thakur's spirit has inhabited the vehicle and that its miraculous movements are signs of divinity. When some locals begin to make offerings to the bike of its owner's favourite delights (namely alcohol), they begin to attribute their good fortune to Thakur's providence, and before long an infectious religious fervour breaks out.
Read this TIFF 21 review here.
An aspiring fashion designer is mysteriously able to enter the 1960s, where she encounters a dazzling wannabe singer. However, the glamour is not all it appears to be, and the dreams of the past start to crack and splinter into something far darker.
Read this TIFF 21 review here.
Fusing the grittiness of George Romero's Martin with the sly theatricality of Stuart Gordon's early films (Re-Animator, From Beyond), Blaine Thurier's Kicking Blood reimagines vampire mythology by transplanting it to the bohemian world Thurier has satirized since he began making films.
Instead of the usual desiccated, tormented aristocrats with impossibly innocent victims, Thurier's undead are hipster scavengers and swingers, their victims luckless hangers-on and drunks.
Vampire Anna (Alanna Bale) is disappointed with eternal life. She's less guilt-stricken than tired — tired of the people she preys on, tired of having to say goodbye to people she likes. Her one mortal friend, Bernice (Rosemary Dunsmore), is deathly ill, and a chance encounter with suicidal alcoholic Robbie (Luke Bilyk) has only exacerbated her weariness.
Her fellow bloodsuckers see humans as food with an annoying tendency to talk back, but Anna is perplexed and even inspired by human foibles — specifically Robbie's determination to kick booze and Bernice's determination to live and die on her own terms.
Read this TIFF 21 review here.
Giovana and Yago are strangers who share a spark after meeting at a party. When a deadly cloud mysteriously takes over their city, they are forced to seek shelter with only each other for company. As months pass and the planet settles into an extended quarantine, their world shrinks, and they are forced to come to terms with an accelerated timeline for their relationship.
With all their other interactions governed by screens, and with the strain of isolation setting in, Giovana and Yago struggle to reinvent themselves and reconcile the differences that threaten to tear them apart.
Read this TIFF 21 review here.
After Lilly (Melissa McCarthy) suffers a loss, a battle with a territorial bird (The Starling) over dominion of her garden provides an unlikely avenue for her grief and the courage to heal her relationships and rediscover her capacity for love.
Read this TIFF 21 review here.
About TIFF 21
The 46th edition of the Toronto International Film Festival features 10 days of exceptional international and Canadian cinema with close to 200 films in its Official Selection, unparalleled events featuring acclaimed industry guests, and TIFF's Industry Conference.
Recognized as the world's largest public film festival, TIFF is bringing the theatrical experience back to life and continues its reputation as both a leader in amplifying under-represented cinematic voices and a bellwether for programming award-winning films from around the globe.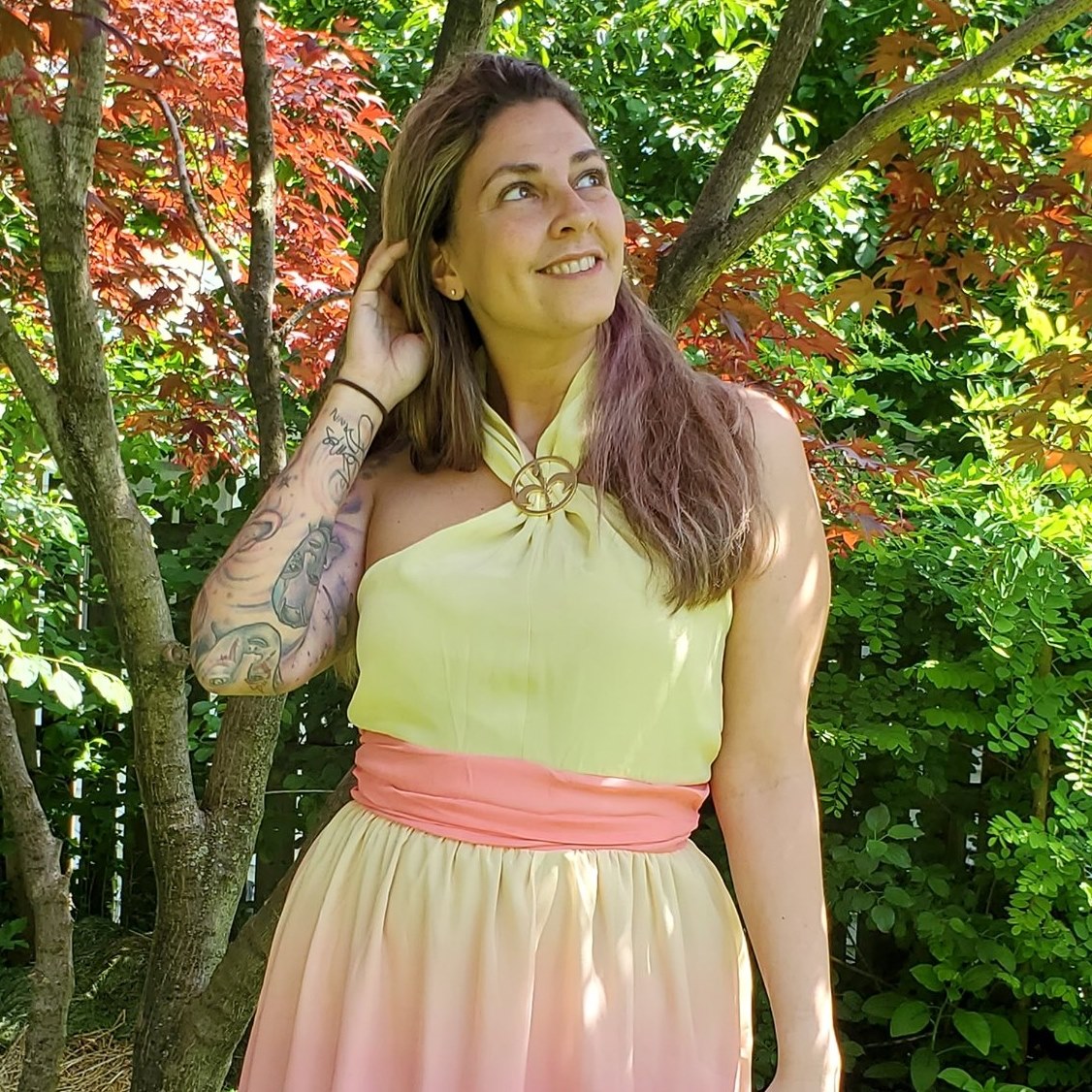 Tessa Smith is a Rotten Tomatoes Tomatometer-approved Film and TV Critic. She is also a Freelance Writer. Tessa has been in the Entertainment writing business for almost ten years and is a member of several Critics Associations including the Hollywood Critics Association and the Greater Western New York Film Critics Association.