Dune (2021) is a visually stunning and massive piece of art. This movie was filmed for IMAX, which is obvious every step of the way.
Denis Villeneuve's Dune is one of the most anticipated movies of 2021 and many are waiting with baited breath to see if it will deliver. Have no fear, this critic has seen it and can confidently say it is a work of art that old and new fans alike will enjoy. It is a massive, large scale project, that was made to watch on the biggest screen possible. Zimmer's score, the cinematography, the action, the cast, and the heart that went into it all combine to create a nearly perfect film.
Dune is the story of a young man named Paul Atreides, played by Timothée Chalamet, who is destined for greatness. Both his mother and his father's family have high hopes for him. He is plagued by visions of a young girl (Zendaya). Eventually he must travel to an alien planet to harvest the most important thing in the universe — Spice — in order to ensure the future of his family. When a war breaks out and only those who can put their fear aside will survive.
What Works With Dune
This movie is, simply put, gorgeous. It was shot for IMAX which is apparent in every single scene. Dune is not just a movie, it is an experience, and it begs to be seen on the biggest screen possible. While the sets are magnificent, the costume design is also beautiful. Everything comes together so well in this movie, that viewers will be transported to Arrakis with Paul and his family. There is a lot to take in here, and it is truly magical when you do.
Dune is not just visually stunning, the actors have amazing chemistry and does a fantastic job of portraying the popular characters. Just by taking a look at the cast list it is clear the see the star power here — Timothée Chalamet, Zendaya, Rebecca Ferguson, Jason Momoa, Josh Brolin, Oscar Isaac, Dave Bautista, David Dastmalchian — the list goes on and on. Every one has their moment, which is hard to do with a cast of this size. Sure, some have less lines than others but they all make an impact on the film. The chemistry between Chalamet and Ferguson, who plays his mother Lady Jessica, is the standout here though.
Having not read the books (yet), I cannot compare them to that, however, I can compare to the 1984 film adaptation and say without hesitation that this film is the superior one. Villeneuve's direction makes this movie what it is, something that new and old fans can come together for.
For those who nothing about the story, this is going to be an incredible journey to go on — and it does a great job of explaining the story well and making it intriguing and interesting. For those long time fans, they will be very pleased with the adaptation and the way the story unfolds with these actors.
Of course since there is a war in this story, there is quite a bit of action in this film. The battles and fights are done with such incredible choreography that it almost feels like you are watching an intricate dance at times. The dialogue and story development is broken up well with these action scenes.
I would be remise if I didn't mention just how amazing, and kind of gross, the Baron looks. In the 1984 he felt more silly looking to me, and did not come across as scary as he is supposed to. They really nailed the character in this version, however. The sandworm is incredibly cool looking as well.
What Doesn't Work With Dune
Dune is such a detailed story that there are a lot of development moments in the film. It is important for viewers to get to know the characters and what they are going through. There are a lot of pieces to the puzzle that have to be explained. Because of this there are some slow moments in the movie.
This 2021 version of Dune is approximately 2 hours and 35 minutes — that is long, especially because this is just part 1 of the story. There are moments where the length is felt and it moves a bit slowly. That said, they are important moments and the overall film would not work as well if these details were not explained to the audience. These scenes are heavy with character and plot development but broken up nicely by spaced out action scenes. Villeneuve doesn't ever let any of them go on too long, always careful to put something in to perk the audience back up before that happens.
Overall Thoughts
Dune is a very well done film that is not only visually stunning, but fully delivers on the story front too. The star studded cast all get their time to shine and have amazing chemistry together. There are a few I would have loved to see more of, but that would not be true to the story.
The captivating and intriguing plot is sure to have the audience hooked from the start, and the score, visuals, and epic action will keep them entertained throughout. While it gets a bit slow at times, and the runtime is felt, it is all warranted. Hold onto your sandworms guys, this one is a beautiful journey.
The best part of this 2021 version of Dune? It is only the beginning… Part 2 will hopefully be on it's way to grace our eyeballs with yet another stunning take on the popular book, and continue the story of Paul Atreides.
A visually stunning work of art, Dune's captivating story will hook audiences from the start. The star studded cast all gets time to shine — particularly Chalamet & Ferguson.
About Dune
Paul Atreides, a brilliant and gifted young man born into a great destiny beyond his understanding, must travel to the most dangerous planet in the universe to ensure the future of his family and his people. As malevolent forces explode into conflict over the planet's exclusive supply of the most precious resource in existence, only those who can conquer their own fear will survive.
Dune played at TIFF 21 and hits theaters and HBO Max October 22, 2021.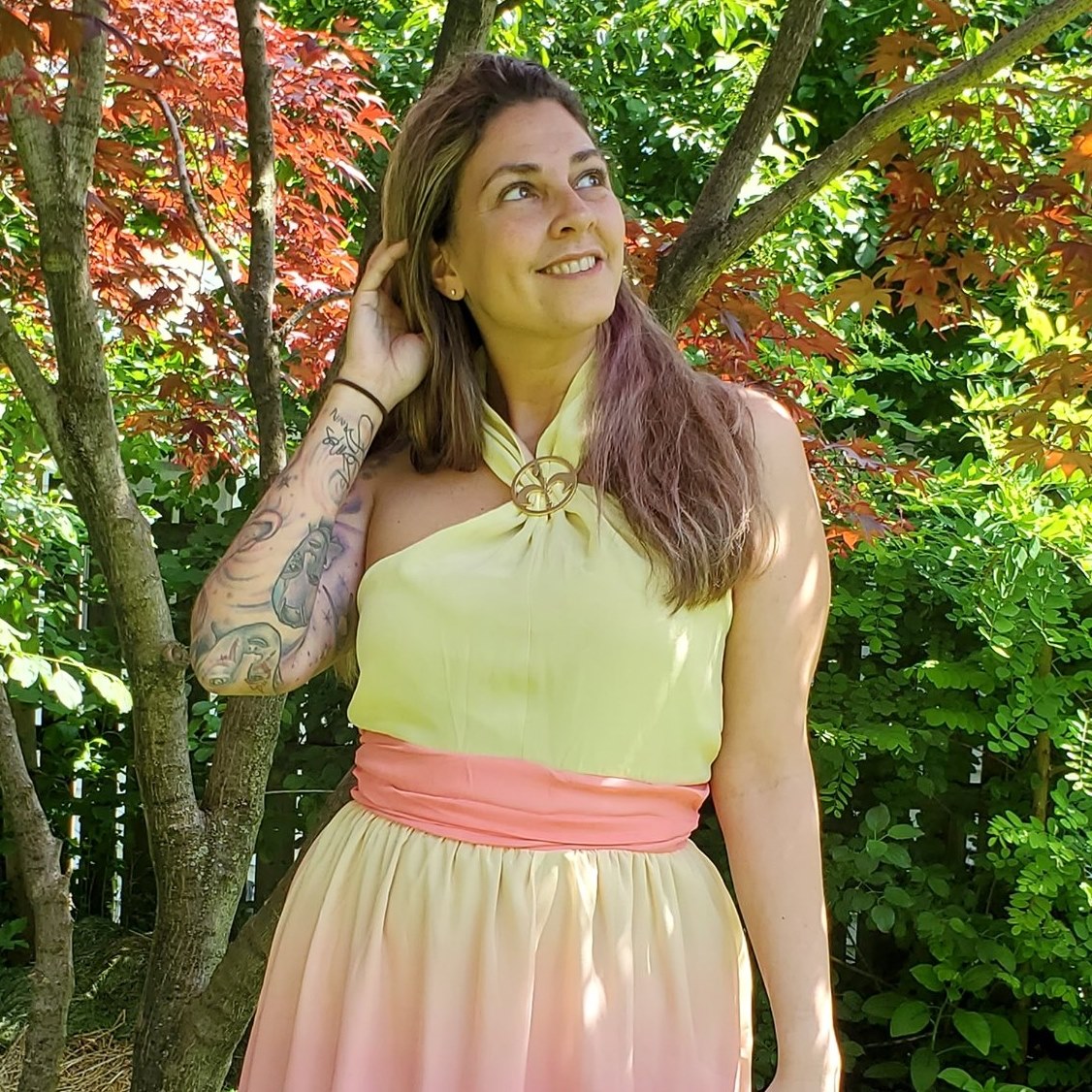 Tessa Smith is a Rotten Tomatoes Tomatometer-approved Film and TV Critic. She is also a Freelance Writer. Tessa has been in the Entertainment writing business for almost ten years and is a member of several Critics Associations including the Critics Choice Association, Hollywood Critics Association, and the Greater Western New York Film Critics Association.