The Power of the Dog is an emotional, but slow, western in which Benedict Cumberbatch absolutely shines as a rough and tough cowboy.
The Power of the Dog is a visually stunning western that has a whole lot of heart and many intense moments. It is easy to get sucked into this story from the start, but be warned, your heart will be pounding and you will be on the edge of your seat most of the time. What feels like a regular western on paper is so much more when you dive into it. There are truly thrilling moments where you are just waiting for the shoe to drop and something explosive to happen. The phenomenal cast and director take this thing to a whole new level.
Benedict Cumberbatch plays Phil Burbank, a weathered cowboy who runs a ranch with his brother George, played by Jesse Plemons. When George meets a widowed mother named Rose (Kirsten Dunst), the two hit it off. However, this starts a fight between the two brothers as Phil does not like anyone else in on his territory. He often speaks of his mentor, Bronco Bill, and eventually begins to teach Rose's son, Peter (Kodi Smit- McPhee), about ranching.
While the film does get slow at times, it is a slow burn that actually works. There are enough intense and thrilling moments in between the dialogue and character development that drive the plot forward enough to pull it off. The slow parts are all there for a reason, and while it can cause the movie to drag just a little, it also gives the background and understanding of the characters that viewers need to enjoy The Power of the Dog to the fullest.
Plemons and Dunst have great on screen chemistry, as well as Cumberbatch and Plemons — but Benedict Cumberbatch is the scene stealer here. Whenever he is on screen he owns it. Having seen a lot of his previous work, it was hard to imagine him as a dirty cowboy but he plays the character wonderfully. Of course there is a lot more to Phil than he cares to show the world, and it is the moments where viewers catch him alone and vulnerable that shine the brightest.
As for the visuals, this movie is stunning from every angle. The sets and costuming do a great job of setting up the 1920s in Montana, which is key to making The Power of the Dog work as well as it does. The cinematography does a fantastic job of capturing the beauty of the ranch, the rolling hills, and the nature — which is a prominent part of the movie. That said, there are some visually stunning shots in the barn and home as well.
One of the best parts of the plot is that it is unafraid to tackle real life issues like addiction and suppressing who you really are. There are many struggles that the main characters go through in this movie, and to see them play out on screen is touching, as well as emotional. It is hard not to feel for Phil, Rose, and George as the story goes on — especially in the third act.
Overall Thoughts
The Power of the Dog is a visually stunning masterpiece with top notch acting from all the cast, but particularly Benedict Cumberbatch. This is perhaps his best work yet as he breathes life into Phil in a way that no other actor could do. The story is an emotional one, while at the same time an intense and thrilling one.
This is based off of a book by the same name however I have not read it, so the entire plot was a surprise to me. Because of that it played out wonderfully, and there were some surprising twists leading up to a climax that I wish I could experience with fresh eyes over and over again. If you have not read the book yet either, wait until after seeing this film. It truly is something special.
A visually stunning and emotional story with intense thrills that are sure to surprise. Cumberbatch gives a powerful performance and is the standout of the film.
About The Power of the Dog
Set in Montana in the 1920s, Jane Campion's hotly anticipated new film is an enthralling revisionist western awash in sublime expanses and nuance, capturing a landscape and a people driven by the fantasy and folly of western expansion. Adapted from Thomas Savage's cult novel of the same name, The Power of the Dog tells the story of successful rancher brothers George (Jesse Plemons) and Phil (Benedict Cumberbatch, also appearing at the Festival in The Electrical Life of Louis Wain) Burbank, whose relationship sours when the more mild-mannered George marries local widow Rose (Kirsten Dunst).
Rose and her son Peter (Kodi Smit- McPhee) arrive at the Burbank ranch — seemingly wholesome and naïve — and attempt to fit into the family's complex dynamic of new money, but are continually stymied by an unspoken brotherly bond. Phil's past as a classics scholar at Yale is barely discernible as he sports a tough and dirty exterior, while frequently referring to the antics of his mentor Bronco Bill. Cumberbatch shines in this ferocious performance as a cowboy to the core, whose hurtful, macho quips toward Peter and his mother hint at a simmering menace and a capacity for erratic cruelty and violence; a kind of camouflage that only serves to repress deep-seated trauma and latent desire.
The Power of the Dog played at TIFF and comes to Netflix on September 17th.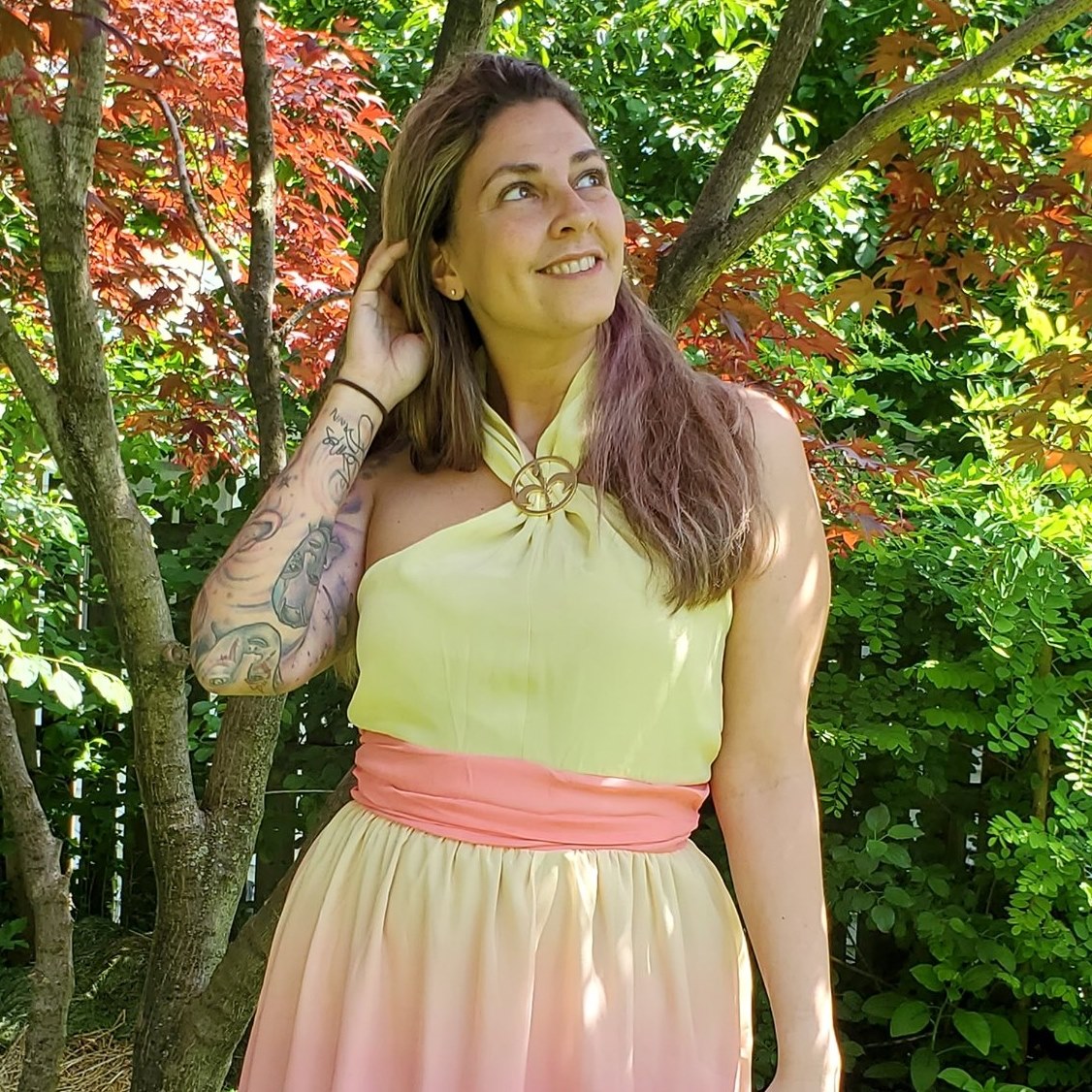 Tessa Smith is a Rotten Tomatoes Tomatometer-approved Film and TV Critic. She is also a Freelance Writer. Tessa has been in the Entertainment writing business for almost ten years and is a member of several Critics Associations including the Critics Choice Association, Hollywood Critics Association, and the Greater Western New York Film Critics Association.