The Guilty will have viewers on the edge of their seats as they try to piece together the puzzle during this intense and captivating thriller.
The Guilty is one of the movies that is hard to watch at times because of just how real and intense it gets. Jake Gyllenhaal is on screen nearly the entire film and carries it all on his shoulders perfectly. As the story twists and turns with surprising revelations, it just gets better and better. Be warned though, if you are a parent some parts of this movie could hit you hard.
In this movie Gyllenhaal plays Joe, a police officer who has been put on 911 call duty as he awaits a disciplinary hearing. As he nears the end of his shift after a very long night, he gets a call that he becomes completely invested in. A young mother calls in, but pretends to be on the phone with her child — and quickly it is revealed that she has been abducted. As the story plays out there are twists and turns, as well as intense and emotional moments.
What Works With The Guilty
About 95% of The Guilty takes place in the 911 call room with just Gyllenhaal on the screen. Because of this the dialogue has to be strong, and it is. It would be very easy for this movie to drag, become slow, or honestly just flat out boring with the focus on one person like this but The Guilty pulls it off perfectly. The phone conversations that Joe has with his fellow police officers and others drive the story home and make for a believable yet intense thriller.
It doesn't take much to suck the audience in with this one, and once they are there, they are completely hooked. As the story slowly unfolds there are shocking moments that will have jaws on the floor, and emotional ones that will have tears in the eyes. For a movie that mostly takes place in one room, it truly shines, largely in part because of the sheer talent of Gyllenhaal and the commitment he brings to the role.
What Doesn't Work With The Guilty
There isn't a whole lot that doesn't work with The Guilty, as it is a nearly perfect movie. There are some moments that could be hard for parents to listen to, because of the detail that they go into. Some people might be completely taken out of the movie and could even be pushed to turn it off. I urge you to resist that though, and power through, because it really delivers in the end.
As the third act starts to emerge, some things become a bit predictable. That isn't to say there aren't a few surprises but for those who have been paying attention, the story comes together a bit sooner than intended. Because of this it loses its way in the second act, but quickly finds its footing again as the third starts.
For those that have seen the original film, which came out not too long ago, this basically a shot for shot remake, and might feel a bit inferior due to the fact that the twists are known. That said, if this is all new to you, it is quite easy to enjoy.
Overall Thoughts
The Guilty is very clearly a thriller movie, that has a lot of intense moments, but also isn't afraid to tackle real issues. In order to keep this spoiler free, I won't go into details, but if you have seen it you know exactly what I am talking about. While dealing with this abduction, Joe is forced to face his own inner demons and provides some raw emotion that will give anyone chills. Gyllenhaal was the perfect choice to play Joe, and easily carries the film on his shoulders. Despite knowing Joe is facing disciplinary hearing for something he did, you can't help but root for him — and for the women on the phone he is trying his best to save.
Gyllenhaal easily carries this entire film on his shoulders as he pours everything he has into Joe. An intense thriller from beginning to end.
About The Guilty
As a wildfire rages towards Los Angeles, embittered police officer Joe Bayler (Gyllenhaal) winds down a chaotic but tedious shift answering emergency calls — a punitive demotion he received ahead of an imminent disciplinary hearing. His ennui is soon interrupted by a cryptic call from a woman (Riley Keough) who appears to be attempting to call her child, but is in fact discreetly reporting her own abduction. Working with the meagre clues she is able to provide, Joe throws all his skill and intuition towards ensuring her safety, but as the severity of the crime comes to light, Joe's own psychological state begins to fray and he is forced to reconcile with demons of his own.
The Guilty played at TIFF and comes to Netflix on October 1.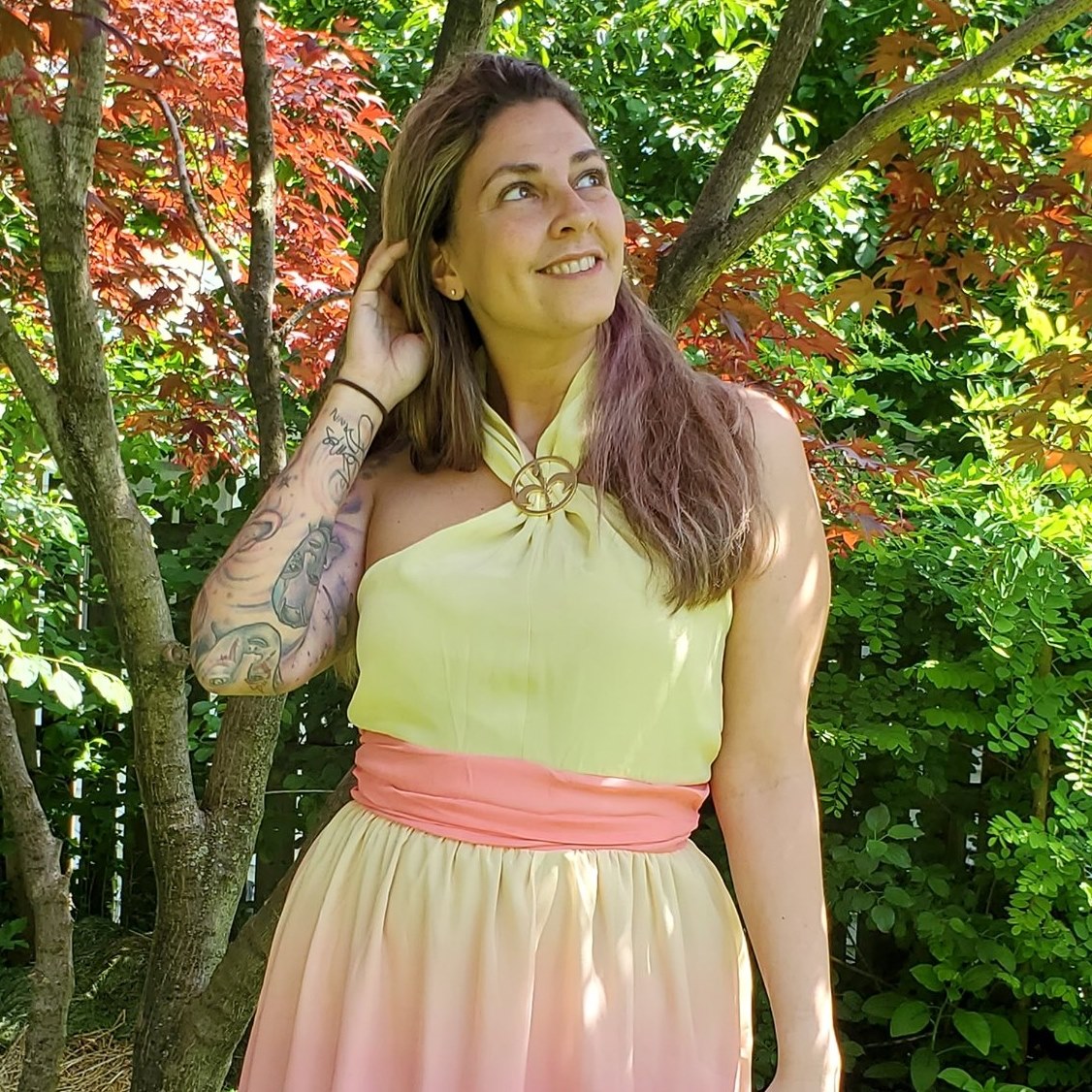 Tessa Smith is a Rotten Tomatoes Tomatometer-approved Film and TV Critic. She is also a Freelance Writer. Tessa has been in the Entertainment writing business for almost ten years and is a member of several Critics Associations including the Critics Choice Association, Hollywood Critics Association, and the Greater Western New York Film Critics Association.