As you probably know, Taika Waititi is directing Thor: Ragnarok, which hits theaters on November 3rd, 2017. When I heard this news, I was thrilled – because I love his work. But in talking with friends about it, I was honestly surprised by how many knew nothing about him or his movies. I immediately gave them a list of three movies and told them to watch them right away.
What We Do In The Shadows
A documentary team films the lives of a group of vampires for a few months. The vampires share a house in Wellington, New Zealand. Turns out vampires have their own domestic problems too.
This is the first Taika Waititi film that I had ever seen. My husband and I are huge fans of Jemaine Clement, who plays one of the main characters in this movie, and that is how we found it. We searched him on Netflix, and came up with What We Do In The Shadows. It looked like a movie that we would enjoy, and so we put it on. Since then, we have watched it at least ten times. This movie is BRILLIANT. If you want to get an idea of Taika's style and humor, this is a great film to start with. I am beyond excited for the sequel, which will focus on the Werewolves! Rhys Darby is set to star in it, so you know it will be hilarious!
Hunt for the Wilderpeople
A national manhunt is ordered for a rebellious kid and his foster uncle who go missing in the wild New Zealand bush.
Because we loved What We Do In The Shadows so much, my husband and I started searching for more of Taika Waititi's films. We hit the jackpot when we discovered Hunt for the Wilderpeople. This movie is incredible. There is no other way to put it – incredible. You will laugh, you will cry – and you will LOVE Hec (Sam Neill) and Ricky (Julian Dennison). I would go as far as to say that those two are one of the best on-screen duos I have ever seen. Just thinking about this movie makes me want to watch it again.
Eagle vs Shark
Lily (Loren Horsley), a socially awkward fast-food waitress, meets Jarrod (Jemaine Clement), an equally oddball video-game clerk, at a costume party. She flips over him, even though he is not exactly the nicest guy around, and the pair begin a strange relationship. Gearing up for his ultimate revenge against a high-school bully, Jarrod dumps Lily, but she digs her heels in and refuses to give up the fight.
Eagle vs. Shark is fantastic. My husband and I were laughing the entire time while watching it. The dry humor of it is something we have come to expect from Taika's movies – and we love it. As with many (perhaps all?) of his movies, he has worked himself in there. This time as a dead brother.
The movie starts off with Lily talking to herself in the mirror and just gets better. When she is doing the male voice, my husband and I couldn't help but giggle. There is also a pretty amazing fight scene in this film towards the end – trust me, it is fantastic. My husband and I can't go on a long roadtrip without playing HORSE anymore. I try not to give any spoilers away, so you will just have to watch it to get those references. I promise you, this is a movie you are sure to love!
Thor: Ragnarok
We started watching Taika's films before we even knew he would be directing Thor: Ragnarok. My husband and I are huge comic book and Marvel fans, so this is a movie we cannot wait to see. I was so excited to discover that Taika was taking the reins on it, because I know it is going to be the perfect combination of humor and action. If it is anything like what we have seen in the trailers, we are in for a treat!
About Thor: Ragnarock
In Marvel Studios' THOR: RAGNAROK, Thor is imprisoned on the other side of the universe without his mighty hammer and finds himself in a race against time to get back to Asgard to stop Ragnarok—the destruction of his homeworld and the end of Asgardian civilization—at the hands of an all-powerful new threat, the ruthless Hela. But first he must survive a deadly gladiatorial contest that pits him against his former ally and fellow Avenger—the Incredible Hulk! THOR: RAGNAROK is directed by Taika Waititi and returns Chris Hemsworth starring as Thor and Tom Hiddleston reprising his role as Loki. They are joined by Cate Blanchett, Idris Elba, Jeff Goldblum, Tessa Thompson and Karl Urban, with Mark Ruffalo and Anthony Hopkins.
THOR: RAGNAROK hits theaters November 3!
Like THOR: RAGNAROK on Facebook: https://www.facebook.com/Thor/
Follow THOR: RAGNAROK on Twitter: https://twitter.com/thorofficial
Follow Marvel on Instagram: https://www.instagram.com/marvelstudios/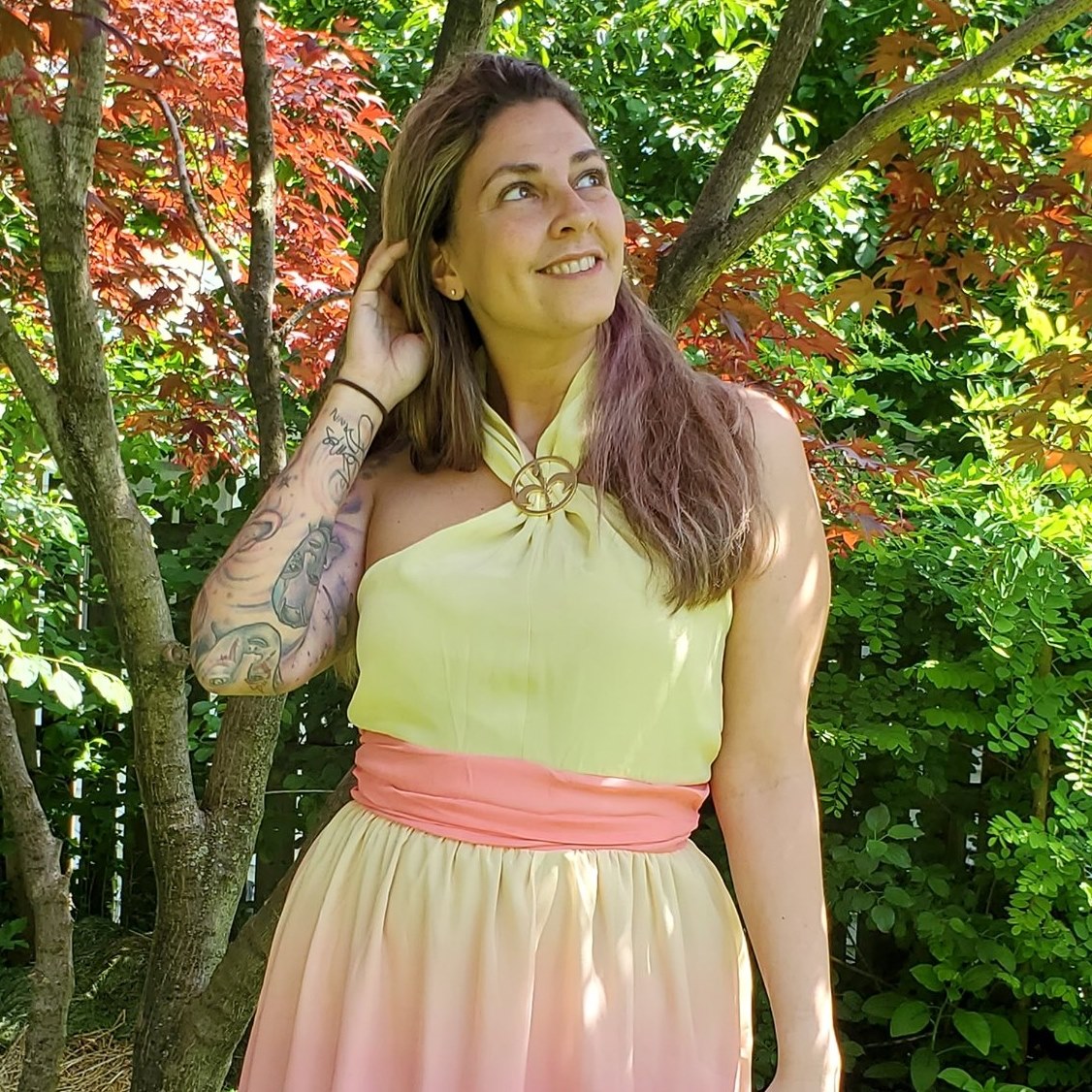 Tessa Smith is a Rotten Tomatoes Tomatometer-approved Film and TV Critic. She is also a Freelance Writer. Tessa has been in the Entertainment writing business for almost ten years and is a member of several Critics Associations including the Critics Choice Association, Hollywood Critics Association, and the Greater Western New York Film Critics Association.