Lightyear is a complete game changer. It's a cinematic masterpiece and an epic space adventure. Fans will love getting to know this version of Buzz Lightyear.
Pixar's Lightyear is going to surprise a lot of fans. This is not your typical Toy Story film, it's more mature, darker, and focuses on some pretty heavy topics. Sure, there is a lot of humor, too, and this is still very much a kids movie, but it is also so much more than that.
Remember this isn't a story surrounding the Buzz Lightyear from Toy Story — this is the movie that Andy fell in love with, and that the animated series that caused him to want a Buzz Lightyear toy is based off of. When Buzz Lightyear makes a mistake that causes himself and a whole team of Space Rangers and scientists to be stranded on a hostile alien planet, he vows to find a way to fix things. Even if that means giving up years of his life to do it.
After a particularly long jump into the future, he finds his settlement under attack and trapped by robots. He isn't alone though, stranded outside the settlement with him is Izzy Hawthorne (Keke Palmer), Darby Steele (Dale Soules), and Mo Morrison (Taika Waititi). They aren't the best team he could ask for, but they are the only one he has.
What follows is a visually stunning, epic adventure through space and time. Buzz gets stuck in the past, even though he is rapidly propelled into the future, which leads the themes to explore things like the dark side of nostalgia and the dangers of living in the past. Lightyear touches on mental stability, and how someone can torture themselves over past mistakes that they cannot change.
Yes, there is a lesbian kiss in Lightyear. This same sex kiss has been known about for a while, and it fits in perfectly. This is a great way to have LGBTQ+ representation and inclusion on the screen, and should be applauded. It is a quick second, but it is a quick that second that will matter a whole lot, to a whole lot of people.
Most movies like this are predictable, and Lightyear does start off that way. It isn't slow, per se, but it does seem to follow certain tropes, and viewers will think they know exactly where the story is headed. However once the third act hits, the audience will be left with their jaws on the floor. This is a refreshing, never seen it coming, twist that rockets this film to the next level.
Composer Michael Giacchino is known for his emotion inducing scores, but he really takes it to the next level with the music in Lightyear. There is not one moment that the score doesn't intensify, and it often will cause literal goosebumps.
Lightyear is truly a love letter to Science Fiction films of the past. It channels previous movies like Star Wars (Zurg is totally Darth Vader), Aliens, Interstellar, Space Odyssey, and so much more. This is apparent not by the looks and the setting, but they the characteristics and mannerisms of those in the film. Also, of course, the plot.
When it comes to the visuals, this film is so incredibly gorgeous that there are often times you will forget it is animation. The colorful space travel, the eerie terrain of the planet, and the details such as reflections on the glass of the space helmets and the beads of sweat on the faces — all of these create a feast for the eyes. Lightyear is easily Pixar's best looking movie yet. It isn't even a question.
As for the actual story, there is one plot point that might be a bit hard to follow for some, but once you think about it, it is easy to understand. Time travel always comes along with confusion, that is pretty much par for the course. The important thing is that it doesn't take away from Lightyear in the slightest.
This movie boasts some seriously massive action sequences and robot chases. You can't have Buzz without Zurg, and wow is this Zurg terrifying. James Brolin gives him a voice that will send shivers down anyone's spine. His robot army is quite resilient and even though they aren't the brightest crayons in the box, they pose a threat to Buzz and the ragtag group of wannabe space rangers that he is forced to team up with.
There is heart, humor, and pretty much every emotion under the sun. Lightyear starts off entertaining and fun, but gets dark fairly quickly as it jumps headfirst into mature themes, but done on a level that kids can understand. It is important to remember that this is not a Toy Story movie, it's a Buzz Lightyear movie. It's cinematic, it's dark, and it's heavy.
That isn't to say that Toy Story fans won't feel a connection to this Buzz Lightyear because after spending just a few minutes with him, they will. Chris Evans perfectly embodies the qualities of Tim Allen's Buzz Lightyear, while bringing a new depth to him. Visually, Buzz looks like a combination of the two, making him a very believable version of the character.
Chris Evans is a wonderful choice to be the new voice of this version of a fan favorite character. He knows a thing or two about being a man out of time, who is just struggling to find his way. What he brings to Buzz is something truly special. Fans will have a whole new appreciation for Buzz after Lightyear.
After watching the film, it is easy to see why Andy would want that toy Buzz Lightyear, however one thing that doesn't check out is that he doesn't also own a Sox toy. There is no way he watched that movie and Sox didn't steal his heart. However there are many reasons why there aren't more Lightyear toys in the Toy Story films.
Perhaps the studio vastly underestimated his popularity – think the limited Grogu toys from The Mandalorian. Maybe Andy only wanted a Buzz and a Zurg toy. Or even simpler yet, it could be that Andy's mother put her foot down and limited him on toys — money doesn't grow on trees after all. At least for our sake Pixar has our back. They are sure to release many toys of the hilarious scene stealer, Sox the companion cat robot.
Sox is cute and cuddly, but he is also absolutely hilarious. He is snarky, sassy, and has some of the best one liners in the film. Which says a lot considering that Taika Waititi is also throwing out amusing lines every chance he gets. Together this supporting cast truly brings out the best in Buzz, and gives viewers the comic relief they will need to get through the difficult subjects.
Lightyear is still emotional, but it is heavy in a way like we haven't seen before, which differentiates it from the Toy Story movies. However, there is a still a connection there, albeit a loose one. The thing is, it really doesn't need to fit perfectly into the Toy Story universe. Lightyear can live as its own thing, and that is where it excels. Lightyear is a fantastic movie by its own right, and should be appreciated as such.
In true Pixar fashion tears will be shed, laughs will be had, and life lessons will be learned. This movie heavily focuses on the dangers of living in the past and the importance of living the life you have, versus rushing it away. It will teach people to face their fears, and enjoy life, no matter what obstacles are thrown at them or what mistakes they have made. Friendship and family is what it truly important in this world.
A darker side of Buzz Lightyear, this movie is unafraid to tackle heavy topics like the dangers of living in the past. We could all stand to learn the lesson of living the life you have, and enjoying it to the fullest, even if it isn't what you expected.
Be prepared though, because you will never, ever, look at sandwiches the same way again. Lightyear is the best movie of the year so far, and the best Pixar movie in quite some time. Keep your butts in their seats when the credits roll, because there are three end credit scenes — all of which are worth staying put for.
Rating: 4.5 out of 5
About Lightyear
Disney and Pixar's "Lightyear" is an all-new, original feature film that presents the definitive origin story of Buzz Lightyear (voice of Chris Evans)—the hero who inspired the toy—following the legendary Space Ranger on an intergalactic adventure. But Buzz can't do it alone—he shares space with a dutiful robot companion cat called Sox (voice of Peter Sohn).
A hidden grab bag of gizmos in a cute kitty package, Sox is Buzz's go-to friend and sidekick. Directed by Angus MacLane (co-director "Finding Dory") and produced by Galyn Susman ("Toy Story That Time Forgot"), the sci-fi action-adventure releases on June 17, 2022.
Lightyear hits theaters June 17th!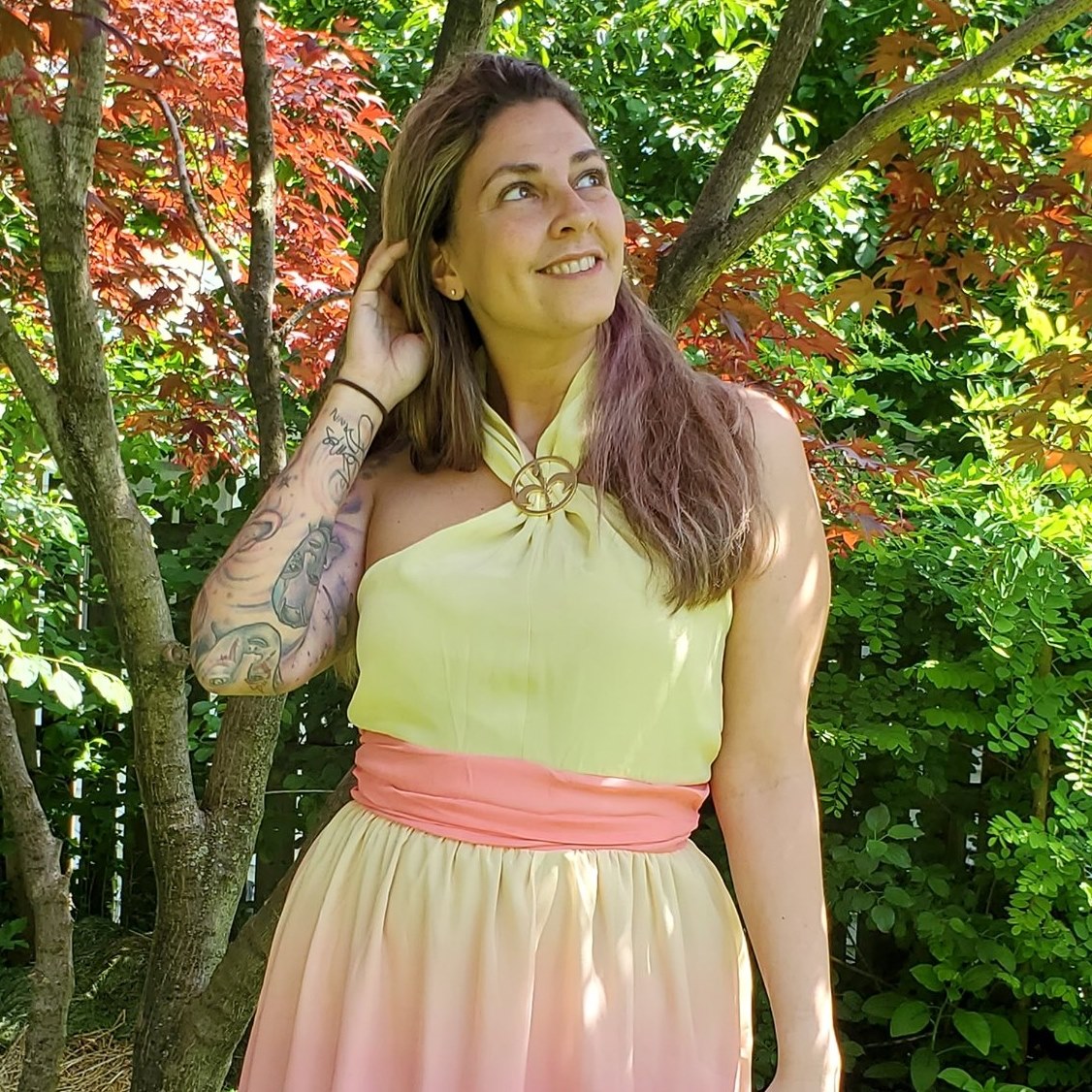 Tessa Smith is a Rotten Tomatoes Tomatometer-approved Film and TV Critic. She is also a Freelance Writer. Tessa has been in the Entertainment writing business for almost ten years and is a member of several Critics Associations including the Critics Choice Association, Hollywood Critics Association, and the Greater Western New York Film Critics Association.