A collection of the best Pixar's Lightyear quotes. In this film, Chris Evans takes on the role as Buzz Lightyear, and has some great lines, along with the supporting cast.
The Best Pixar's Lightyear Quotes
As always, we try to keep these as spoiler free as possible by not attaching names to the quotes, but as you go further down the list, the more spoilery the list can become.
"This is that movie."
"Stardate 3901."
"We're making a detour to investigate."
"Narrating helps me focus."
"You know how I feel about rookies. Same way I feel about autopilots."
"He's gonna have sad eyes. You know I can't deal with sad eyes."
"We're not gonna make it."
Pixar's Lightyear quotes continued….
"I'm Buzz Lightyear. I'm always sure."
"To Infinity…And Beyond."
"A year of work for a four minute flight."
"I'll take those odds."
"Not today IVAN."
"Everyone's just stuck here. Because of me."
"People are starting to forget Space Rangers ever mattered."
"I don't know when it happened, but I seem to have gotten old."
"We're good Buzz."
Pixar's Lightyear quotes continued….
"He overrode my override."
"Ha! We're all ready if you are, sir."
"We've got a breach in the perimeter!"
"Let's get everyone home."
"Buzz Lightyear mission log: after a full year of being marooned on this planet, our first test flight is a go."
"Hello Buzz. I am Sox. Your personal companion robot."
"We're being pursued by a— just a massive robot!"
Pixar's Lightyear quotes continued….
"One hundred percent hyperspeed."
"Where's the pilot?"
"Don't die is something you want to do every day."
"Operations surprise party is on."
"I'm not allowed to handle weapons, would be a violation of my parole."
"Haha. Boom."
"Zurg."
"She's afraid of space."
"She should be. It's terrible."
"Nice job, elderly convict."
"Are you my father?"
"If it doesn't work I won't be able to save you."
"You don't need to save us, you need to join us."
"Try to be a little better."
Pixar's Lightyear quotes continued….
"Believe me. She mattered."
"I can't do it alone. I need help."
"For the first time in a long time, I feel like I am home."
"Laser shield."
Enjoyed these Lightyear quotes? Be sure to check out my other quotes collections from your favorite movies and TV shows!
About Lightyear
Disney and Pixar's "Lightyear" is an all-new, original feature film that presents the definitive origin story of Buzz Lightyear (voice of Chris Evans)—the hero who inspired the toy—following the legendary Space Ranger on an intergalactic adventure. But Buzz can't do it alone—he shares space with a dutiful robot companion cat called Sox (voice of Peter Sohn).
A hidden grab bag of gizmos in a cute kitty package, Sox is Buzz's go-to friend and sidekick. Directed by Angus MacLane (co-director "Finding Dory") and produced by Galyn Susman ("Toy Story That Time Forgot"), the sci-fi action-adventure releases on June 17, 2022.
Lightyear hits theaters June 17th!
I'm excited to be one of Google's paid early testers for their Thank with Google pilot program. Thank with Google is an experimental feature that allows you to purchase a virtual sticker and directly show your appreciation for content on my website. As a loyal supporter, you can now feel more connected and engaged because you have the ability to express yourself and share what my work means to you — which I love seeing!
There are a variety of cute virtual stickers to choose from and every time you send a paid sticker, you can add a personal message which I truly enjoy reading. For me, these virtual stickers translate into direct revenue to support the work that goes into the content that you are enjoying on MamasGeeky.com.
You can find the Thank with Google feature in multiple places on my site, including at the top of every article. If you try it out, let me know what you think! Thanks as always for your continued support.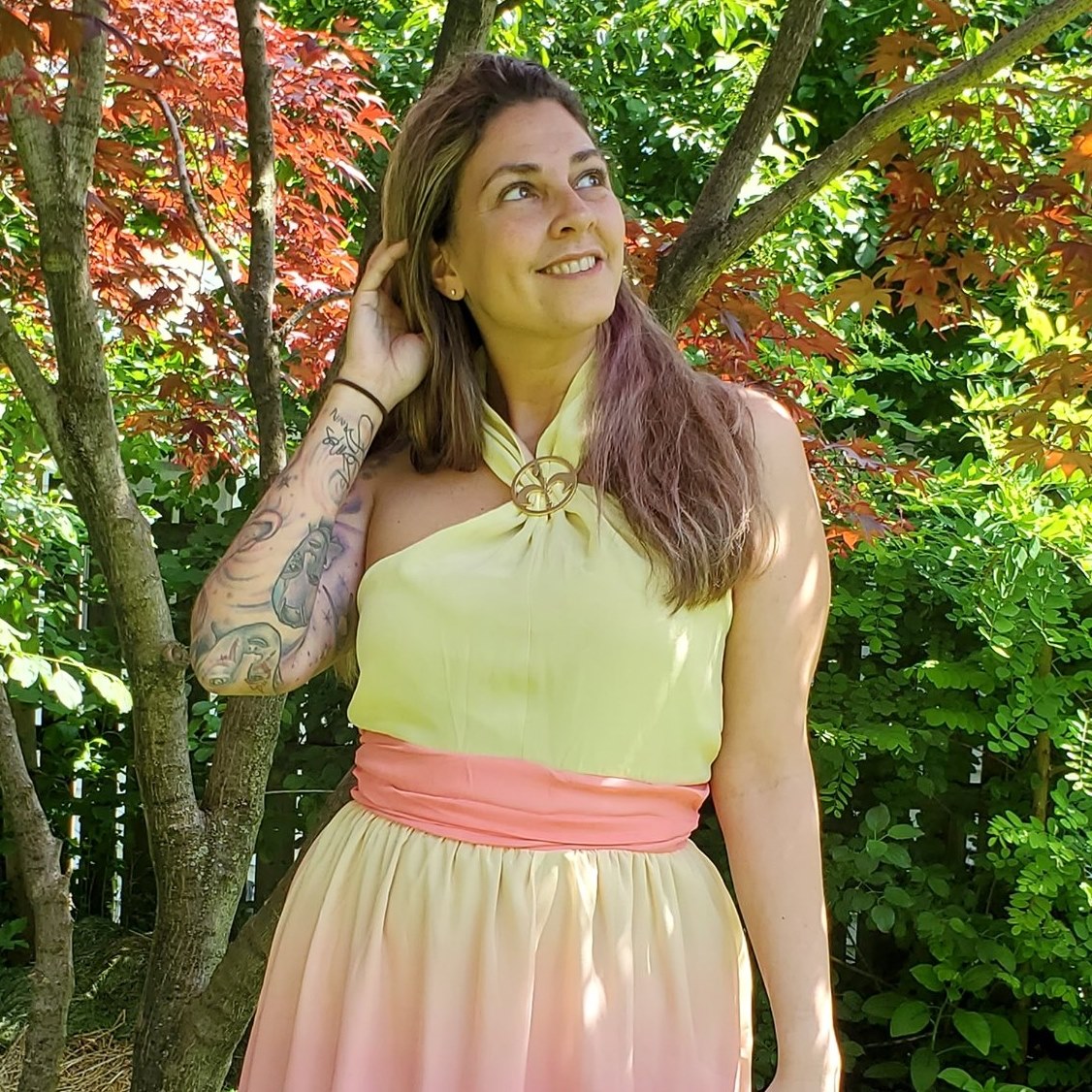 Tessa Smith is a Rotten Tomatoes Tomatometer-approved Film and TV Critic. She is also a Freelance Writer. Tessa has been in the Entertainment writing business for almost ten years and is a member of several Critics Associations including the Critics Choice Association, Hollywood Critics Association, and the Greater Western New York Film Critics Association.