Pixar's Lightyear first reactions are flooding in after the LA premiere and NYC screening. Check out what critics and press have to say.
Lightyear First Reactions
After the LA World Premiere and NYC screening, Pixar's Lightyear first reactions are flooding in. Find out what all the critics and press who have seen the film have to say about it.
Lightyear = visually stunning, epic space adventure, cinematic masterpiece. So gorgeous you'll forget it's animation. Sox is hilarious, Zurg is full of surprises, most importantly, Chris Evans perfectly embodies Buzz Lightyear! You'll never look at sandwiches the same. #Lightyear pic.twitter.com/vlE0OY7IxM

— Tessa Smith – Mama's Geeky (@MamasGeeky) June 9, 2022
#Lightyear: Sox is EVERYTHING. I love Sox SO MUCH. Sox is one of the best characters Pixar has ever created. That's it. That's my Lightyear reaction. I am obsessed. pic.twitter.com/QfHkx4Hqh7

— Perri Nemiroff (@PNemiroff) June 9, 2022
#Lightyear is Pixar's true dive into sci-fi – and it's a blast!

More high-concept than I expected, but this film is packed full of non-stop, brilliantly animated action. It may be Pixar's most visually stunning film yet.

This is an exciting adventure your family will love. pic.twitter.com/LgrPVp2K2U

— Daniel Howat (@howatdk) June 9, 2022
Enjoyed my time w/#Lightyear! A cool concept w/stunning visuals & some poignant emotions. Though don't feel the premise was used to the fullest. Really wished they would've leaned into the 90s sci-fi action, instead it's pretty tame playing more like "what if Buzz wasn't a toy." pic.twitter.com/yeEaPAitur

— Griffin Schiller (@griffschiller) June 9, 2022
#Lightyear is visually stunning, fun & entertaining! It's not the best of @Pixar but I had a great time! My son went to infinity and beyond, he LOVED it!!!
We both agreed #Sox is the best character ever created!! Stay for a post credits scene!! pic.twitter.com/MowtUFl7Xf

— Jana N Nagase – Jana On Camera (@janaoncamera) June 9, 2022
#Lightyear is an epic, breathtaking love letter to sci-fi & its imaginative, compelling capabilities. Perfectly crafts a transportive, immersive, aesthetically appealing world & a poignant hero's journey. @ChrisEvans does a terrific job coloring Buzz with a heapton of heart. pic.twitter.com/blywcN7qra

— Courtney Howard (@Lulamaybelle) June 9, 2022
Sox is the real MVP of #Lightyear, but Chris Evans makes a fantastic Buzz Lightyear! This heartwarming and funny film wows with the animation and is a family-friendly hit for the summer. Some parts were a little redundant but squad goals for sure. pic.twitter.com/eNSt7lc5co

— Tania Lamb (@LolaLambchops) June 9, 2022
#Lightyear is out of this world fantastic! A fun & heartfelt film that revived my childhood nostalgia while taking me on a new epic sci-fi journey. @ChrisEvans does a great job taking over the mantle as #BuzzLightyear & #Sox is my fave Pixar character & completely stole the show pic.twitter.com/tNtwZCdepi

— Sharronda Williams (@payorwait) June 9, 2022
#Lightyear was a BLAST! Chris Evans is a fantastic Buzz Lightyear and the rest of the voice cast is excellent! The animation is sharp, sound design is immaculate, and the message is hard hitting and relatable. Another win for Pixar! To Infinity and BEYOND! @PixarsLightyear pic.twitter.com/ErbMYJcr9u

— Leo Rydel – Geekly Goods (@LeoRydelGG) June 9, 2022
#Lightyear does everything a Buzz Lightyear film needs to do. The visuals are excellent, the core characters are likable, and Evans is a great choice. There are more than a few moments that will have fans cheering, and "Sox the cat" steals the show… Hilarious character. pic.twitter.com/vC0Lc6QxvE

— Austin Burke (@theBurk3nator) June 9, 2022
Pixar's #Lightyear is a BLAST & a half! Big, exciting, emotional & goofy sci-fi that's got STAR WARS vibes and even BILL & TED'S EXCELLENT ADVENTURE vibes. Truly, it is fantastical storytelling at its absolute best. Loved every second – top tier Pixar for me. BIG recommend! pic.twitter.com/DObE9dledy

— Erik Davis (@ErikDavis) June 9, 2022
#Lightyear exceeds all expectations for me & truly goes to infinity & Beyond… an emotional thrilling space Epic that is a true marvel to see in IMAX. The animation is stunning but each space sequence was truly out of this world! I adored this film & need more from Star Command. pic.twitter.com/YS77sz5ZUJ

— Zach Pope (@popetheking) June 9, 2022
About Lightyear
Disney and Pixar's "Lightyear" is an all-new, original feature film that presents the definitive origin story of Buzz Lightyear (voice of Chris Evans)—the hero who inspired the toy—following the legendary Space Ranger on an intergalactic adventure. But Buzz can't do it alone—he shares space with a dutiful robot companion cat called Sox (voice of Peter Sohn).
A hidden grab bag of gizmos in a cute kitty package, Sox is Buzz's go-to friend and sidekick. Directed by Angus MacLane (co-director "Finding Dory") and produced by Galyn Susman ("Toy Story That Time Forgot"), the sci-fi action-adventure releases on June 17, 2022.
Lightyear hits theaters June 17th!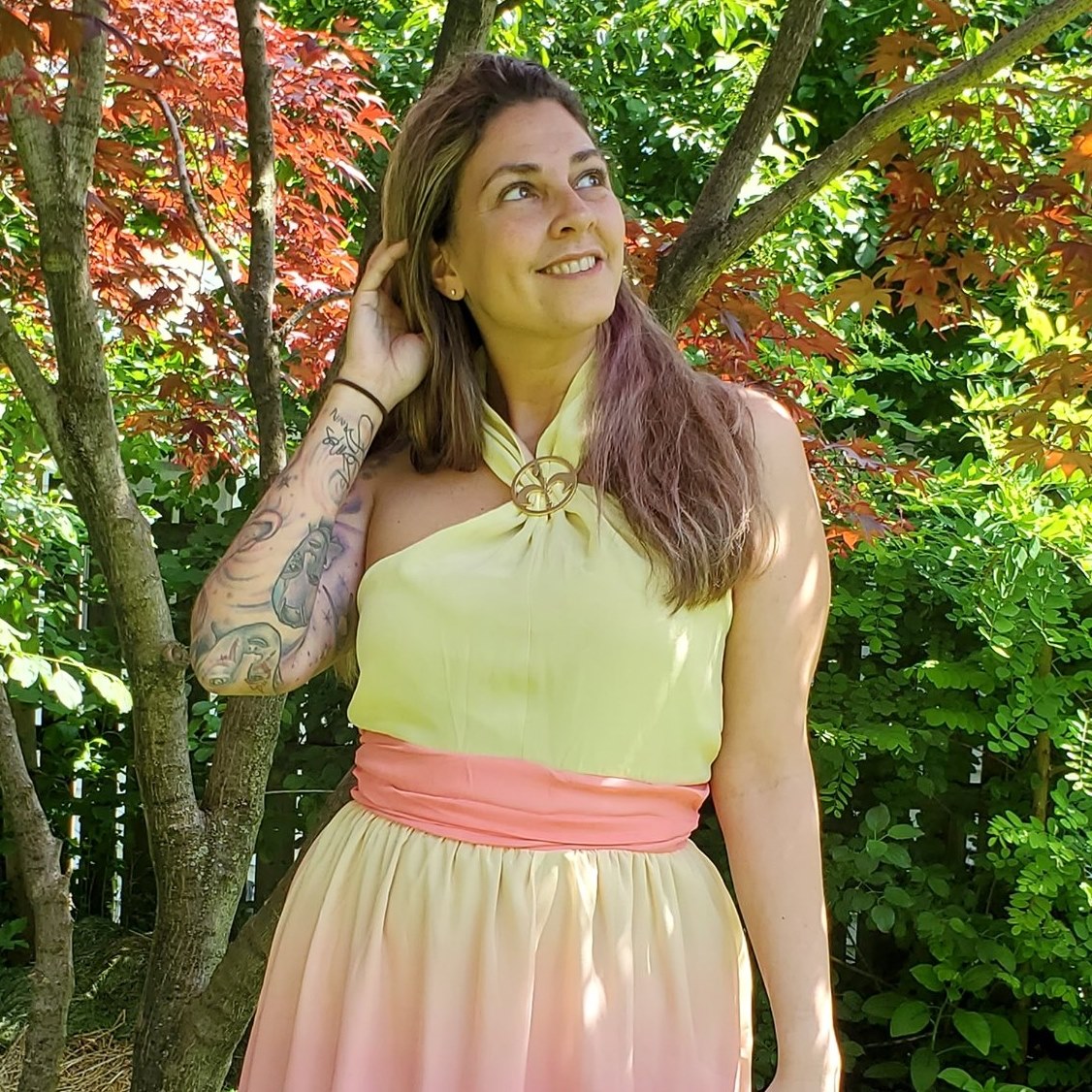 Tessa Smith is a Rotten Tomatoes Tomatometer-approved Film and TV Critic. She is also a Freelance Writer. Tessa has been in the Entertainment writing business for almost ten years and is a member of several Critics Associations including the Critics Choice Association, Hollywood Critics Association, and the Greater Western New York Film Critics Association.