Lightyear is Andy's favorite movie and the story that made him fall in love with Buzz Lightyear, but why aren't more Lightyear toys in the Toy Story films – besides Buzz and Zurg?
In Director Angus MacLane's mind, Andy's toy is from the Buzz Lightyear cartoon series, which is a spinoff of the "live action in his universe" film Lightyear. Fans around the world will get to see Lightyear now, and in order to make it work, to truly differentiate it from Toy Story, the team needed to make some changes. This means they needed a new voice for Buzz, which is where Chris Evans comes in — and he is the perfect choice.
Why Aren't Lightyear Characters In The Toy Story Movies?
A question that has been raised by some viewers of Lightyear is why wouldn't Andy own other Lightyear? Why are Buzz and Zurg the only ones to appear in Toy Story. Does this mean they are retconning the entire Toy Story franchise, more or less, because fans only see Buzz and Zurg as Lightyear toys?
The answer here is, obviously, no. No they are not. Lightyear is very much an adult movie. Sure, kids are going to love it too but it is much more mature than the Toy Story movies. It is a cinematic event and dives into some truly heavy themes.
It is easy to believe that toys would not be made from this film — although the films they make toys for now is ridiculous, but this is supposed to be released in the 70s and 80s, you have to remember that. A wide selection of Lightyear toys just likely would not have been a thing. The main characters perhaps, but not the entire supporting cast.
Since MacLane sees this as the movie that a cartoon series was based off of, this makes much more sense when you think of the Buzz Lightyear toy that Andy owns. He is chunkier, blockier, and more cartoonish, where the Buzz in Lightyear has human proportions. This wasn't on accident. The way that he looks, and the cinematic style of the film, makes Lightyear feel much more live action.
So when the animated series came out, it is easy to believe they are the only one that released a toy line, meaning no Lightyear toys existed. Just Space Command cartoon toys. That said, there is a good chance the series pulled only the hero and the villain — Buzz and Zurg — and made a show surrounding them, dropping the other characters. Not the best marketing decision, especially when you have a character like Sox, but a believable one.
The answer could be even more simple than this. Who says that these Lightyear toys didn't exist? Was it proven they aren't in the Toy Story universe? No. Just because Andy doesn't own them, doesn't mean they don't exist.
Perhaps Andy just wanted Buzz Lightyear. Or, maybe his parents said enough is enough, you have way too many toys and this is where we draw the line — you get the main character and that is it. Both of these options make sense.
Whatever the answer is, Lightyear is not a Toy Story movie. It is something entirely different, and should be considered as much. Don't allow yourself to get stuck on the trivial things that shouldn't matter, not how much of a Toy Story fan you are, like why there weren't Lightyear toys like Sox, Darby, Mo, and Izzy.
Maybe these Lightyear toys exist in the Toy Story universe, maybe they don't, but that doesn't change anything. The Toy Story movies are still Toy Story movies. They are still here. You can still watch them, and love them, you just have the option for a whole new experience now, with Lightyear.
Why wasn't Sox in Toy Story? Director @AngusMacLane & Composer Michael Giacchino explain during the Lightyear press conference:

Andy's mom couldn't get it. It was sold out. It's an expensive toy. Like a $70 toy. It's like the AT-AT, not everyone could get it. #Lightyear pic.twitter.com/eYlYzVBOKZ

— Tessa Smith – Mama's Geeky (@MamasGeeky) June 10, 2022
About Lightyear
Disney and Pixar's "Lightyear" is an all-new, original feature film that presents the definitive origin story of Buzz Lightyear (voice of Chris Evans)—the hero who inspired the toy—following the legendary Space Ranger on an intergalactic adventure. But Buzz can't do it alone—he shares space with a dutiful robot companion cat called Sox (voice of Peter Sohn).
A hidden grab bag of gizmos in a cute kitty package, Sox is Buzz's go-to friend and sidekick. Directed by Angus MacLane (co-director "Finding Dory") and produced by Galyn Susman ("Toy Story That Time Forgot"), the sci-fi action-adventure releases on June 17, 2022.
Lightyear hits theaters June 17th!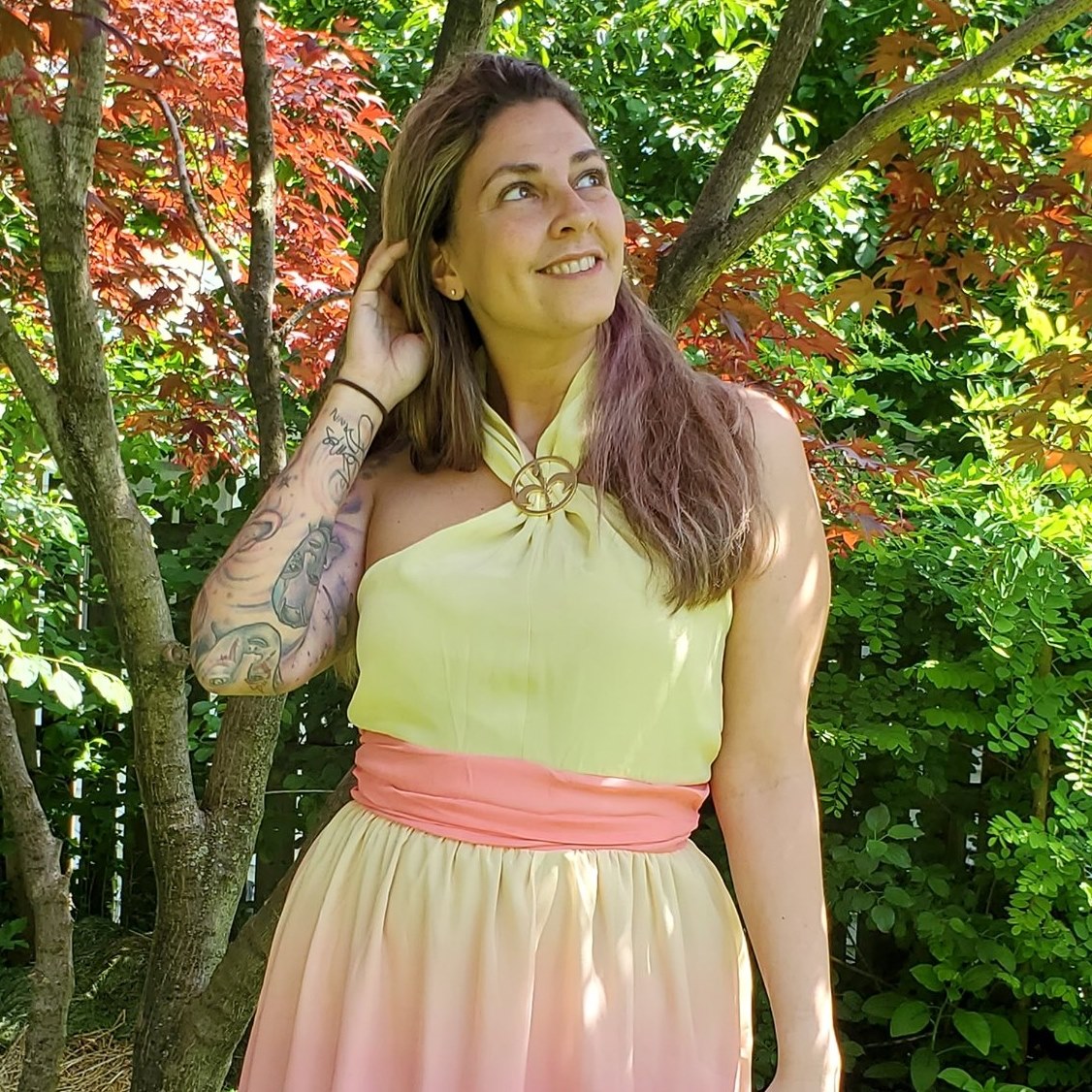 Tessa Smith is a Rotten Tomatoes Tomatometer-approved Film and TV Critic. She is also a Freelance Writer. Tessa has been in the Entertainment writing business for almost ten years and is a member of several Critics Associations including the Critics Choice Association, Hollywood Critics Association, and the Greater Western New York Film Critics Association.