The Planters is full of dry humor, so if that is your thing, this is a must watch movie. The contrast between the two main characters causes lots of laughs.
The Planters follows the story of Martha (Alexandra Kotcheff) as she discovers a woman living on the streets, Sadie (Hanna Leder) who has multiple personalities. Not allowing to her stay at the church, she takes her in. Martha is a telemarketer who is about to lose her job and also a planter. But not a planter in the way you might think. She puts items in tins, plants them, and then digs up the tins when someone has taken the item and left her money.
These two form an unlikely friendship as Sadie decides to help her with both her businesses. The addition later of of Richard completes the duo. When Martha discovers someone is digging up her plants but not leaving any money in return, they all go on a mission to discover the truth.
There is a very dry humor to this movie. So much so that I got some serious Taika Waititi vibes. There is also a little bit of Wes Anderson style when it comes to the sets and the way some of it is shot. The fact that my mind went to these insanely talented directors within the first half of the movie impressed me. Honestly, the movie isn't quite as good as ones by these directors, but the fact that they came to mind while watching it says a lot. It has me looking forward to more from Alexandra Kotcheff and Hannah Leder, that is for sure.
"'The Planters' is a farcical love letter to our friendship, and we are over the moon to team up with 1091 Pictures for its release. Our film is really about a group of isolated, lonely people who find connection and meaning through one another. Living in the times we are in now, it feels more apropos than ever to be releasing it into the world." – Alexandra & Hannah

The contrast between Martha and Sadie makes this film what is is. Martha is often expressionless and quiet. While Sadie is bubbly and enthusiastic. Even when Sadie is in one of her other personalities (Emma – a toddler and Angie – an angry woman who likes to drink), she is much different than Martha. They work well together though, and the result is some quirky dry humor that is simply fun to watch.
Overall Thoughts
The Planters clocks in at just over an hour making it a really quick watch. As a huge fan of dry comedy, and movies that are shot in this way, The Planters is something I will watch more than once. In fact, as soon as it ended, I messaged a few friends about it, and planned a date night at home to watch it with my husband. I know he will appreciate it just as much as I do.
The script is not only impressive, it is quite hilarious. Some parts of the movie don't work (mostly when it is trying to be serious), but overall this film is one of my favorites of 2020. The fact that Alexandra Kotcheff and Hannah Leder wrote, directed, and shot this whole thing almost completely by themselves, means that they are a duo to keep an eye on.
About The Planters
The Planters follows Martha Plant (Kotcheff), an awkward telemarketer who's down and out– sucking at her job and grieving her recently deceased parents. When she finds unlikely friendship in Sadie Mayflower (Leder), a bubbly vagrant with multiple personalities, Martha discovers having three friends in one may be more than she bargained for. The film's cast is rounded out by New York theater actor Phil Parolisi, and cinema veteran Pepe Serna (Scarface, Downsizing) in supporting roles.
The film was produced by Kotcheff, Leder, and Jacqueline Beiro, who served as an off-set producer under Kotcheff's banner Fire Tiger Films, a production company focused on auteur driven films.
The Planters hits virtual theaters October 9!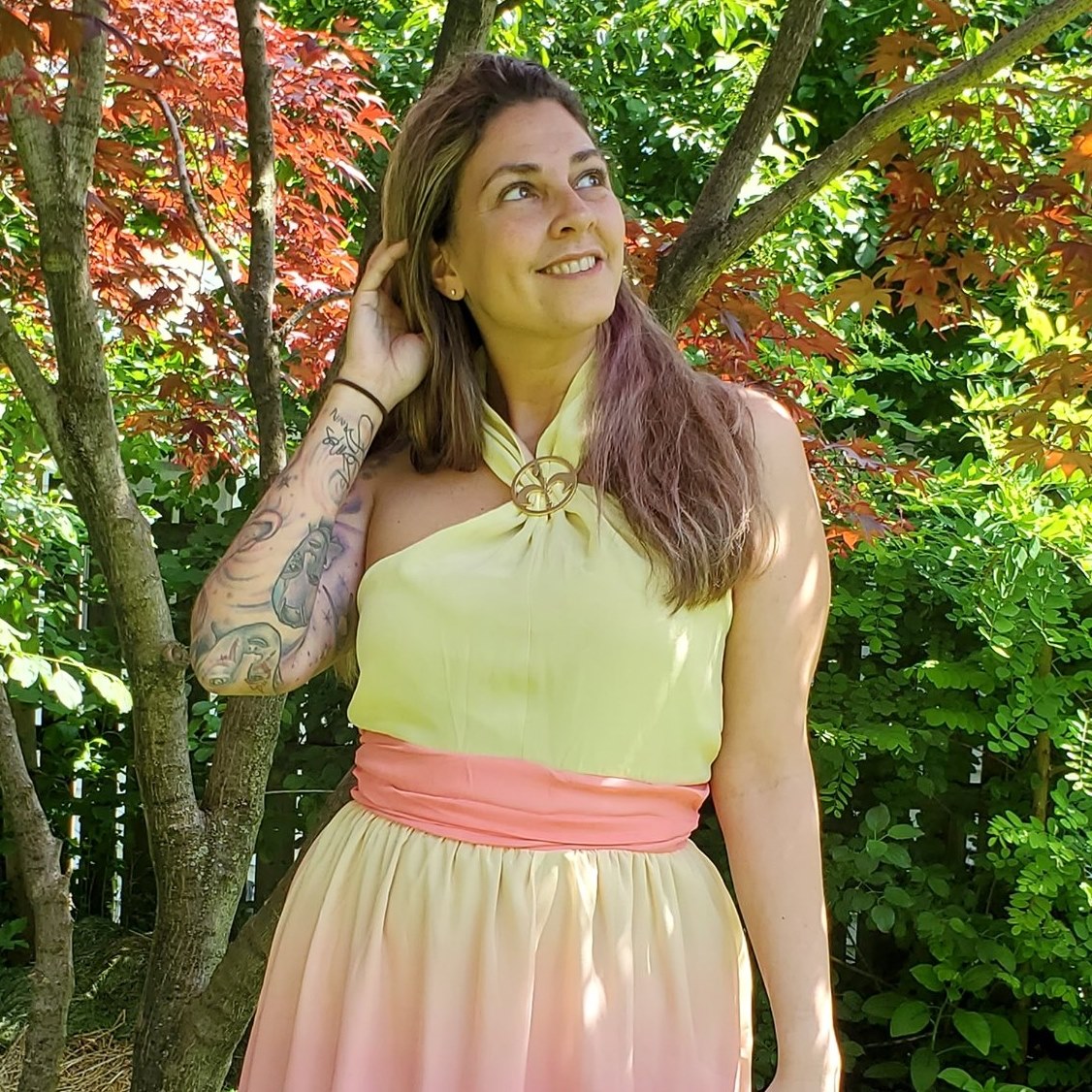 Tessa Smith is a Rotten Tomatoes Tomatometer-approved Film and TV Critic. She is also a Freelance Writer. Tessa has been in the Entertainment writing business for almost ten years and is a member of several Critics Associations including the Critics Choice Association, Hollywood Critics Association, and the Greater Western New York Film Critics Association.