Sonic the Hedgehog is available now on digital and to celebrate, I am giving away a digital download code to a lucky winner! Plus free printable Sonic activity sheets.
Sonic the Hedgehog is available NOW on digital and trust me when I say, this is a movie you don't want to miss. It is easily our favorite movie of 2020, and we have watched it time and time again already. That is why I am so excited to give away a copy to a lucky reader so they can enjoy it too.
Printable Sonic Activity Sheets & Coloring Pages
As Sonic races his way onto your screen at home, we've got a whole book full of AWESOME activities for you and the kiddos! Download it now!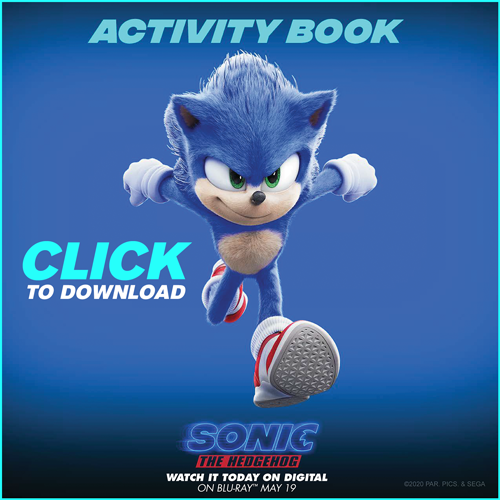 In Case You Missed It
In case you missed it I had a pretty amazing experience earlier this year. Paramount Pictures flew my family and I out to attend the Sonic The Hedgehog blue carpet premiere and interview the cast! I loved being able to take my family to experience what I do — and of course they had a blast! My youngest daughter, being the ham that she is, even dressed up like Sonic (who she adores).
Enter to win a copy of Sonic the Hedgehog on digital using the Gleam form below. GOOD LUCK!
Sonic The Hedgehog Digital Code

About Sonic The Hedgehog
Sonic tries to navigate the complexities of life on Earth with his newfound best friend — a human named Tom Wachowski. They must soon join forces to prevent the evil Dr. Robotnik from capturing Sonic and using his powers for world domination.
Watch SONIC THE HEDGEHOG today on Digital! On Blu-ray May 19!