Sonic The Hedgehog is a movie that every fan of the games will love. They got so much right — including this list of the best Sonic the Hedgehog movie quotes.
I am a huge gamer and I love me some Sonic the Hedgehog! So you know I was thrilled when this movie was announced. And after the Sonic redesign, I was 100% sold! Paramount Pictures invited my family to check out the Sonic the Hedgehog blue carpet premiere in LA and we had the very best time! This movie far exceeded any expectations I had (and I am looking forward to a possible sequel!).
There were so many great quotes in Sonic the Hedgehog! From Sonic, Robotnik, and Tom — so I decided to share my favorites with you. If there is one I missed that you love, please let me know and I will add it!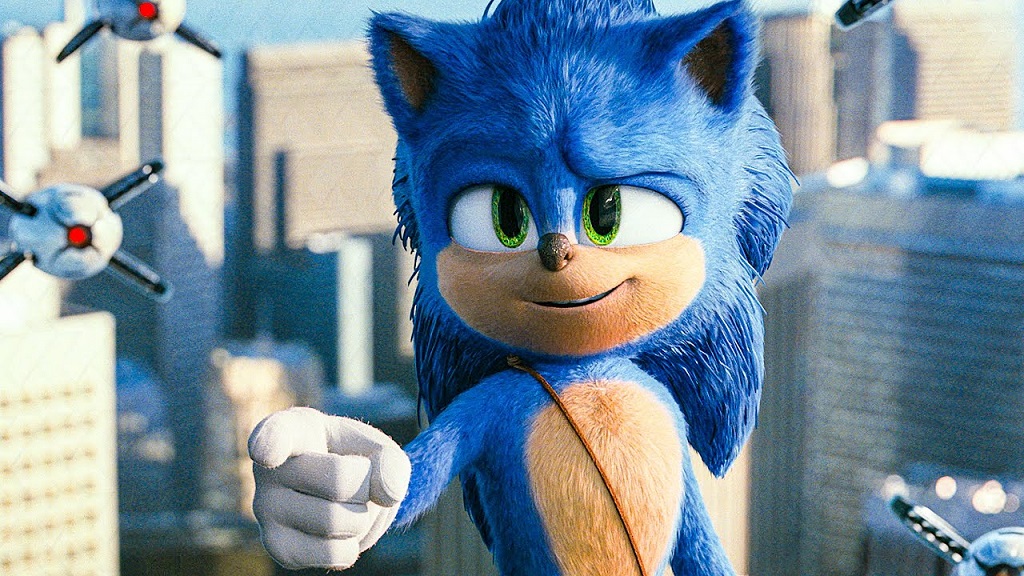 Sonic Quotes
Ben Schwartz was perfect as the voice of Sonic the Hedgehog. Seriously, I couldn't have picked a better actor for him. It just… fit. He is also the nicest guy ever to chat with. Here are some Sonic quotes that really stuck with me.
And in order to save my planet, I have to come to yours.
This is my power, and I'm using it to protect my friends.
I got to go fast.
Say hi to Crazy Carl. He calls me the Blue Devil.
Uh, meow?
The Donut Lord. Defender of this town.
I'm a hedgehog. I thought that was obvious.
I'm Sonic. A little ball of super energy in an extremely handsome package.
I think that tank just had a baby.
Yes, Keanu. You are a national treasure.
They're coming for me! If they steal my power, it could conquer the universe. You have to help me!
Make a real friend. – (written on Sonic's bucket list)
I am living my best life here on Earth.
I really am alone. All alone. Forever.
Look at this. I took nine million steps today.
So, you're supposed to be Tom's best friend that he won't shut up about.
But I haven't gotten my buffalo wings yet.
Lightning shot out of your butt.
How could something so adorable be so terrible?
I feel like Vin Diesel. It's all about family.
This was a horrible plan. What was I thinking?
Is this bull missing a head or does it have 2 butts?
What were you keeping in this bag? A jar of pickled farts?
Can you believe Amazon was going to deliver packages with these things?
I was wrong. You're not the Donut Lord – more like a Jerk Lord.
Tom: Why do you call me Donut Lord?
Sonic: Because you talk to donuts and then eat them if they get out of line.
Robotnik Quotes
It was so good to see Jim Carrey back in a role like Robotnik. He was amazing and had me cracking up all through the movie! With Robotnik's Sonic movie quotes of course, but also with his facial expressions. Here are some of my favorites.
I'm the top banana in a world full of monkeys.
Nobody care that our mommy is proud you can read at a 3rd grade level. Have you read Charlotte's Web yet? Spoiler alert; she dies. And leaves behind a big giant egg sac. Look what came out of my egg sac.
Of course I want a latte! I love the way you make them!
Left yourself open there.
Nice. Rub that in my orphan face.
That's one small step for man, one giant leap for me.
NOBODY CARES!
Here's the thing. I'm never wrong.
Look at that. I was right. Note the lack of surprise.
You know what the problem is with being the smartest person in the world? Everyone else seems stupid.
Whatever this creature is, our job is to secure it, neutralize it, see what makes it tick.
In a sequentially ranked hierarchy based on level of critical importance, the disparity between us is to vast to quantify.
ROCKconnaissance.
Tom Wachowski (James Marsden) Quotes
James Marsden was the perfect choice to play the donut lord in Sonic the Hedgehog. I loved watching his relationship with Sonic change throughout the movie. These are a few of my favorite Sonic movie quotes from James — well, Tom.
Robotnik: Why would you throw your life away for this silly little alien?
Tom Wachowski: He's my friend.
It's a pay phone. It's mostly for drug dealers and fugitives of the law. Which is us.
You are a weird little dude.
Nice of you to stop by on your way to Comic Con.
[Because at Olive Garden] You're family.
I'm the Donut Lord.
That silly little alien knew more about being a human than you ever will.
Get outta there, you trash pandas.
Check out how much fun we had at the Sonic the Hedgehog blue carpet premiere!
About Sonic The Hedgehog
Sonic tries to navigate the complexities of life on Earth with his newfound best friend — a human named Tom Wachowski. They must soon join forces to prevent the evil Dr. Robotnik from capturing Sonic and using his powers for world domination.
Sonic The Hedgehog is in theaters now (and stay for the credits – trust me!).