National Super Hero Day 2019 is nearly here, and I have some great suggestions to help you celebrate! This day falls on April 28th, which is perfect timing for those that have been waiting for Avengers: Endgame to hit theaters. Of course, two days after it has already come out, the biggest fans will likely have already seen it. But there are other things you can do to channel your inner hero on this day.
Watch Super Hero Movies
There are plenty of super hero movies to pop in and enjoy with your family – or by yourself. I am partial to all the Marvel Cinematic Universe movies, but there are some others that are great as well. Those Nolan Batmans are pretty close to perfection! And if you haven't seen Wonder Woman yet, it is totally worth a watch! Playing in theaters right now is Shazam, and by the time next Sunday rolls around, Avengers: Endgame will be in theaters as well. You might even be able to find a theater still playing Captain Marvel.
Build A LEGO Set
I am a total LEGO geek – and so is the rest of my family. We are always collecting the biggest and coolest sets, like this Avengers: Endgame War Machine Buster. It comes with two of my favorite heroes, Ant-Man and War Machine, as well as some Outriders. There are plenty of other super hero LEGO kits to collect and build as well!
Make Some Super Hero Snacks
Super Hero snacks are THE BEST way to celebrate! My favorite are these Infinity Stone inspired macarons (that are also totally Keto friendly), but there are plenty of other Super Hero themed snacks you can easily make.
Dress Up as Your Favorite Super Hero
One of my favorite dresses that I own is my Captain Marvel dress. You know I plan to be rocking it on National Super Hero Day! My girls will likely be wearing their super hero costumes as well. They have a lot to choose from – we are totally THAT family.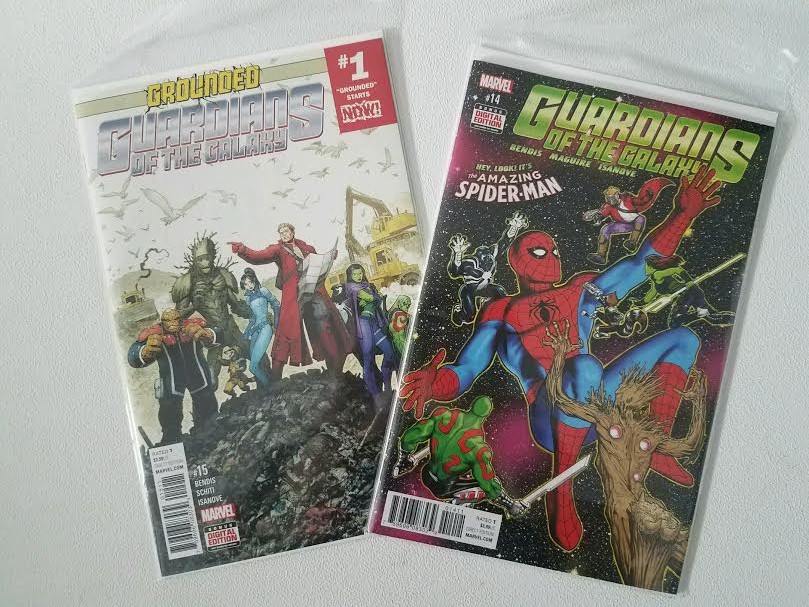 Read Your Favorite Super Hero Comics
I love me some comic books, as you probably already know. I've been reading them since I was about 8 years old, and one of my favorites has always been Tony Stark (did you see Iron Man's new Godbuster armor – WHAT?!). There are many comic books that I suggest reading, specifically these five comic books to read before seeing Endgame.
National Super Hero Day is April 28th!