This post contains affiliate links.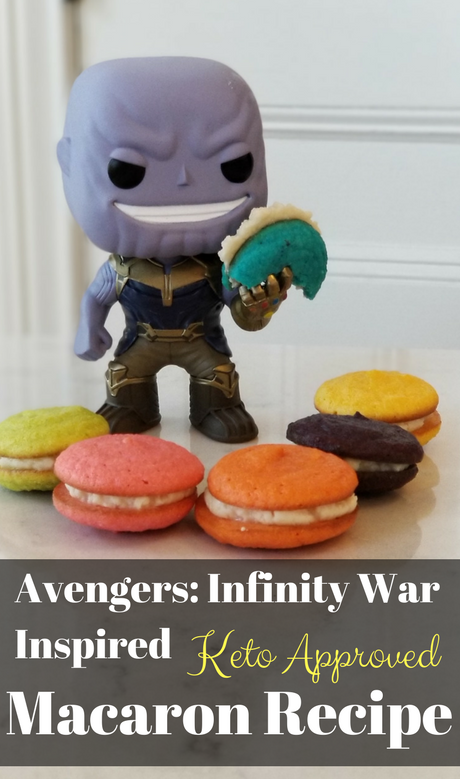 If you know anything about me, you know that I am a HUGE Marvel fan. You also might know that I recently changed to the Keto way of eating. In just two and a half months, I have lost over thirty pounds and have a whole new lease on life! My energy and confidence are renewed!
So when I decided to create a super fun Avengers: Infinity War themed dessert, I knew it had to be Keto friendly so that I could enjoy it too. So my husband and I put our heads together and came up with some amazingly delicious Keto approved Infinity Stone Macarons! Each macaron is only 2.5 net carbs – so enjoy, just don't share them with Thanos!
Ingredients
Macarons:
Buttercream filling:
4 tablespoons unsalted butter
1/3 cup Swerve confectionate
2 tablespoons heavy whipping cream
1/2 teaspoon vanilla extract (optional)
Directions
In order to create the six Infinity Stone Macarons, we made three batches, and split each batch into two flavors/colors. The directions below are to make one batch of macarons with one flavor or color. You can watch the video below to see how we created the six Infinity Stones.
Macarons:
Preheat oven to 325 degrees.
Combine almond flour and Swerve confectionate and run through a food processor (about 10 pulses).
Use a hand sifter to continue to sift through the dry ingredients. The key is to get rid of any lumps.
Whip egg whites until you get stiff peaks. Be careful not to over whip them.
Gently fold the eggs into the flour/confectionate mix. Being careful not to lose the air from the egg whites.
Gently fold in the flavor extract and food coloring. Again, being careful not to overwork the mixture.
Fill a piping bag with your macaron batter.
On a baking sheet lined with parchment paper, squeeze 16 to 20 circles from the piping bag.
Let macarons sit for 45 minutes to 1 hour until they form a skin on the top.
Bake macarons at 325 degrees for 12 minutes. If you do not have a convection oven, rotate the tray after 6 minutes.
Buttercream filling:
Whip room temperature butter until broken up.
Slowly add in heavy whipping cream and Swerve confectionate, alternating to be sure not to overwork your mixer.
Add in flavoring extract (optional).
To fill the Macarons:
Once out of the oven, immediately remove from the tray.
Flip half of the macarons over and pipe filling on to them.
Place another macaron half on top and squeeze gently.
Optionally, you can place your macarons in the refrigerator for 12 to 24 hours.
ENJOY!
The Infinity Stones
We made three batches of Keto Approved Macarons in order to represent all six of the Infinity Stones. We opted for each stone to have a different flavor. This is what we chose to bake (and all of them tasted amazing!):
The Mind Stone: Yellow with lemon flavoring.
The Time Stone: Green with lime flavoring.
The Space Stone: Blue with raspberry flavoring.
The Reality Stone: Red with strawberry flavoring.
The Power Stone: Purple with vanilla flavoring.
The Soul Stone: Orange with orange flavoring.
Video Recipe
If you are the type that needs a video to follow along with while baking then you are in luck! Just check out the full recipe video below as we go through each step of baking these Keto Approved Macarons – Avengers: Infinity War style!
AVENGERS: INFINITY WAR opens in theaters everywhere on April 27th!
Like AVENGERS on Facebook: https://www.facebook.com/avengers
Follow AVENGERS on Twitter: https://twitter.com/avengers
Follow AVENGERS on Instagram: https://www.instagram.com/avengers/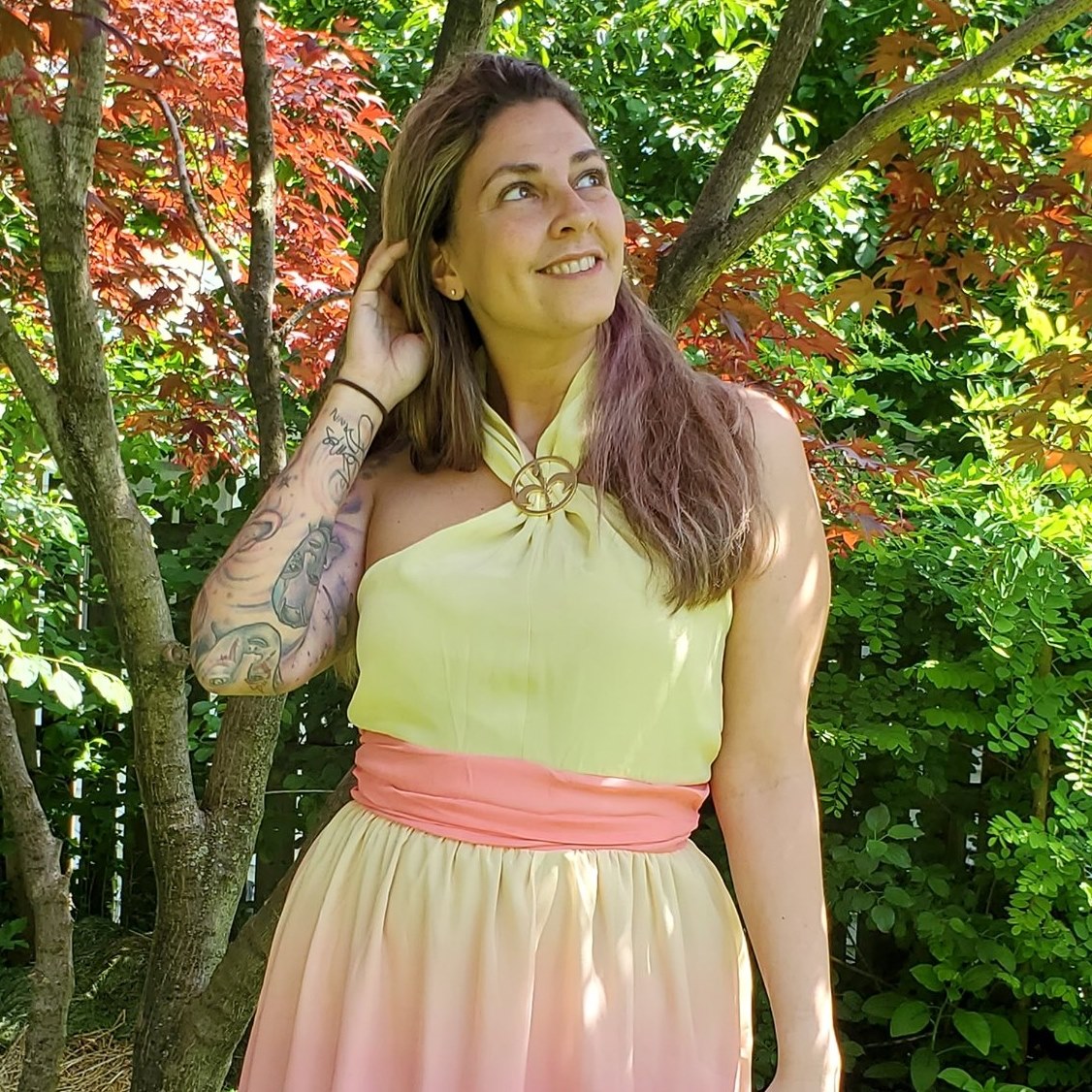 Tessa Smith is a Rotten Tomatoes Tomatometer-approved Film and TV Critic. She is also a Freelance Writer. Tessa has been in the Entertainment writing business for almost ten years and is a member of several Critics Associations including the Hollywood Critics Association and the Greater Western New York Film Critics Association.