This review is in no way sponsored. All opinions expressed are 100% my own.
Last night I finally was able to see Captain Marvel in theaters. I felt like I had been waiting way too long to see it, probably because I was on the set a year ago. As a big fan of Carol Danvers in the comics, sure there were some changes. Two in particular upset me at first (but that is for another post), however it all came together and made sense in the end. This was the first Marvel movie my daughters, ages 6 and 7, saw in theaters, and now they are begging for more! We all really enjoyed the film, from beginning to end.
More Than Just Girl Power
Carol Danvers, AKA Captain Marvel, is Marvel's first female superhero solo lead. Something that was a long time coming. Did she deliver? I think so. My daughters stared at her with admiration the ENTIRE movie. They were punching their hands as she battled and cheering her on during all of her fight scenes. At one point, they show Carol being knocked down (emotionally and physically) by men, but does she lay on the ground hopeless? Heck no! She gets right back up. Time and time again. There is one scene in particular, I will not give the context as to not give any spoilers, but she says "I have nothing to prove to you." That right there is something I am so glad my girls saw. On the big screen. In fact, my 7 year old says it was her favorite part of the whole movie. Captain Marvel is not all about girl power by any means, but it is sprinkled in there. And I loved it.
Carol and Maria are best friends in this movie. And I loved seeing them support each other instead of tearing each other down. They were both fighting to prove themselves, and for women's rights, in the Air Force and they had an unbreakable bond. Yea, it made me a little teary at times. But Carol is so much more than a badass girl. She is a warrior. A fighter. She does what is right, by any means necessary. She is a protector….and an Avenger.
Brie Larson IS Carol Danvers
Now something that has blown my mind, especially after seeing the movie, is how much heat Brie Larson has gotten. She had some of her words twisted and all of a sudden everyone was out to get her. I am going to say it, guys. She was PHENOMENAL in this movie. She was the Carol Danvers I know and love. The perfect mix of sassy and bad ass. At the beginning she was very focused on her mission but still stuck in a few digs when she could, classic Carol. Seeing her interact with Fury had me dying at parts. And I just loved her and Maria, and her and Monica. Warmed my heart. In the end, she acted exactly as I would expect her too, and looked amazing doing it.
Goose The Cat
Goose the Cat has a major role in this movie. Because I know the comics I was waiting for something to happen. And then when it did, I was not ready. My face must have been hilarious. It was a mix of shock and excitement. And then I laughed. Like really hard. For about 5 minutes straight. The dynamic between Nick Fury and Goose was pretty amazing too. I loved seeing them interact together.
The Skrulls
I have said it time and time again, the Skrulls are probably my favorite alien species in the comic books. The fact that they can change their appearance to look like ANYONE is crazy! You don't know who to trust, and I love that. Because I hold them in a special place in my heart, I was nervous about how they would be portrayed on the big screen. Well, I loved everything about every one of their scenes. The way they changed form was really cool, and honestly, Ben Mendelsohn as Talos is now one of my favorite characters in the entire MCU.
End Credit Scenes?
This is a Marvel movie, of course there are end credit scenes. Two in fact. The mid-credit scenes is just WOW! Stay for that. The end credit scene is funny. Kind of important, but not really. It was totally there just for fun. Still worth seeing if you ask me though!
Overall Captain Marvel is a MUST SEE film. Sure there are some bad words and yea, there is violence. But I am glad I brought my daughters to see it. The overall message is a powerful one. When you get knocked down, get back up. No matter how many times someone tries to bring you down. This movie is filled with action, humor, and back stories on some of our favorite MCU characters. There are twists and turns you might not see coming, even if you are a comic book fan. And I love that.
Captain Marvel is in theaters now!
Like CAPTAIN MARVEL on Facebook: https://www.facebook.com/CaptainMarvelOfficial/
Follow CAPTAIN MARVEL on Twitter: https://twitter.com/captainmarvel
Follow CAPTAIN MARVEL on Instagram: https://www.instagram.com/captainmarvelofficial/
Visit the official CAPTAIN MARVEL site here: https://www.marvel.com/movies/captain-marvel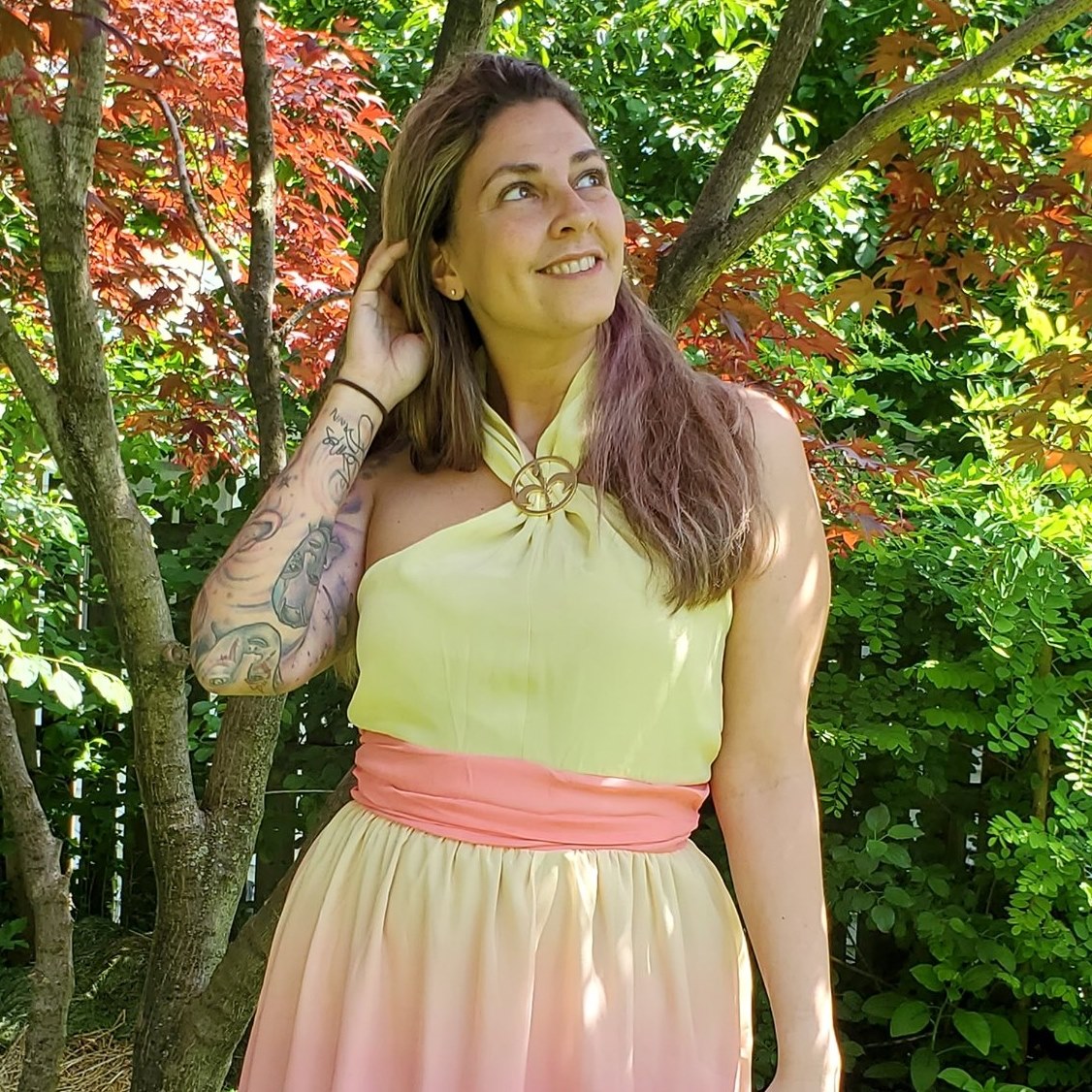 Tessa Smith is a Rotten Tomatoes Tomatometer-approved Film and TV Critic. She is also a Freelance Writer. Tessa has been in the Entertainment writing business for almost ten years and is a member of several Critics Associations including the Hollywood Critics Association and the Greater Western New York Film Critics Association.