Disclosure: Mama Smith's Review Blog received this item in exchange for her honest review. All opinions expressed are 100% hers.
If you know me, you know what a huge gamer I am. Most people have at least one gamer on their holiday list and so I wanted to put together a list of some great holiday gifts that you should consider when shopping for the gamer on yours. If you have any gifts for gamers you can think of – please, comment with it!
Assassin's Creed Syndicate
London, 1868. The Industrial Revolution unleashes an incredible age of invention, transforming the lives of millions with technologies once thought impossible. Opportunities created during this period have people rushing to London to engage in this new world, a world no longer controlled by kings, emperors, politicians, or religion, but by a new common denominator: money. Not everyone is able to enjoy the benefits of this boom, however. Despite fueling the engine of the British Empire, workers' lives are little more than legalized slavery while the top few percent profit from their labor. Living poor and dying young, the lower class unite in protest as a new kind of family, gangs, who turn to a life in the underworld in their struggle to survive. A struggle, until watchful Assassins come to their side and re-ignite an age-old conflict involving London's leaders that will echo throughout modern history, from the underground up. Purchase here. Available for PS4 and Xbox One.
Rainbow 6 Siege
Rainbow Six Siege is an intense, new approach to the first-person shooter experience. Choose from a variety of unique Counter-Terrorist Operators and master their abilities as you lead your team through tense, thrilling, and destructive team-based combat.
Purchase here. Available for PS4 and Xbox One.
Just Dance 2016
Introducing Just Dance® 2016 – the newest game from the top-selling franchise – with a brand-new way to play! All you need is your smartphone and the Just Dance Controller App to play Just Dance 2016 on a next-gen console, no extra accessories needed. Bust a move to "Uptown Funk" by Mark Ronson Ft. Bruno Mars and feel the beat in "All About That Bass" by Meghan Trainor – Just Dance 2016 features an amazing tracklist with visuals that are more creative and breathtaking than ever before. Join over 100MM players and dance to your favorite songs – available now!
Purchase here. Available for Wii, Wii U, Xbox 360, Xbox One, PS3,  and PS4.
Just Dance Disney Party 2
Just Dance and Disney are back together, bringing the greatest dance game for the whole family with music from the hottest Disney Channel shows, in Just Dance: Disney Party 2! Dance like the stars from the most popular Disney Channel shows and movies. With a great selection of family favorite songs, fun dances, and kid-friendly gameplay, children of all ages can dance along with family and friends.
Purchase here. Available for Wii, Wii U, Xbox 360, Xbox One, PS3,  and PS4.
Hasbro Family Fun Pack
Hasbro Family Fun Pack is a brand-new compilation of endless fun. Family game nights have been reinvented, providing hours of entertainment with four classic titles. With modern twists and exciting new ways to play, your favorite Hasbro games have never been more enjoyable! Games included are: Monopoly Plus, Risk, Trivial Pursuit, and Scrabble.
Purchase here. Available for PS4 and Xbox One.
Gravity Falls: Legend of the Gnome Gemulets
Only YOU can solve the mystery of Gravity Falls, exclusively on Nintendo 3DS! A crisis has engulfed the Gnome kingdom! Playing as Mabel and Dipper, you must help Jeff the gnome retrieve the ancient Gnome Gemulets to restore the forest's magic! Equipped with enchanted gnome weapons, fight off strange new creatures, defeat monstrous bosses, and solve puzzles in new and mysterious areas of Gravity Falls. Meet characters like Soos, Grunkle Stan, Old Man McGucket, and others along the way in this fun action-packed game for all ages.
Purchase here. Available for Nintendo 3Ds.
Snoopy's Grand Adventure Video Game
The Peanuts Movie: Snoopy's Grand Adventure is a side-scrolling exploration platformer starring the hilarious gang from Charles M. Schulz' beloved Peanuts comic strip, celebrating its 65th anniversary in 2015. Help Snoopy find Charlie Brown and the gang in an elaborate game of hide-and-seek spanning the farthest reaches of Snoopy's colorful daydreams in this original title inspired by The Peanuts Movie, coming this fall from 20th Century Fox and Blue Sky Studios. The Peanuts Movie: Snoopy's Grand Adventure boasts comfortable pick-up-and-play controls for an exciting, lighthearted challenge for Peanuts fans of all ages!
In this game you can explore Snoopy's wild imagination and venture through many fantastic worlds he has created in his daydreams. This game is inspired by the gorgeously animated 3D art style and voice talent of The Peanuts Movie – and you can tell. I have had so much fun playing this with my daughters – and by myself! There are even some parts of the game where a second player, who controls Woodstock, can join in! This is a must have for the gamer in your life because who doesn't love Snoopy? This game is so much fun for the entire family! Available for 3DS, XBOX ONE, XBOX 360, PS4, & WiiU. Purchase your copy here.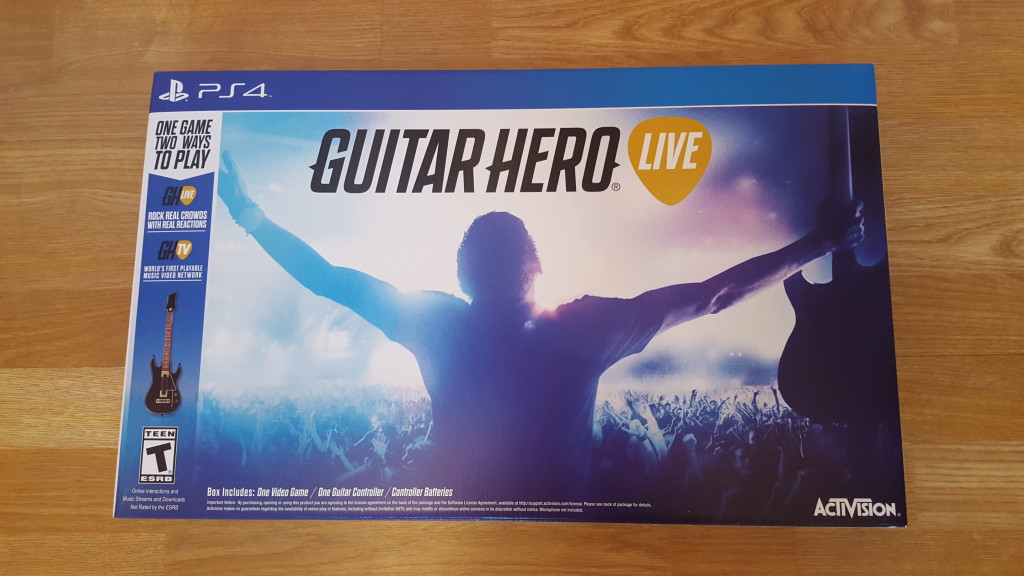 Guitar Hero Live
The all new Guitar Hero. One game. Two ways to play. GH Live, where you can rock real crowds with real reactions. And GHTV, the world's first playable music video network. With a continually updating library of hundreds of videos across genres, there's something for everyone. Make sure you're one of the first to rock out.
I love playing Guitar Hero Live with my whole family! I remember playing the original Guitar Hero before I was married or even thinking about having kids. I love that this game is so versatile and truly is a great gift for anyone who likes to play video games and have fun! Available now on XBOX ONE, XBOX 360, PLAYSTATION 4, PLAYSTATION 3, WII U, APPLE TV, IPHONE, IPAD, & select IPOD TOUCH devices. Purchase your copy here.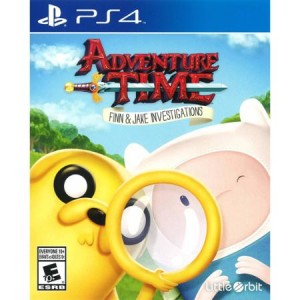 Adventure Time Video Game
From Little Orbit comes Adventure Time: Finn & Jake Investigations, an all-new, real-time 3D action-oriented twist on the classic story-driven adventure game where players must find and use objects and interact with characters in order to solve puzzles. Users play as Finn (with Jake by their side) and are immersed in the Land of Ooo where they can talk to new and familiar inhabitants, bust some goons, and unravel mind-bending puzzles in five playable chapters.
https://www.youtube.com/watch?v=CE8QGzBGaCY
This game is so much fun – for the whole family! Adventure Time is one of our favorite TV shows to watch. It is great because the girls love it – and my husband and I think there is a great story line and funny characters. It is something that the entire family can enjoy and so we are thrilled about this new video game. Even my 4 year old plays it (it is recommended for ages 10+ but I think it is OK with supervision). For PlayStation 4, Xbox One, PlayStation 3, Xbox 360, Nintendo Wii U, Nintendo 3DS, and Steam (PC). Purchase your copy here.
UTech Smart Venus MMO Gaming Mouse
This is the 2015 upgraded version of this mouse – with plenty of awesome features. The UTechSmart Venus MMO Mouse was truly built with gamers in mind: up to 16400 DPI, 12000 FPS, 1000 Hz polling rate, 30G acceleration, 100-150in/s cursor speed, and an Avago sensor. Omron micro switches provide crisp, firm clicks. It hs 18 programmable buttons, 5 Savable memory profiles each with a distinct light color for quick identification, an 8-piece weight tuning set (2.4g x8), and over 16 million LED color options. The LED may be disabled as per your preference. The mouse has durable smooth TEFLON feet pads and a contoured body for ultimate gaming control. The Ergonomic Right Handed Design with Rubber Painting Surface can keep your grip firm during gameplay. 6ft braided-fiber cable with gold-plated USB connector ensures greater durability. Special Setting Switch Button on the back side of the mouse lets you take command with maximum efficiency. It even comes with an 18-Month Manufacturer's Warranty.
This mouse is amazing! It feels like it was made just for me – I cannot believe the fit. It is comfortable for long hours of gaming with no hand cramps (yay!) and even my young daughters love using it. It is perfect for any gamer – and would make a great holiday gift if you know of any. The buttons are uber responsive. I cannot say enough good things about this mouse – I love it! Connect with UTech on Facebook / Twitter / Google+. Purchase your Venus MMO Gaming Mouse here.
AC Lens Gaming Glasses
One of the most popular frames in the Gunnar Advanced Gaming Eyewear series, the Intercept Color Collection combines style with technology. The wide lens is designed to give the gamer the ultimate visual edge with unobstructed views. The proprietary lens design makes it more comfortable to play your favorite games longer. What's even better is that AC Lens offers free shipping and free returns – making your holiday shopping that much easier!  Purchase here.