Disclosure: Mama Smith's Review Blog received this item in exchange for her honest review. All opinions expressed are 100% hers.
Teenage Mutant Ninja Turtles are just as popular now as they were when I was growing up. I love that my daughters love watching TMNT because I like to watch the new stuff with them too! The new show is great – and the new movies are awesome too! They definitely bring up some nostalgia. If you have a child who loves Teenage Mutant Ninja Turtles – or if you love them yourself – check out this list of great holiday TMNT gifts I put together. Great toys for Christmas wherever you can find them!
Collectible Action Figures
The turtles are back and they're ready to kick some butt! If you or your kids are getting into Nickelodeon's hit new cartoon Teenage Mutant Ninja Turtles, then we've got all the toys you'll need to start your own brand of shell raising action. Including Leonardo, Michelangelo, Donatello, Raphael, April O'Neil, Splinter and Shredder, this set of TMNT toys is a bundle of fun waiting to happen. Get all of these turtley awesome Teenage Mutant Ninja Turtles toys for your ninja in the making today! My daughters were thrilled with the Raph in Disguise we received. It is very well made and will be used for hours and hours of Ninja Turtle fun! Purchase here.
3 Piece Meal Set
Are you looking for a great way to spice up mealtime? With the help of these officially licensed Teenage Mutant Ninja Turtles dishes, you'll have everything you need to feed your kids in style. Designed for boys and girls of all ages, this Ninja Turtles meal set includes a cereal bowl, dinner plate and drinking cup. Featuring Leonardo, Raphael, Donatello and Michelangelo on all three items, this Teenage Mutant Ninja Turtles meal set is perfect for any young fan of the Ninja Turtles. We love this set! So much so, that we will probably purchase a second so our daughters can use them at the same time. Purchase here.
Toddler/Kid's Shirts
Do you have a young one who has fallen in love with Nickelodeon's Teenage Mutant Ninja Turtles? Then why not help them show it off in style with this officially licensed TMNT t-shirt! Featuring Leonardo, Donatello, Michelangelo and Raphael on the front, this Teenage Mutant Ninja Turtles t-shirt is perfect for any young fan of the show. Let your toddler's inner ninja break out with this awesome Ninja Turtles t-shirt! There are many options to choose from so there is something for every TMNT fan! Your child can even transform into their favorite pizza eating turtle! Purchase here.
Adult Shirts
What if Michelangelo had his own pizzeria? Can you imagine all of the different types of pizza he would make? Unfortunately, he's a little too busy being a ninja to explore his other passions further. If you've ever wanted to try some of Mikey's pizza, this officially licensed Teenage Mutant Ninja Turtles t-shirt is a great way to show it off. Featuring a neon Pizza sign with one of our favorite heroes in a half shell, this TMNT t-shirt is sure to please any fan of the franchise. Share your passion for pizzas with this awesome Ninja Turtles t-shirt! We grew up watching TMNT – so of course we want to show off our love of these guys too! These shirts are well made and there are many different ones to choose from – even one featuring all the classic TMNT villians! Purchase here.
TMNT Holiday Sweatshirt
Are you looking for a turtley awesome way to celebrate the holidays? If so, look no further than this officially licensed Teenage Mutant Ninja Turtles sweater! Featuring Leonardo, Michelangelo, Raphael and Donatello in Santa hats, this TMNT sweater is a great way to show some love for your favorite heroes in the half shell while you sing carols and drink eggnog. Keep warm and cozy with four of the coolest dudes in the world thanks to this radical Ninja Turtles sweater! I love showing off my "ugly" TMNT Holiday Sweatshirt! I have gotten many compliments on it and my daughters love when I wear it. Purchase here.
TMNTBox.com
TMNTBox.com is a monthly subscription box that is fulled with TMNT gear! For just $19.95 a month, you will receive $40+ value in merchandise. What a deal! Plus, the element of surprise and not knowing what is inside is half the fun. There are two options – classic and combo. I will have a full review of my TMNTBox.com as soon as it arrives. I cannot wait, I just know we will love it. Subscribe here.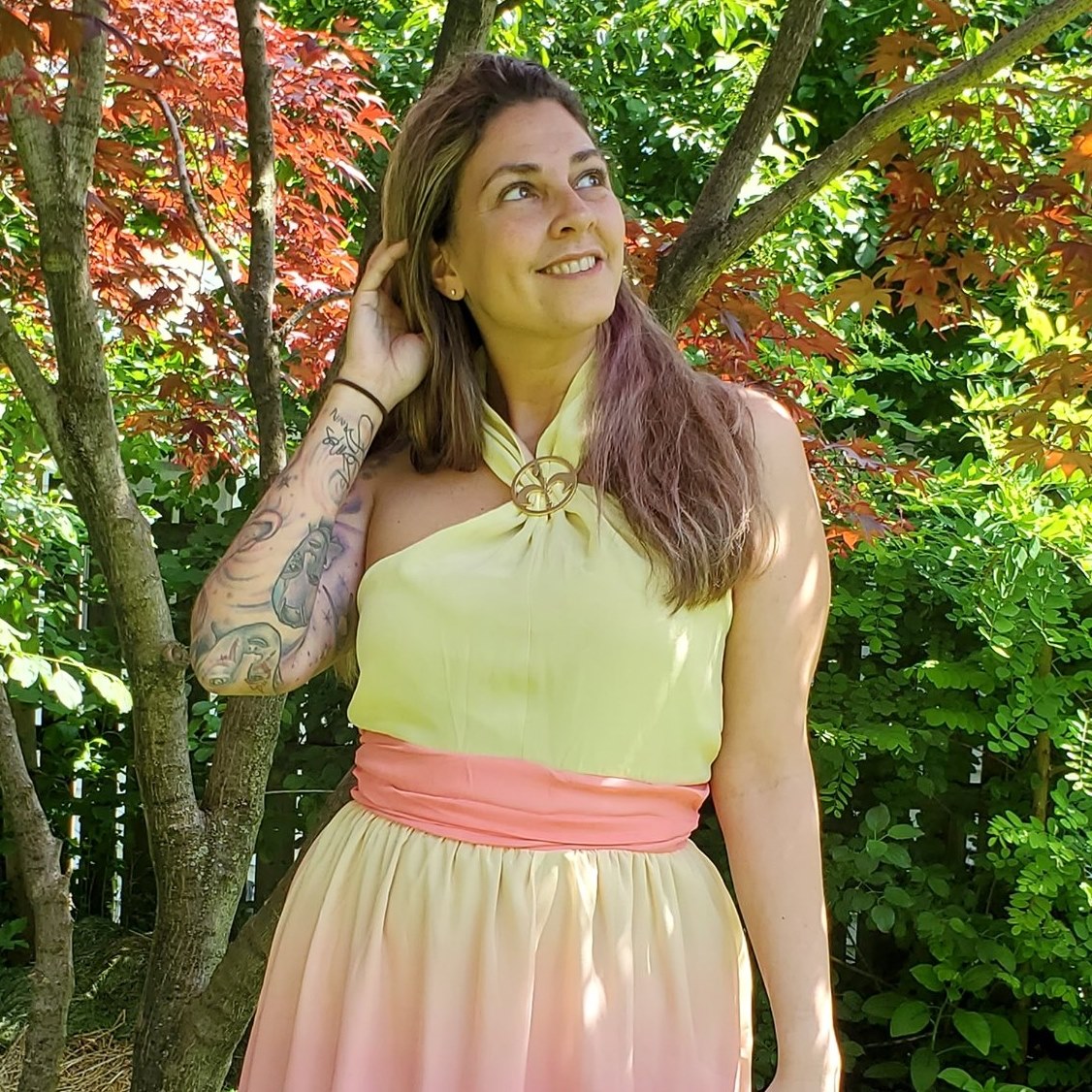 Tessa Smith is a Rotten Tomatoes Tomatometer-approved Film and TV Critic. She is also a Freelance Writer. Tessa has been in the Entertainment writing business for almost ten years and is a member of several Critics Associations including the Critics Choice Association, Hollywood Critics Association, and the Greater Western New York Film Critics Association.