The Woman in the Window is an edge of your seat thriller that will have even the audience second guessing what is real and what is not.
The Woman in the Window is a thrilling ride, full of twists and turns, some are a bit predictable, but that does not make the journey any less fun. Each member of the incredible cast shines in their roles, and the cinematography and score help to make this an edge of your seat type thriller almost all the way through.
This film is the story of Anna Fox, who is an agoraphobe and cannot leave the house, no matter how hard she tries. When a new family moves in across the street, things get even more complicated for her. She cannot help but watch them through her window, and when she is witness to a murder, she knows she must call the police. The police however, are not sure if they want to believe a woman who is on medication, drinks a lot, and seemingly delusional.
What Works With The Woman In The Window
This movie boasts an extremely talented cast – Amy Adams, Gary Oldman, Wyatt Russell, Anthony Mackie, Julianne Moore, and Brian Tyree Henry – all of with do a phenomenal job bringing their characters to life. We see some more than others, of course, but they all really deliver. Wyatt Russell in particular stands out — he is certainly one to watch, especially after his amazing performance as John Walker in The Falcon and the Winter Soldier.
Amy Adams completely puts her heart and sole into the character of Anna, which is extremely obvious when watching this movie. She is an undeniable talent, and truly captures Anna, making viewers relate to her and feel for her, while at the same time questioning their own sanity, as well as hers. It would be shocking if she is not nominated for an award for this role.
The cinematography is very unique in this movie, and helps to intensify certain scenes. However, this is likely to be a style that viewers either love or hate — as there are some bold choices, that more often than not pay off. The score also does a great job at heightening the senses during suspenseful scenes. Even if the story is on the predictable, it is the score and cinematography that help make viewers question and doubt what is truly going on.
What Doesn't Work With The Woman In The Window
You know when you are watching a horror movie and screaming at the characters not to do something because it clearly stupid? That happens a few times in this movie, but not nearly as much as it could have. There were several scenes that could have gone that one step further, making the viewers' hearts pump even faster. At times it felt like it could have gone just a step further, to make the story and intensity even better.
Another issue with this movie is that, while yes there are some twists and turns, it is a bit too predictable. There is a major twist about halfway through, but it is something that can be easily figured out early on, if you pay enough attention. Then with the final twist the same thing happens. Still fantastic twists and make this movie worth watching, but they just don't deliver as well when you know they are coming.
Overall Thoughts
The Woman in the Window feels like a twist on the classic thriller movie, Rear Window. However, even with the predictability, there are many moments that will have the audience second guess what they think is going on, and what is going to happen. There are some intense scenes that will have hearts pounding and arm hair standing on end — very much heightened by the score and cinematography.
The cast is incredible and each person brings something to the movie, making it more than worth a watch. Clocking in at just an hour and forty minutes, the timing is perfect, and the pacing well done. Sticking a big reveal in the middle of the film helps to propel it forward, and keep it going, rather than having it drag on as viewers wait for a payoff.
About The Woman in the Window
Anna Fox (Amy Adams) is an agoraphobic child psychologist who finds herself keeping tabs on the picture perfect family across the street through the windows of her New York City brownstone. Her life is turned upside down when she inadvertently witnesses a brutal crime.
Based on the gripping, best-selling novel adapted by Tracy Letts, shocking secrets are revealed and nothing and no one are what they seem in this suspenseful psychological thriller starring Amy Adams, Gary Oldman, Anthony Mackie, Fred Hechinger, Wyatt Russell, Brian Tyree Henry, Jennifer Jason Leigh, and Julianne Moore.
The Woman in the Window hits Netflix on May 14th.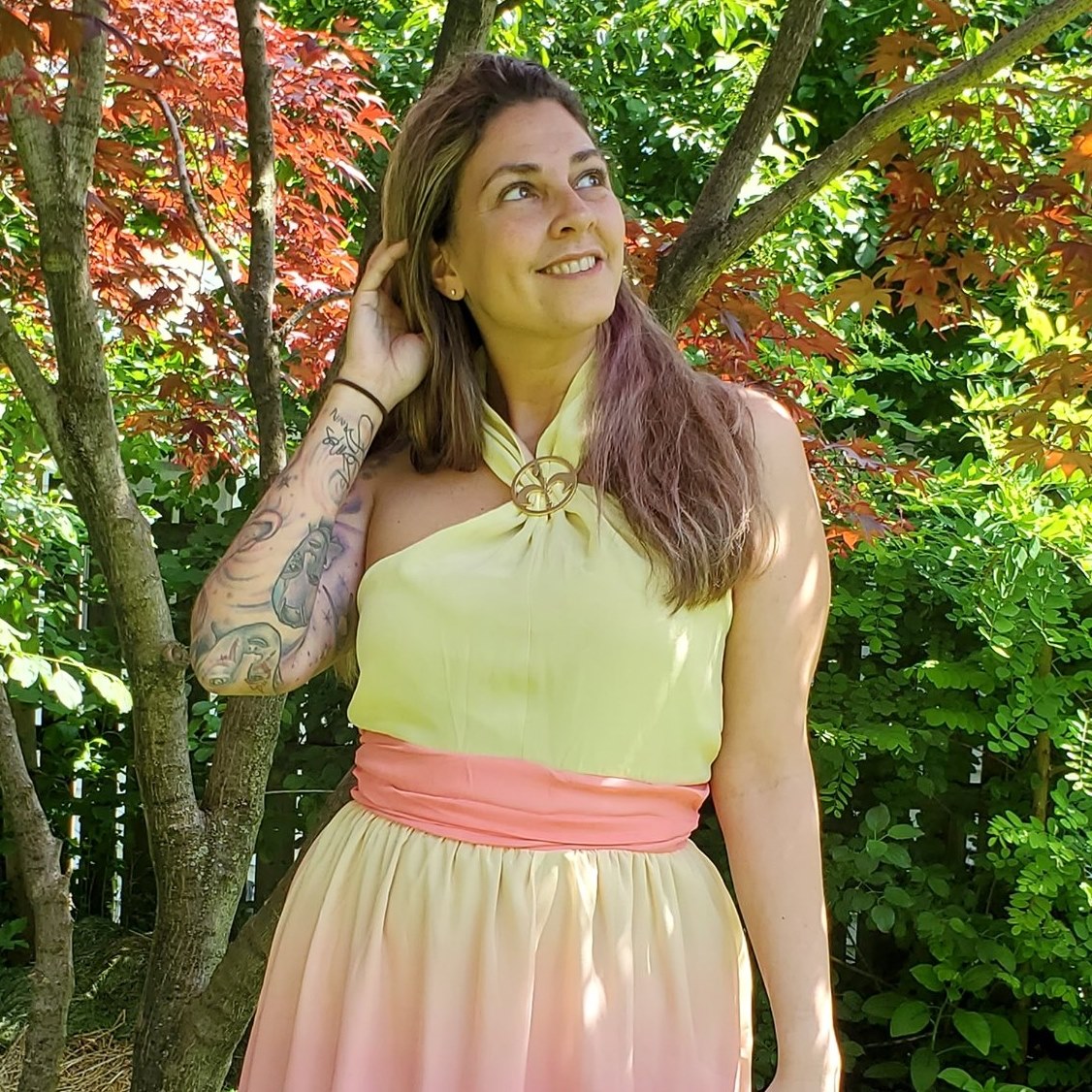 Tessa Smith is a Rotten Tomatoes Tomatometer-approved Film and TV Critic. She is also a Freelance Writer. Tessa has been in the Entertainment writing business for almost ten years and is a member of several Critics Associations including the Hollywood Critics Association and the Greater Western New York Film Critics Association.