Get a look behind the scenes in these interviews with the production and the post-production teams on Ted Lasso.
Ted Lasso has taken the world by storm, and rightfully so. If there was ever a time that people need hope, and someone who unconditionally believes like Ted Lasso, now is that time. This show follows a football coach who is hired to go overseas and coach a professional soccer team. Rebecca, the owner of the team, has her fingers crossed that this will drive the team into the ground because it is something her ex-husband loves more than anything.
In a recent interview with the production and post-production team on Ted Lasso, a lot of behind the scenes insight was given. From information about costumes, casting, makeup & hair, VFX, sound, and music — there is a lot to learn about what goes into making this incredible show.
Ted Lasso Production Team
Participating Talent:
Costume Designer – Jacky Levy
Production Designer – Paul Cripps
Casting Director – Theo Park
Makeup & Hair Designer – Nicky Austin
The Cast Actually Can Play Soccer
One of the most interesting things that was discussed during the interview is that the cast actually had to submit audition tapes of them playing soccer. It never came to mind that they would need to have some real skills in order to play these roles, but at least basic ones were necessary. They are often seen on camera handling the ball, and that was an important thing for them to be able to do, explains Theo Park, Casting Director.
Rebecca's Style
Rebecca has a very unique style to her, and that is something that was important to stick without throughout the entire show, especially with the changes that she goes through emotionally and on the inside in season one. When choosing a dress for Rebecca for the Charity Gala, it was important that she had a dress that looked great from every angle, explains costume designer Jacky Levy.
She moves around the room, as well as gives a speech, so she is seen a lot of different ways in that episode. The dress also needed to fit her personality — and "stuck to the understated chic that she has."
Other Charity Gala Outfits
Of course, Keeley's dress needed to be very different from Rebecca's. Hers is fun, but the team was sure to understate her. She wanted to be sophisticated for that event so she wasn't quite as loud as she normally is. That was very much reflected in the outfit that she wore, which shows how much of an influence costuming has when watching a show.
Nicky Austin, the makeup and hair designer, explains that because it was such a big crowd day, they had 21 additional makeup artists for the Gala filming, all "making the crowd people look as glamorous and wealthy as possible." Anthony Head, who plays Rupert, makes a surprise appearance in this episode, and as fate would have it, he had a bit of a facial injury the week before. So the makeup team had to work extra hard to cover that up.
Rebecca's makeup look was based on a picture of Gwen Stefani from a red carpet that Nicky found and was drawn to because of her fabulous up-do. They went with this kind of hairstyle because she needed to stand tall and proud, as it was her first time hosting the Gala without Rupert.
For Ted, the team was sure to dress him up more than usual. The idea to have him not so fancy was played around with, but in the script Rebecca points out how nice he looks, so they decided to put him in a suit and have his hair "less fluffy."
Ted Lasso Post Production Team
Participating Talent:
VFX Supervisor – Lawson Deming
Editors – Melissa McCoy and AJ Catoline
Sound Team – Brent Findley, Ryan Kennedy, and Sean Byrne
Composer – Tom Howe
Music Supervisors – Tony Von Pervieux
Post Producer – Kip Kroeger
Female Friendship
Melissa McCoy, who is one of the editors on the show, explains that when season one filming started, they were not privy to information that is reveled down the line. The editors were discovering the show right along with everyone else, and would only get the scripts as they were filming. One of her favorite parts about the show is the female friendship, something that is honestly rare to see on the screen.
"I remember when I was cutting in episode three when Keeley comes to Rebecca's office and she's like 'I'm not scared of you anymore.' and they have this wonderful conversation. I remember watching the dailies and there are these great Rebecca reactions of being tickled by this other woman. A lot of shows would pit them against one another." – Melissa MccCoy
Song Choices
When doing the music for a show, something that you always have to consider is song choice. Due to copyright, the team cannot just use whatever songs they want to — they have to request a license to use them. No matter how much you want a song for a certain scene, there is no guarantee you will get the rights to it.
Tony Von Pervieux, the music supervisor, talks about how this is a lot easier for them going forward with Ted Lasso season two, because they are now an established show. But they did have some pullbacks in the first season. One instance that comes to mind is in episode seven, the karaoke episode. These songs were all scripted and were exactly what Jason wanted, so Tony tried his hardest to get them. There was an issue at first with Let It Go, as Disney did not want to give them the rights, but eventually they decided to allow them to use it. When submitting requests for songs, it is important to show the surrounding moments in the script, and let them know the song will not be butchered in any way.
No People In The Stands
Probably the most impressive part of this show is that there are no actual people in the stands when the team plays games. Anyone watching would have no clue, because of just how great it looks on screen. Kip Kroger, Post Producer, was shocked when he found out they couldn't shoot as they planned, so he called up Lawson Deming, the VFX Supervisor, and told him what they needed to accomplish.
What might seem like an impossible task to most, is something Lawson and his team were able to accomplish in not a whole lot of time. The VFX team built a virtual stadium, all of the fan interaction, and had it all done in enough time so that the Sound team could fill in all the sounds.
About Ted Lasso
Small-time football coach Ted Lasso is hired to coach a professional soccer team in England, despite having no experience coaching soccer.
Watch Ted Lasso Season 1 on Apple TV+ now.
Ted Lasso Season 2 comes July 23.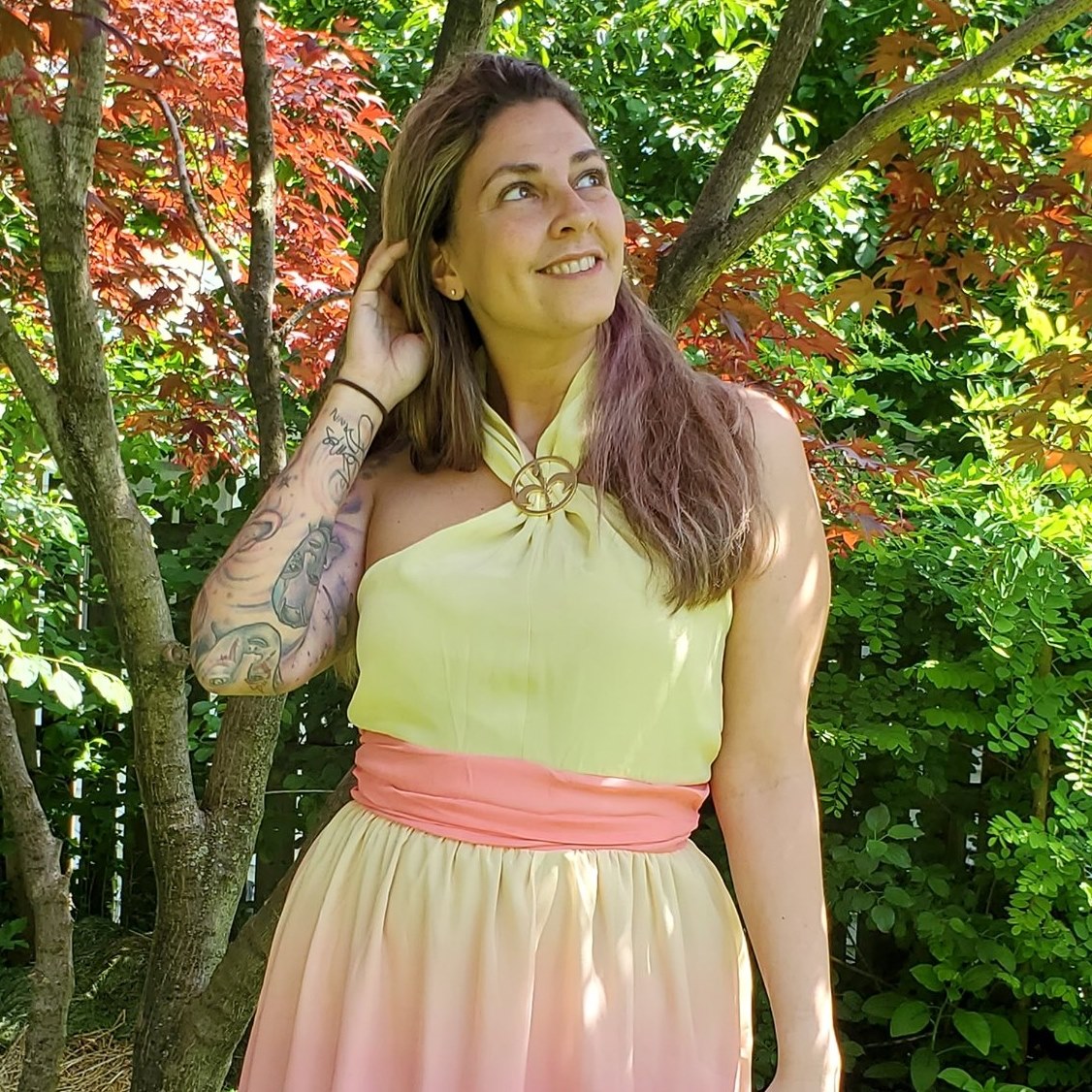 Tessa Smith is a Rotten Tomatoes Tomatometer-approved Film and TV Critic. She is also a Freelance Writer. Tessa has been in the Entertainment writing business for almost ten years and is a member of several Critics Associations including the Hollywood Critics Association and the Greater Western New York Film Critics Association.