Goose the Cat is one of the standouts from Captain Marvel! How can you not love her? Not only is she super adorable – she has a bit of a secret. I am going to show you how to make a DIY Goose the Cat Puppet out of a paper bag and some construction paper. We are even going to put a Flerken touch on her!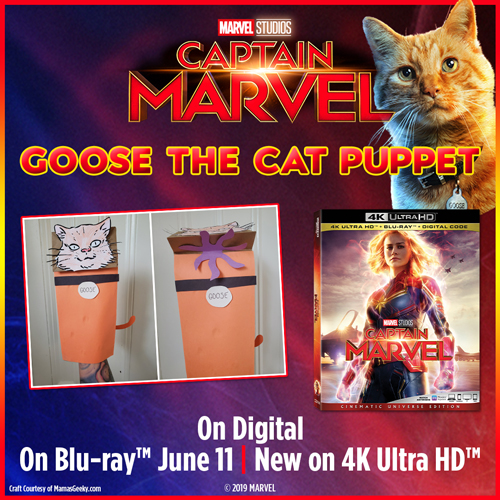 Supplies
Paper Bag
Printable Goose the Cat Head
construction paper (orange, black, white, and purple)
crayons or colored pencils
black fine point marker
glue stick
scissors
How to Make Your Goose the Cat Paper Bag Puppet
STEP ONE: Print out the Goose the Cat head printable and color with crayons or colored pencils. Once done, cut it out.
STEP TWO: Trace your paper bag on orange construction paper and cut it out. Glue this on your paper bag as Goose's body. Be sure to also cut out a tail for Goose, and glue to the back of the bag.
STEP THREE: To make Goose's collar, cut a long rectangle shape from the black construction paper, and a small circle from the white paper. Neatly write GOOSE on the circle with a black marker and glue to the paper bag body.
STEP FOUR: Cut out Flerken tentacles from the purple construction paper. These should be small enough to hide under the flap of the paper bag. They can be cut out separately if preferred – but it is easier to cut out one larger "wavy starfish" shape. Glue this under the paper bag flap.
And there you have it! A fun Goose the Cat puppet! When you want her to unleash her Flerken side, simply open up your hand to open her mouth!
About Captain Marvel
Captain Marvel is an extraterrestrial Kree warrior who finds herself caught in the middle of an intergalactic battle between her people and the Skrulls. Living on Earth in 1995, she keeps having recurring memories of another life as U.S. Air Force pilot Carol Danvers. With help from Nick Fury, Captain Marvel tries to uncover the secrets of her past while harnessing her special superpowers to end the war with the evil Skrulls.
Available on digital May 28
On 4K Ultra HS, Blu-ray, & DVD June 11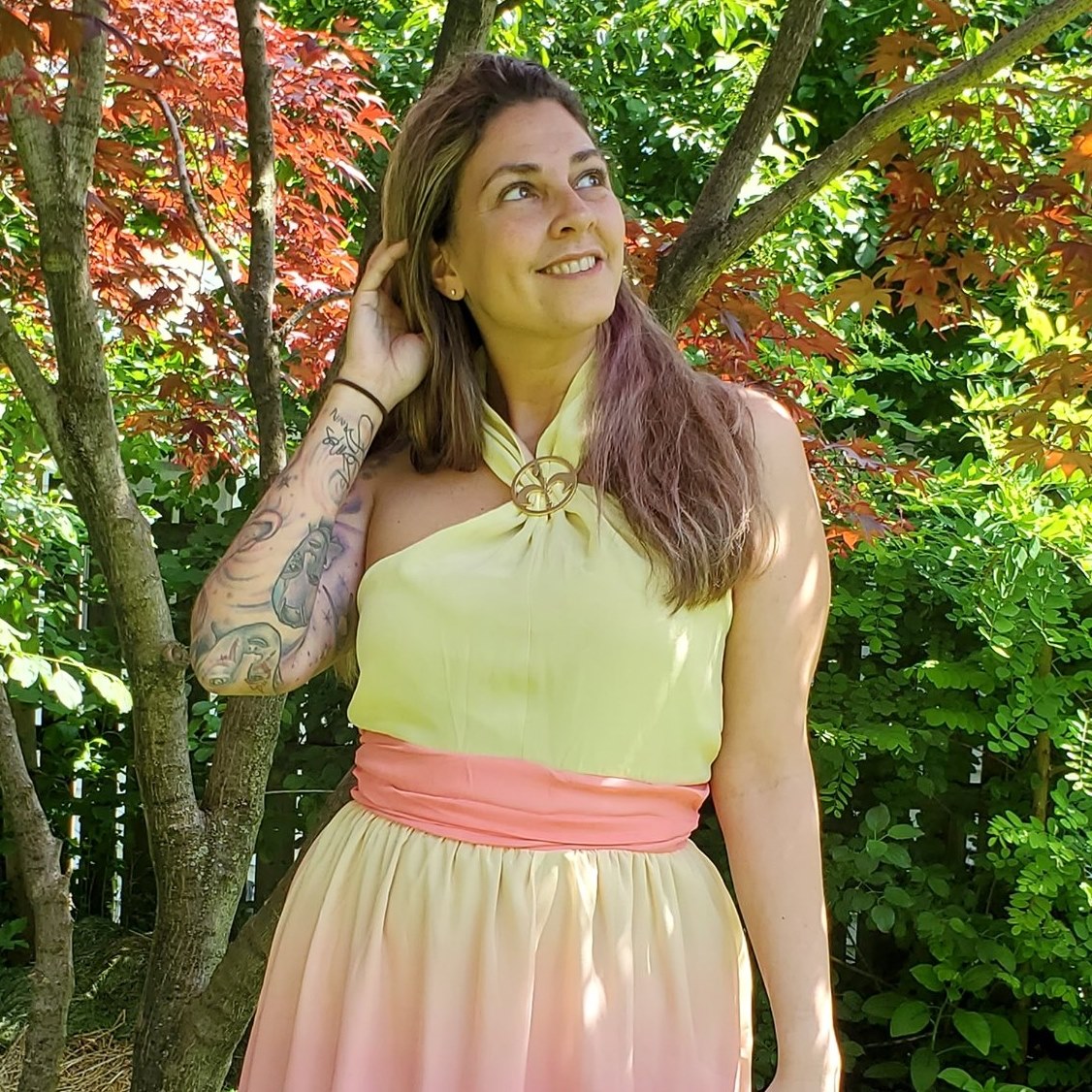 Tessa Smith is a Rotten Tomatoes Tomatometer-approved Film and TV Critic. She is also a Freelance Writer. Tessa has been in the Entertainment writing business for almost ten years and is a member of several Critics Associations including the Critics Choice Association, Hollywood Critics Association, and the Greater Western New York Film Critics Association.