This might come as a total shock to you, but I am a massive Disney and Disney/Pixar fan. Oh wait, no it probably doesn't because if you know anything about me, that is likely what you know. Last night we got the teaser trailer for Disney Pixar's Onward, and I must say, I am pretty excited.
I have been looking forward to seeing more from this movie because two of my favorite Avengers are in it! Not really, but Chris Pratt (Star-Lord) and Tom Holland (Spider-Man) voice brothers in the film and you KNOW I am here for it.
When the poster was released, I was really excited – and then we were told we were getting a trailer during the NBA finals. I went to sleep but kept my phone on sound, waiting for the alert that it dropped. As soon as it did, I jumped up to do a reaction video.
My Reaction
In case you couldn't tell in this video, I was totally still half asleep – but also SUPER excited. I couldn't wait to hear Chris and Tom's characters talk. This was just a teaser and it already had me cracking up in several different spots.
The cash for gems sign spinning is hilarious! And I love that they have an unruly dragon for a pet. I am really excited to see more, because it looks like this movie really is going to be centered around Chris and Tom! They are going on some kind of journey, and I cannot wait to follow their travels.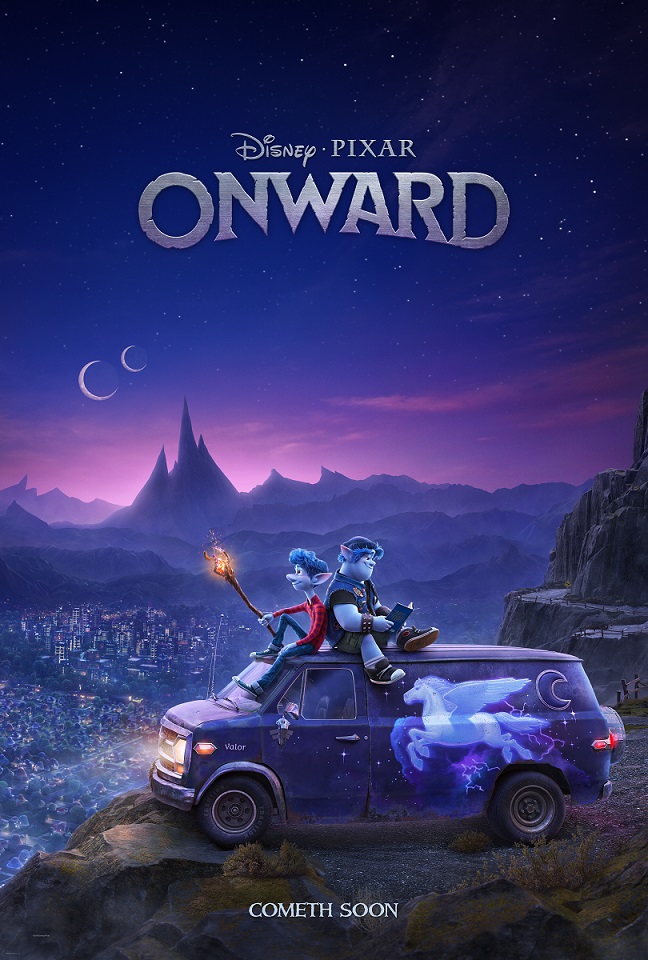 About Onward
Set in a suburban fantasy world, Disney and Pixar's "Onward" introduces two teenage elf brothers who embark on an extraordinary quest to discover if there is still a little magic left out there.
Pixar Animation Studios' all-new original feature film is directed by Dan Scanlon and produced by Kori Rae – the team behind "Monsters University." "Onward" releases in theaters on March 6, 2020.
Facebook: http://facebook.com/pixaronward/
Twitter: https://twitter.com/pixaronward
Instagram: https://www.instagram.com/pixaronward/
#PixarOnward
Speaking of Pixar, did you know I am attending the Toy Story 4 press junket next week (June 6 to 8)?! Be sure to follow along with all the fun on my twitter and Instagram accounts!