My family and I LOVE cheesecake, but it isn't exactly the healthiest dessert. My husband however, is an AMAZING baker. Seriously, all of his desserts have my drooling. So he decided to play around with the ingredients and create a healthier version of one of our favorite desserts!
This cheesecake recipe is easy to make too. Any one who has made a cheesecake before knows that it can take some time. But trust me, this is so worth it.
Check out more of my favorite recipes.
Ingredients:
5 low fat cinnamon graham crackers
1 Tablespoon unsalted butter
1 Tablespoon water
1 8 ounce neufchatel (softened)
1 8 ounce low fat cream cheese (softened)
3/4 cup white granulated sugar
1/2 cup low fat sour cream
1 large whole egg
2 egg whites
1 Tablespoon flour
1/2 teaspoon vanilla extract
Directions:
Preheat oven to 350F.
Pulse graham crackers in food processor until broken into large chunks.
Melt butter and add in with graham crackers and water and pulse until desired crumb size and equally coated.
Spray springforms or muffin tins with cooking spray. Press crumbles into bottom of pans or tins.
Bake for 10 minutes to set crust for springforms or 5 minutes for muffin tins.
Preheat oven to 450F.
Mix neufchatel and cream cheese on medium speed in mixer while adding in sugar. Beat with flat beater for about 5 minutes until smooth.
Add sour cream and beat on low until blended.
In a separate bowl whisk egg whites until airy bubbles form.
While mixing on medium speed add whites, whole egg, flour, and vanilla. Mix for about 2-3 minutes until mixture is fluffy.
Pour mixture over crusts.
Fill pans or tins about 3/4 full (Cake may raise and then lower during baking and cooling process).
For springforms:
Wrap pans in tin foil.
Fill a roasting pan with 1/2 inch hot water (near boiling).
Place springforms in roasting pan. Bake for 10 minutes at 450F. Then lower temperature to 250F and bake for an additional 30 minutes.
Lightly shake pans, edges should be firm and center should be slightly jiggly (if edges are not yet firm continue for an additional 10 minutes).
Turn oven off and leave door closed.
Let cakes sit in oven for 45 minutes until center is firm.
Remove from oven and place in refrigerator for 4 hours to cool fully before removing from pans.
For muffin tins:
Bake for 5 minutes at 450F. Then lower temperature to 250F and bake for 15 minutes.
Lightly shake pans, if center is firm remove from oven.
If not yet set continue to bake for another 5-10 minutes until firm throughout.
Remove from oven and place in refrigerator to cool fully before removing from tins.
Cinnamon Apple topping

Stir in 1/8 teaspoon cinnamon into each mixture before pouring into pan.
For topping peel and slice 2 apples.
In a pot mix 1/4 cup sugar with 4 tablespoons water.
Cook on medium high stirring constantly with heat proof spatula until caramel starts to form. Add in apples and 1/4 cup 100% apple juice.
Bring mixture to a boil and reduce to simmer, cook until apples are desired tenderness.
In small bowl mix 1 Tablespoon corn starch and 1 Tablespoon cold water until smooth.
Add corn starch mixture to apple mixture and boil for 1 minute while constantly stirring.
Remove from heat and continue to stir until topping firms up.
Add topping to cinnamon flavored cheese cakes.
ENJOY!
Strawberry topping

Wash and remove stems from a pint of strawberries.
Cut into half or quarters. Cut a few strawberries into small bits.
Add 1/3 cup white granulated sugar, strawberries, and 1 teaspoon vanilla extract into pot and cook for 15 minutes on medium-high stirring frequently. Mixture will juice after a few minutes and then turn into a syrup.
Add topping to cheese cakes.
ENJOY!
Makes 4 mini springform pan cakes (4-4.5″ pans) or 24 muffin size or combination of both.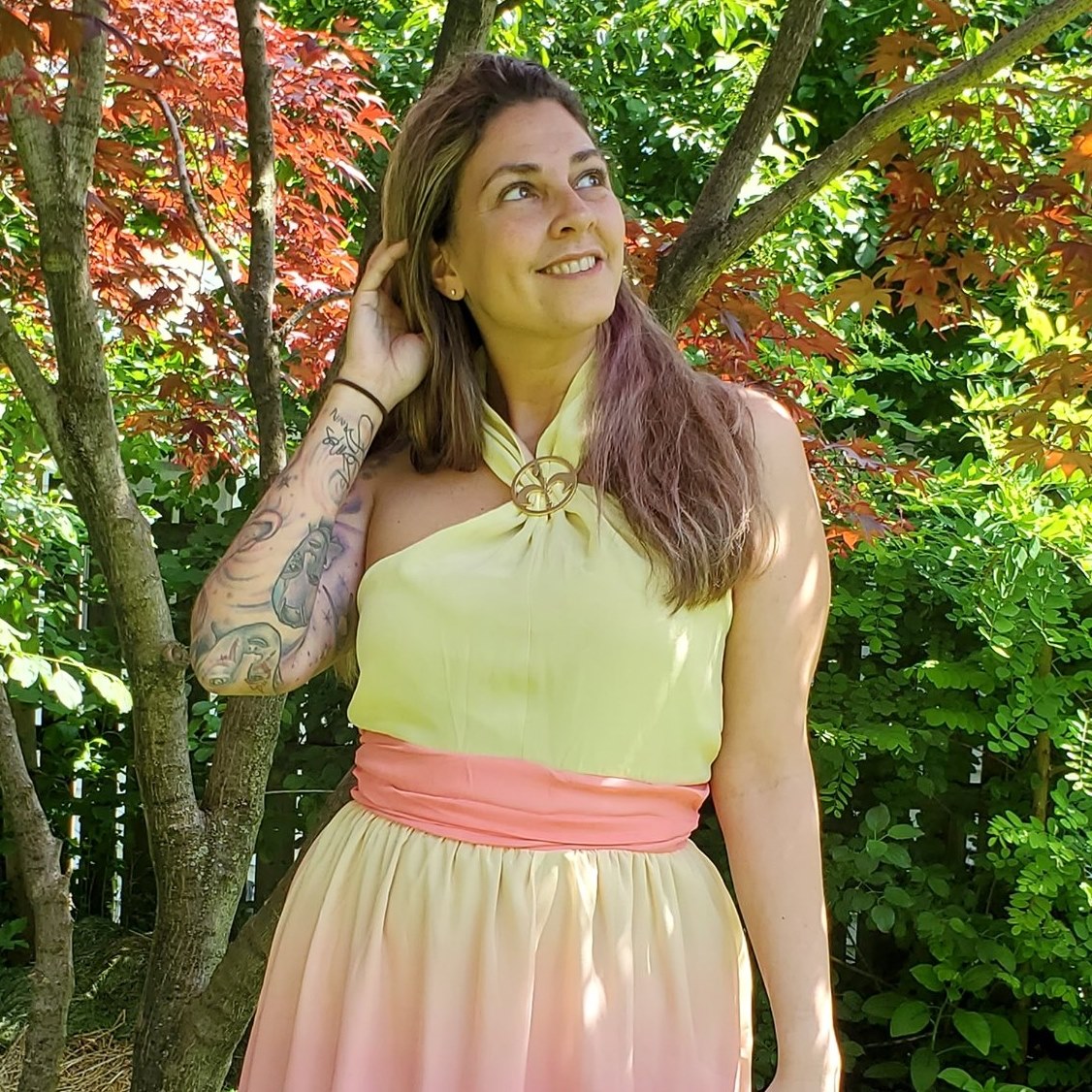 Tessa Smith is a Rotten Tomatoes Tomatometer-approved Film and TV Critic. She is also a Freelance Writer. Tessa has been in the Entertainment writing business for almost ten years and is a member of several Critics Associations including the Hollywood Critics Association and the Greater Western New York Film Critics Association.