Doctor Strange in the Multiverse of Madness is Marvel's first attempt at horror – and they pull it off. It's a horror movie, but still a superhero movie.
As soon as Marvel said that Doctor Strange in the Multiverse of Madness was going to be a horror movie, fans everywhere got excited, but nervous. Once Sam Raimi took the help as Director, it felt like this is something they could truly pull off. Raimi is a horror genius after all. He also isn't new to the superhero world having directed a Spider-Man trilogy that has stood the test of time. While the movie isn't perfect, it is a ton of fun, and Raimi put his stamp all over it.
Those who know Sam Raimi's style, will see it written all over this film. The cinematography choices along with the tension and intensity scream Raimi. Think Evil Dead, not Spider-Man, however, when it comes to the direction he went with this film. The horror aspects are so very heavily there. This isn't a terrifying movie, by any means. But it is a fun movie with jump scares, moments that will chill you to the bone, and some incredible visuals.
Scarlet Witch has always been one of the most powerful characters in Marvel Comics. WandaVision allowed MCU fans to start to see this side of her, but Multiverse of Madness truly delivers it. She is willing to do anything to get what she wants, and she is going to hold nothing back. There are some pretty incredible fight scenes that include her where it shows just how far she is willing to go — and how it easy it is for her to do it.
Wanda Maximoff fans will be happy to know that her character arc in this movie, and throughout the whole time we have seen her, is extremely believable in this film. She is coming out of WandaVision broken, but also very confident in herself and what she can do. Elizabeth Olsen has always been an unmistakable presence on screen, but she somehow takes this character to a whole new level in Multiverse of Madness. One that almost feels impossible. Her name may not be in the title, but this is very much her movie.
That isn't to say that Doctor Strange falls to the side in this story, because he doesn't. He is still very much a main character, and a star of his film. Benedict Cumberbatch is able to play with this role a bit more, since he portrays several different versions of him (as seen in the trailers). His journey throughout this film pushes his character arc forward. It is lovely to see how the events of this film impact him, and he comes out the other end better off for it.
Doctor Strange in the Multiverse of Madness is the MCU introduction for America Chavez, who is wonderfully played by Xochitl Gomez. This version of the character is a little bit younger than her comic book counterpart, which allows Marvel to get to play with her a little bit more and make some changes to her. In the comics she is a lot more confident with her powers than she is in this film. Hardcore fans might be upset by this but seeing as it is very likely that she is sticking around the in MCU, they might see the version of her they know and love soon enough.
One small issue with her is that Marvel confirmed they would address her LGBTQ+ status. However, this was done by a rainbow flag on her jacket — and that is pretty much it. Doesn't really feel like addressing it — not completely. Combining this with a small note about her parents, doesn't really cut it either.
With the multiverse now a part of the MCU, the door is left open for franchises to cross paths, and for cameos to be a part of films. There has been a lot of speculation of those characters that might appear in Doctor Strange in the Multiverse of Madness and while yes, there certainly are some, they don't overshadow the movie. They all perfectly fit into the story where they are placed. They do not feel forced at all. Marvel has truly found a way to make them not feel like fan service at all, but rather an important part of the plot.
As for the VFX, there are times it is simply breathtaking, and others where it fails to impress. During the fast moving battles is where it sometimes falters, but overall it remains pretty on point. Very rarely is there such a big, massive, movie where something doesn't look off. About ninety percent of the visuals work in Doctor Strange in the Multiverse of Madness, so the other ten percent can be forgiven.
The script can definitely get cheesy at times, but it always remains fun, which is why this movie works so well. Cheese isn't new to Marvel properties. Sometimes it works, sometimes it doesn't. With Doctor Strange in the Multiverse of Madness, the cheese adds to the fun of it all. Marvel humor is there, but not nearly as much as it is in some movies.
There are two end credit scenes. In true Marvel fashion there is an important one, and one the is silly but still worth watching (especially if you need a good laugh). Hard core Marvel Comics fans will be thrilled with the "important" one. It is shocking and sets up for some amazing things to come.
Doctor Strange in the Multiverse of Madness is a horror movie, but it is still a superhero movie. With phenomenal acting, a great story, jump scares, intense moments, surprising cameos, emotional moments, and a cliffhanger ending — what more could fans ask for?
Finally, the true power of the Scarlet Witch is unleashed upon the MCU — and Elizabeth Olsen absolutely crushes every scene. There are horror elements, but this still remains a superhero movie. Thankfully, the cameos don't overshadow the story.
Rating: 4 out of 5
About Doctor Strange in the Multiverse of Madness
In Marvel Studios' "Doctor Strange in the Multiverse of Madness," the MCU unlocks the Multiverse and pushes its boundaries further than ever before. Journey into the unknown with Doctor Strange, who, with the help of mystical allies both old and new, traverses the mind-bending anddangerous alternate realities of the Multiverse to confront a mysteriousnew adversary.
"Doctor Strange in the Multiverse of Madness" stars Benedict Cumberbatch, Chiwetel Ejiofor, Elizabeth Olsen, Benedict Wong, Xochitl Gomez, with Michael Stühlbarg, and Rachel McAdams.
The film is directed by Sam Raimi, and Kevin Feige is the producer. Louis D'Esposito, Victoria Alonso, Eric Hauserman Carroll and Jamie Christopher serve as executive producers. The screenplay was written by Michael Waldron.
"Doctor Strange in the Multiverse of Madness" is in theaters now!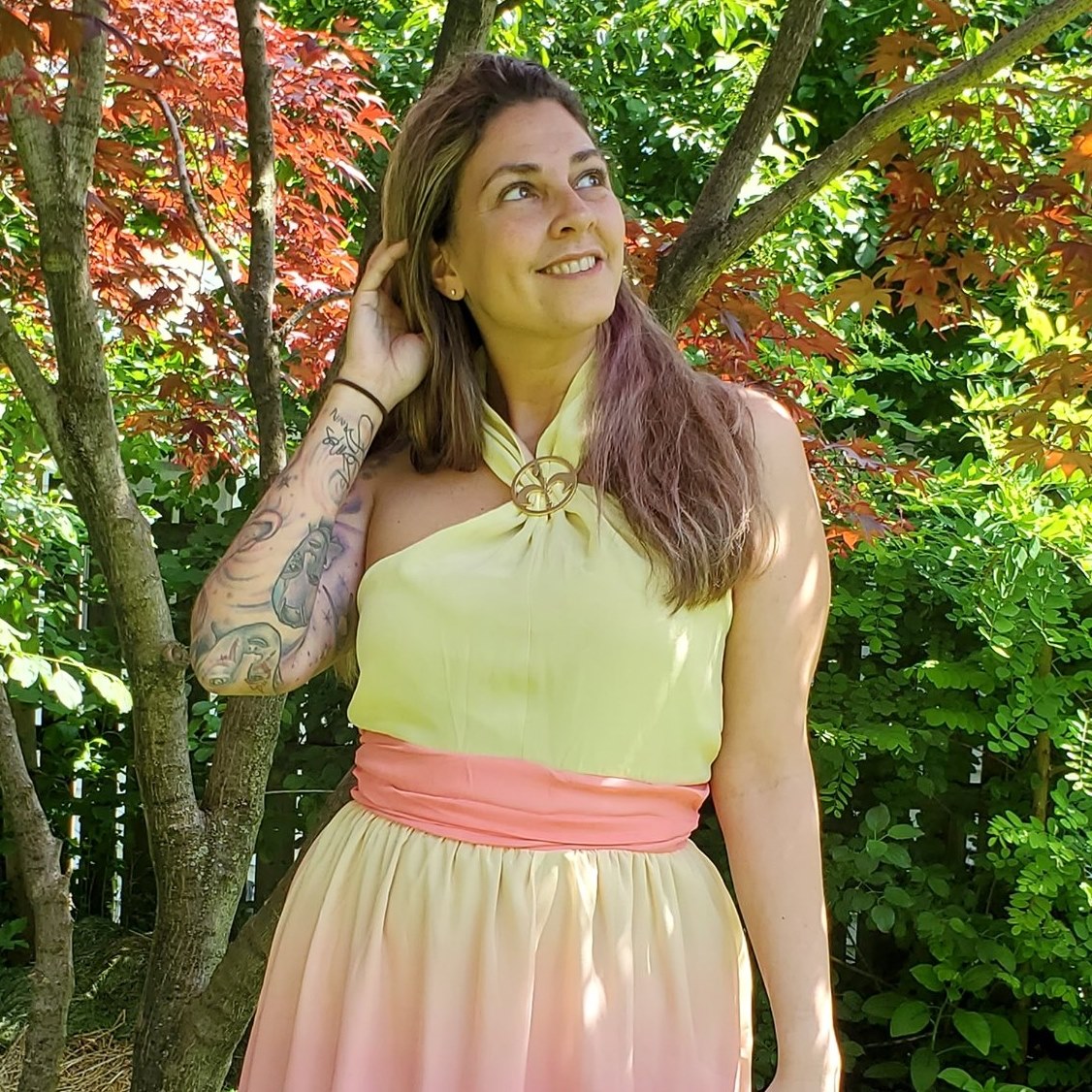 Tessa Smith is a Rotten Tomatoes Tomatometer-approved Film and TV Critic. She is also a Freelance Writer. Tessa has been in the Entertainment writing business for almost ten years and is a member of several Critics Associations including the Critics Choice Association, Hollywood Critics Association, and the Greater Western New York Film Critics Association.