In Marvel Comics Clint Barton marries Bobbi Morse, AKA Mockingbird, and the Hawkeye series just hinted Laura Barton could be undercover.
Warning: Spoilers for Marvel's Hawkeye Season 1 Episode 4 Ahead
In the most recent episode of Marvel's Hawkeye, a potential big bomb has been dropped — and fans are now thinking that Clint's wife from the comic books, Bobbi Morse AKA Mockingbird, has been hiding in the MCU all along. Clint Barton's Marvel Cinematic Universe wife, Laura (who is played by the talented Linda Cardellini), might just have a big secret. Sure, she has always helped Clint out, but in the Hawkeye series in particular she has been invaluable. She's looking up his foes, tracking down items for him, and yes — making sure that Rolex doesn't fall into the wrong hands. But why is she so invested? Perhaps because she is trying to keep her identity a secret.
There are several points made in episode 4 of Disney+'s Hawkeye, which is titled "Partners, Am I Right", that are making fans think this has to be the case. Not only has Laura been exceptionally helpful throughout the series (which could just be because she is a good wife), she speaks another language in this episode while on the phone with Clint. This can be brushed off as trying to protect the kids from hearing what is going on, but it could also be a hint that she is a lot more than she has seemed.
Fans are starting to realize that they have never seen her leave the family farm. She could have gone with Clint and the kids to New York City, but opted not to. Is this because the Bartons did not want to take the risk of her being identified, and hence blowing their cover?
Is That Laura Barton's Watch?
Speaking of blowing their cover, Clint specifically mentions this when talking to Kate Bishop about the Rolex they are hunting down. Laura was able to track it down pretty easily, saying she activated the transmitter to find where it was. So how did she have such easy access to that transmitter? Is it because the watch it hers?
Clint gets into further detail with Kate, explaining that the watch belongs to someone he used to work with, who is now undercover and retired from the business. That person can be connected to the watch, and it could blow their cover if it falls into the wrong hands. It certainly makes sense that he would want to save his wife from being exposed as Mockingbird, and putting their family in even more danger in the process.
Should Linda Cardellini be revealed to be a hero herself, fans could get to see her in action in one of the final two episodes of Hawkeye — especially if someone like Echo or Kingpin are coming after her family. During the Hawkeye press junket Jeremy Renner stated that anyone who crosses a Papa Bear OR MAMA BEAR and their family, will go down. Was this his way of hinting that Laura Barton is a superhero as well?
S.H.I.E.L.D. had a Mockingbird division, much like Russia had a Black Widow program, which is how Agent Bobbi Morse ended up taking on that code name. It stands to reason that even if it is not Linda's character, Bobbi Morse could be entering this storyline. How cool would it be if it was Laura all along, though?
In Marvel Comics Mockingbird has ties to S.H.I.E.L.D. as Agent 19, New Avengers, and West Coast Avengers. While she will likely stay in retirement after this series ends, it would be fun to see her pop up now and then in future MCU project. Kate Bishop runs the West Coast Avengers, which is a widely speculated team that will be coming to the MCU, along with Young Avengers.
One thing is for sure, if Laura Barton is in fact Mockingbird, she could certainly give some tips to the newest generation of Avengers.
About Hawkeye
"This holiday season, the best gifts come with a bow."
Marvel Studios' "Hawkeye" is an original new series set in post-blip New York City where former Avenger Clint Barton aka Hawkeye (Jeremy Renner) has a seemingly simple mission: get back to his family for Christmas. But when a threat from his past shows up, Hawkeye reluctantly teams up with Kate Bishop (Hailee Steinfeld), a 22-year-old skilled archer and his biggest fan, to unravel a criminal conspiracy.
The series also features Vera Farmiga, Fra Fee, Tony Dalton, Zahn McClarnon, Brian d'Arcy James and newcomer Alaqua Cox as Maya Lopez. Helmed by Rhys Thomas and directing duo Bert and Bertie.
Hawkeye is streaming now on Disney+.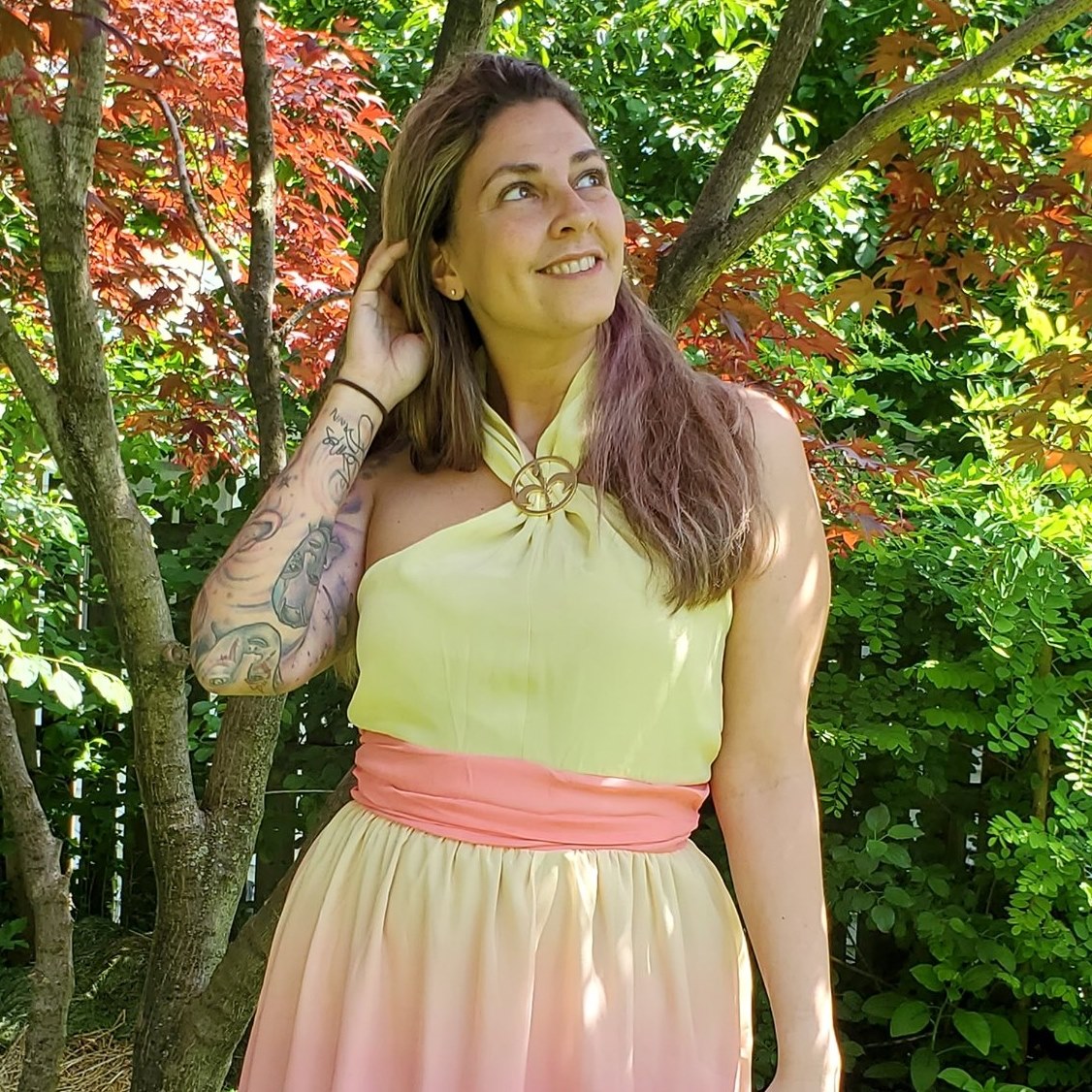 Tessa Smith is a Rotten Tomatoes Tomatometer-approved Film and TV Critic. She is also a Freelance Writer. Tessa has been in the Entertainment writing business for almost ten years and is a member of several Critics Associations including the Hollywood Critics Association and the Greater Western New York Film Critics Association.