Marvel's Hawkeye is the most MCU like Disney+ Marvel show, and it is clear the cast and creators poured their heart and soul into it — here are fun facts learned during the press day.
Fans of Marvel's Hawkeye will be very happy to know that a lot about this show was revealed during the global press conference. Marvel President Kevin Feige was in attendance so of course a lot of answers were kept short and sweet, but there were still some hints at things that are to come. Watching the cast together made it clear that they have become very close, and are like a family, which is exciting for fans.
Participating Talent:
Jeremy Renner (Clint Barton)
Hailee Steinfeld (Kate Bishop)
Vera Farmiga (Eleanor Bishop)
Tony Dalton (Jack Duquesne)
Director Rhys Thomas
Producer Kevin Feige
Hawkeye Fun Facts From The Cast & Creators
During the end credit scene of Black Widow, Yelena was sent to kill Clint Barton by Madame Hydra, who told her he is the reason her sister is dead. It has also been officially announced that Florence Pugh will appear in the Hawkeye series.
When asked about Yelena, Jeremy Renner gave a very coy answer. He says that he is aware Yelena is after Clint, he hopes that gets settled, & that's all he can say.
Hailee Steinfeld didn't had to audition for the role of Kate Bishop. Kevin Feige explains that Marvel just sort of knew she would be great, and she is.
Speaking of Hailee, she claims that she didn't realize she wouldn't be shooting real arrows. This is something that, funny enough, never occurred to her until Jeremy Renner told her.
Jeremy Renner says being a dad is Clint Barton's superpower. It is the anchor, and the base, to all of his emotional steadfastness, actionability, and relatability. His fatherhood helps shape who he is, and is largely part of what gives him his morality.
When asked about finally bringing Lucky the Pizza Dog from Marvel Comics to the screen, Kevin Feige says that with Clint and Kate, you just had to bring him in. There is no question about it.
Hailee Steinfeld admits that playing Kate Bishop taught her a lot about herself. She says that it forced her to discover her inner confidence, determination, and discipline so that she could give this fan favorite character the justice she deserves.
The Marvel Cinematic Universe version of Clint Barton is a bit different from the Marvel comic book Matt Fraction run, but the Disney+ Hawkeye series is largely based off of this run. Because of that it was important to be true to the character of Kate Bishop, and the banter/bicker relationship that she has with Clint.
"One of my favorite scenes in all of our films is the scene with Clint and Wanda in Sokovia, when he basically says, you go out that door, you're an Avenger and motivates her to join the fight. That was the kernel of how we could connect our MCU incarnation of Clint Barton into the Matt Fraction storyline and the relationship with Kate Bishop." – Kevin Feige
One of the things that drew Vera Farmiga to her role as Eleanor Bishop in the Hawkeye series is that she is an archer in real life. She loves archery.
"My first job I played an archer with Heath Ledger in a series called Roar, where I had my bow and I had my 40-pound pull-weight arrow. I'm good at it, to be honest with you. So if I wasn't gonna be wielding that bow and arrow, I just wanted to be next to someone with 'true grit'. I have marveled at this young lady since that first movie." – Vera Farmiga
Vera Farmiga goes on to say that she also loves the delicate and complex maternal relationship with daughters. Raising a successful daughter is a a tricky thing, especially when the mom and daughter have different ideas of what successful means. She is very happy to be by Hailee Steinfeld's side as her mother in the Hawkeye series.
Tony Dalton's character Jack Duquesne has a thing for swords, and if you know his character in the comic books, then you know where this is potentially going. During the interview, Tony Dalton says that he actually took fencing back in the day, so he was already a little prepared for this role. Of course, with Kevin Feige there he didn't confess much more about the role his character will play in Hawkeye — and the potential supervillain we might see — but he did discuss the stunts.
"We did a whole bunch of stuff there with the stunts and everything. It was great. It was good, good fun." – Tony Dalton

About Hawkeye
"This holiday season, the best gifts come with a bow."
Marvel Studios' "Hawkeye" is an original new series set in post-blip New York City where former Avenger Clint Barton aka Hawkeye (Jeremy Renner) has a seemingly simple mission: get back to his family for Christmas. But when a threat from his past shows up, Hawkeye reluctantly teams up with Kate Bishop (Hailee Steinfeld), a 22-year-old skilled archer and his biggest fan, to unravel a criminal conspiracy.
The series also features Vera Farmiga, Fra Fee, Tony Dalton, Zahn McClarnon, Brian d'Arcy James and newcomer Alaqua Cox as Maya Lopez. Helmed by Rhys Thomas and directing duo Bert and Bertie.
Hawkeye debuts exclusively on Disney+ on Nov. 24, 2021.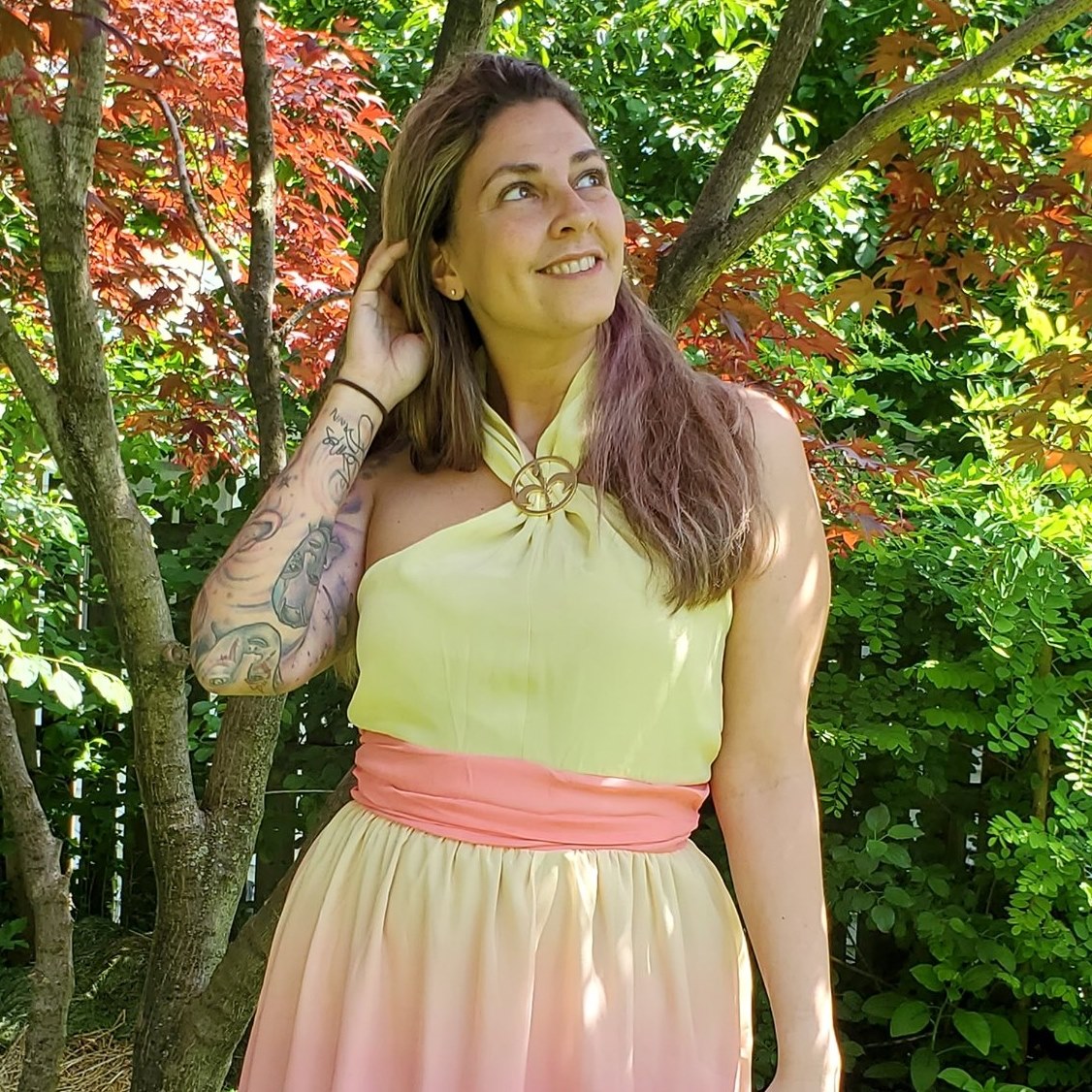 Tessa Smith is a Rotten Tomatoes Tomatometer-approved Film and TV Critic. She is also a Freelance Writer. Tessa has been in the Entertainment writing business for almost ten years and is a member of several Critics Associations including the Critics Choice Association, Hollywood Critics Association, and the Greater Western New York Film Critics Association.