Vacation Friends is a hilarious movie revolving around a wild vacation week – in this interview the cast shares their own vacation stories.
Vacation Friends is rated R for a reason. It is full of raunchy humor, wild antics, and drug and alcohol use — but also a hilarious adult comedy very reminiscent of The Hangover. The premise of this film is a couple's vacation gets a bit out of control when they meet another couple who walks on the wild side. Things get crazy and they do a lot of things they wouldn't normally do in the real world. Everyone has a vacation like that, right?
The Vacation Friends cast agrees that they have all been there before. While they were not all willing to share their craziest vacation stories during the press day, some of them were extremely open to the discussion.
Participating Talent:
John Cena
Lil Rel Howery
Yvonne Orji
Andrew Bachelor
Robert Wisdom
Director Clay Tarver
Craziest Vacation Stories
Lil Rel Howery went into the most detail when asked about his craziest vacation story. He explained that he was dating a girl and they were on vacation in Puerto Rico. She really wanted to go horseback riding and he did not. Well, they did, and his worst fear came true. The horse went a little crazy and threw him off.
What is funny about that though, is it has a tie in to Vacation Friends. In the movie he has to ride a horse, and he explained that they had to take horse classes to prepare for it. "I knew something was about to happen. I was like, I'm about to get tossed off this horse. So I braced myself so I wouldn't lose my glasses. But it's so funny, when you wear glasses and you get thrown off something — even though the impact wasn't that bad, your glasses are all over the place, and everybody's like, oh my god, are you okay? And I get up like, I'm all good. But I was hurt."
While John Cena did not share any of his own stories, he did say that if he met a real life Ron and Kyla he isn't sure how he would react. "They're fast and loose and they really enjoy the present and that's a very rare commodity. I don't know if I'd ride that wave. I don't know how far I'd go with them, but I certainly would enjoy their company."
Yvonne Orji also did not share an exact moment, but she could relate to her character in the film in a way. "I vacation solo often, and so I meet a lot of people. I actually enjoy meeting people. I like people. But it is that sense of, oh my gosh you're super cool, take my number — let's be on Marco Polo. And then after a week of being back home, you're just like, well that was… I'm good."
The biggest shock of the interview was when Robert Wisdom decided he was going to be completely open and share with everyone the craziest thing he has done on vacation. With a serious face he just said "Threesomes." He then continued on saying "I mean stuff happens. You know? And it depends on what you call crazy."
When asked to share his story Andrew Bachelor just chuckled and said he wasn't going to open up like Robert did. However, he did tell us that he loves traveling and he has met some crazy characters before. "I went to Aspen for New Year's. I spent New Year's by myself and it was an experience I met a lot crazy people. I just went with the flow. And they were doing some 'everything they touched turns to drugs' moments."
Be sure to check out all the wild and crazy things Ron, Kyla, Emily, and Marcus get up to in Vacation Friends, on Hulu August 27th!
About Vacation Friends
In this raw and raunchy comedy, straight-laced Marcus and Emily are befriended by wild, thrill-seeking partiers Ron and Kyla at a resort in Mexico. Living in the moment, the usually level-headed couple lets loose to enjoy a week of uninhibited fun and debauchery with their new "vacation friends." Months after their walk on the wild side, Marcus and Emily are horrified when Ron and Kyla show up uninvited at their wedding, creating chaos and proving that what happens on vacation, doesn't necessarily stay on vacation.
Vacation Friends is available on Hulu and Disney+/Star (International) now!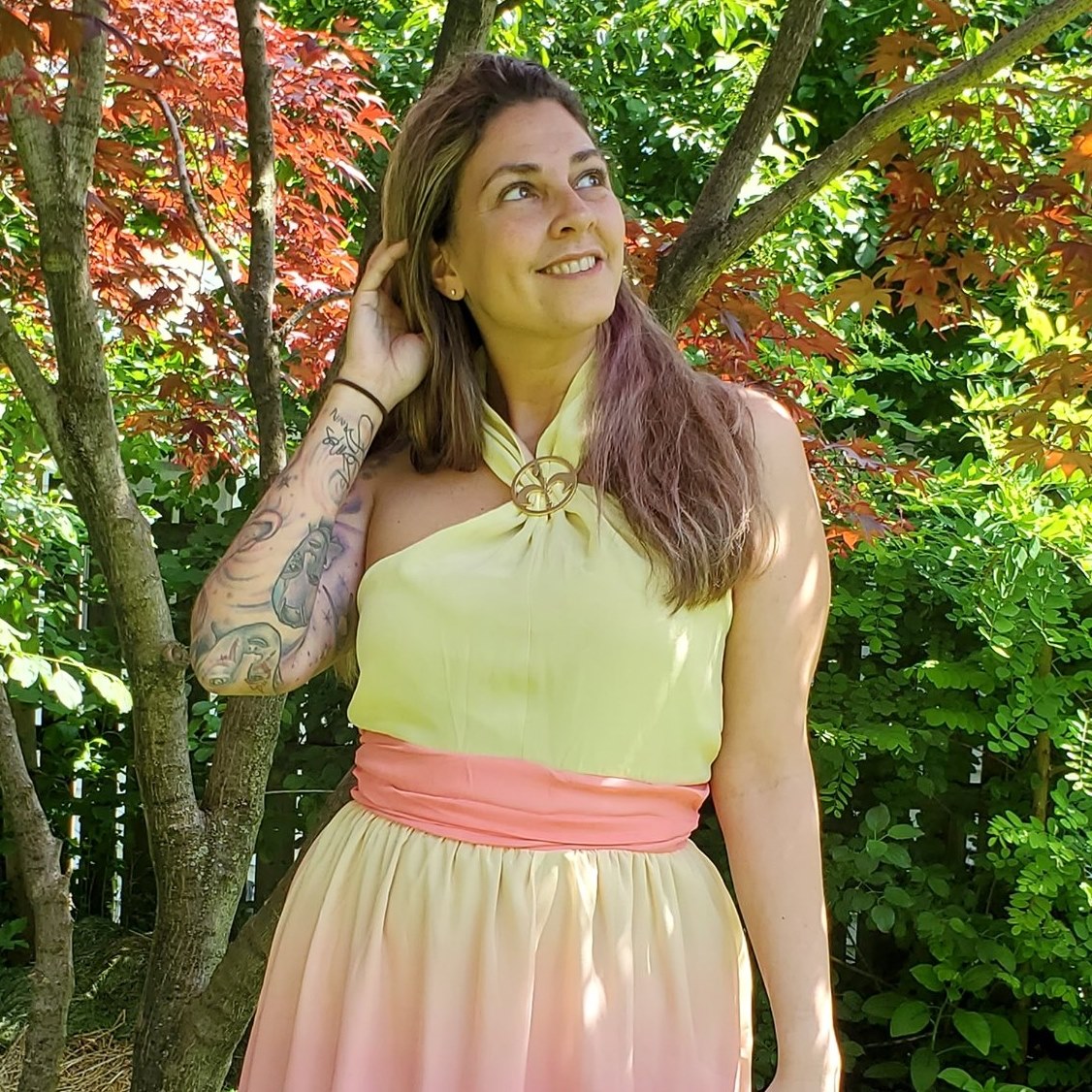 Tessa Smith is a Rotten Tomatoes Tomatometer-approved Film and TV Critic. She is also a Freelance Writer. Tessa has been in the Entertainment writing business for almost ten years and is a member of several Critics Associations including the Critics Choice Association, Hollywood Critics Association, and the Greater Western New York Film Critics Association.