Us Again is a beautiful story that gives takeaways of love and living in the moment — get the inside scoop in this creators interview.
Us Again is the first theatrical Disney short in 5 years. It has no dialogue, and is all told through dance and music. It appeared in theaters alongside Raya and the Last Dragon, and is now heading to Disney+ on June 4th. In order to celebrate this film, and learn more about it, a press day was held with the creators. They discussed the inspiration behind the story, and the music, the importance of including an interracial couple, and of course, Easter Eggs and hidden Mickeys!
Participating Talent:
Zach Parrish (Director)
Keone & Mari Madrid (Choreographers/Dancers)
Bradford Simonsen (Producer)
Pinar Toprak (Composer)
A lot of work and details went into Us Again, which is very clear just from watching it. Bradford Simonsen mentioned that there were about 33 sets, which is a lot for an animated short. When Art and Dot transform, they gain or lose sunspots and wrinkles, all while draped in wet clothes.
There is rain coming down from the sky, but also dripping off of the humans, and the walls of the buildings. Speaking of humans, there are around 1400 background dancers.
Easter Eggs
Director Zach Parrish explains that there are so many Easter Eggs, it is nearly impossible to count. He has a lot of favorites, many of which are inside of Art and Dot's apartment, including a photo of Hiro & Tadashi's grandparents. On their shelves is where a lot of the Easter Eggs are like Moana's boat, a stein that is Rapunzel's castle.
Of course Zach was excited to be able to reference Disneyland and Paradise Pier as well. As the short follows Art and Dot through town, there are also a lot of shops that are named after those that worked on the short. The bar where Art is dancing on the bench is Bradford and Sons after the producer, and Zach even has one named after him — Zatchery Furtinaure Store!
What Interested Keone & Mari Madrid
Of course, both Keone and Mari Madrid said they were THRILLED to be a part of this short, and that they keep pinching themselves as if it is not real. But when asked what drew them to be a part of it, besides working with Disney of course, they had so many nice to things.
One of the biggest things they loved is the respect they got from everyone right away. Keone said that walking into the meeting and seeing all the photos of Art and Dot and dance, hit on so many levels. Also the fact that it is a married interracial couple, and they are both kids of interracial couples.
Inspiration Behind The Music
There is no dialogue in Us Again, so the story is told directly through the music and dance. When Pinar is asked if she felt any pressure about that, she has a fantastic answer. She said she never really felt pressure, she just knew she needed to make sure it was right.
As soon as she started on, Zach told her he wanted the music to feel inspired by Funk and Soul, and she doesn't get to write that very often so she was very excited. Fantasia was a big inspiration when making it so that the dialogue told the story, right alongside the choreography.
Creating The Environments
Brad says that himself and Zach really challenged the rest of their team with Us Again, telling them if they could just storyboard, and then take pieces from other films and bring them in, can they do that. "We found ways to be efficient that allowed us that giant scope. We originally looked at a couple environments, and we have 33 in this movie." Brad goes on to say that the team really stepped it up, and created something incredibly impressive.
About Us Again
Us Again is a vibrant and original new theatrical animated short from director Zach Parrish that brings together dance, music, emotional storytelling and inspired animation. The film is Disney Animation's first new theatrical short since the 2016 release of "Inner Workings," which accompanied "Moana" on the big screen.
Us Again is now available on Disney+.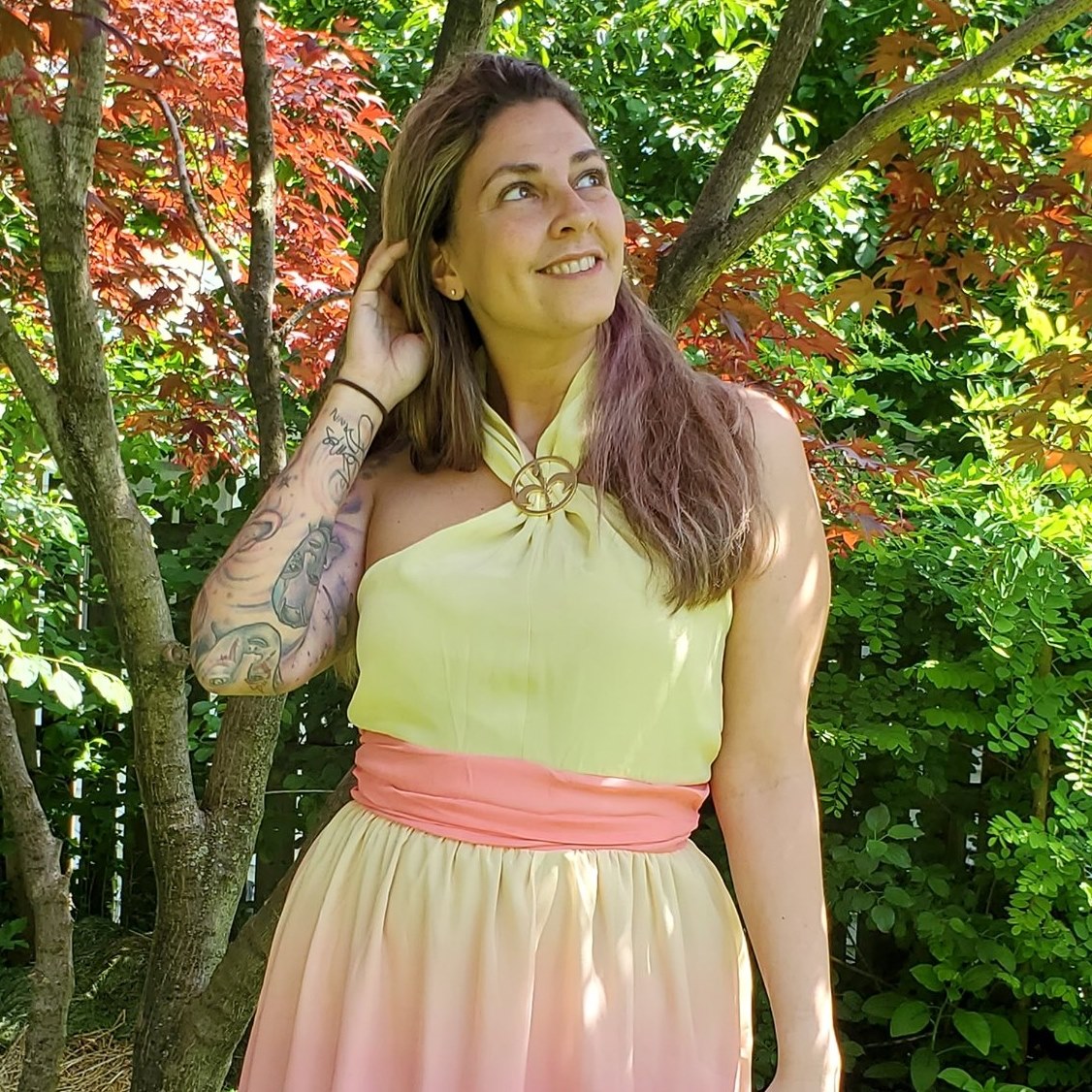 Tessa Smith is a Rotten Tomatoes Tomatometer-approved Film and TV Critic. She is also a Freelance Writer. Tessa has been in the Entertainment writing business for almost ten years and is a member of several Critics Associations including the Hollywood Critics Association and the Greater Western New York Film Critics Association.