Marvel's What If? is a Disney+ show that I am over the moon hyped for — and here are 5 comic books you should read before watching!
Marvel's What If? is coming soon to Disney+ and this is one of the new Marvel shows I have been really looking forward to. This show is going to be animated and will feature many of the voices of our favorite Marvel characters. I have always loved the What If? comic books because they bring new perspectives and stories to the Marvel Universe — even if just for one issue.
What If? Comic Books
While we don't know all of the What If? stories that this new Disney+ show is going to feature, we do know quite a few of them, thanks to the trailer. Here are five comic books that I think are must reads before watching Marvel's What If?
What If? Classic: The Complete Collection Vol. 1
The first twelve awe-inspiring issues of the most awesomely off beat series off all time – collected in one sense-staggering volume. Twelve titanic tales of triumph and tragedy in the mighty Marvel tradition! Spanning from: What if Spider-Man Joined the Fantastic Four? to: What if the Fantastic Four had Different Super-Powers? Daredevil's secret exposed? The identity of Thor passed down to another? A new Hulk? Multiple Spider-Men? Some of the ideas that shook Marvel's foundation got their start right in the realm of remote possibility overseen by the wondering Watcher! But can even Uatu believe his eyes when Jack "King" Kirby rewrites himself and his fellow legends as the Fantastic Four?
COLLECTING: WHAT IF? (1977) 1-12
Purchase here.
What If? Classic: The Complete Collection Vol. 4
More alternate-reality questions are answered in the final volume of the classic series that posed the timeless question: What If? Imagine a world where the Fantastic Four never gained their powers – or Stephen Strange never became Master of the Mystic Arts! Consider the fates of the Thing and the Beast if they continued to mutate – or Spider-Man, if Uncle Ben had lived! Picture Conan the Barbarian meeting Thor – or finding himself stranded in the 20th century for good! The Hulk goes berserk, Susan Richards dies in childbirth, Nova makes a life-changing decision and Galactus turns the Silver Surfer back into Norrin Radd! But what if Loki had found Mjolnir before his brother – and what if the Marvel Universe ceased to exist?! Plus, thought-provoking tales featuring Daredevil, the Sub-Mariner, the Avengers and more!
COLLECTING: WHAT IF? (1977) 36-47
Purchase here.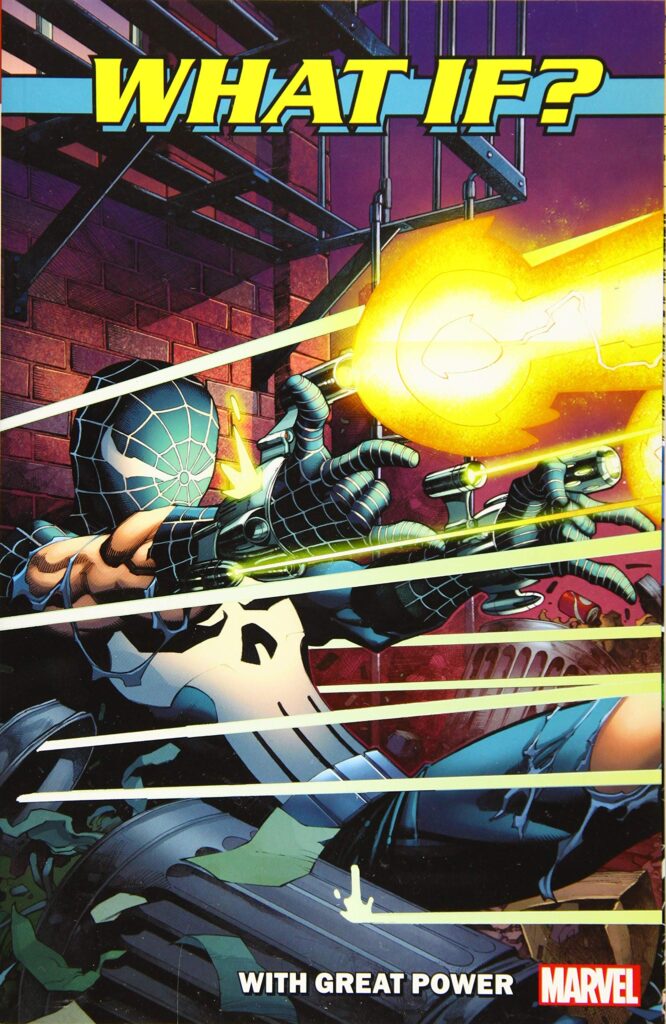 What If? With Great Power
Discover how some of your favorite stories would have unfolded and how the lives of fan-favorite characters would be inexorably altered if key moments in Marvel history have been changed! Featuring the answers to: What if Ilyana Rasputin doesn't join the X-MEN or NEW MUTANTS? What if Peter Parker wasn't the one bitten by the radioactive spider, but Flash Thompson was? What if Thor had been raised by Frost Giants? And more!
COLLECTING: WHAT IF? GHOST RIDER 1, WHAT IF? MAGIK 1, WHAT IF? SPIDER-MAN 1, WHAT IF? THE PUNISHER 1, WHAT IF? THOR 1, WHAT IF? X-MEN 1
Purchase here.
Marvel Zombies 2
The monster hit returns! Forty years have passed, and the undead former heroes have come back home after eating just about everything else in the universe. But does anything exist on the world they picked barren decades ago? And if there's life left, can our ghoulish group put their differences aside long enough to feast – or are they doomed to rip each other apart instead? That's right, True Believer: It's zombie vs. zombie in an all-out Civil War – and the fate of what's left of the human race hangs in the balance!
Collecting MARVEL ZOMBIES 2 #1-5.
Purchase here.
Marvel Zombies: The Complete Collection
The gory, horrifying breakout hit is back! On an Earth shockingly similar to the Marvel Universe's, an alien virus has mutated the world's greatest super heroes…into flesh-eating monsters! What happens when they run out of humans to eat? When the Ultimate Universe's young Reed Richards unknowingly makes contact with the Zombie-verse, he'll find out the hard way! Then: when the Silver Surfer arrives, the world-devourer Galactus is never far behind. But the Marvel Zombies might just be a match for his all-consuming hunger! Plus: the Marvel Universe's New Fantastic Four just crash-landed in the Zombie-verse! If they can't escape, they're going to be the next hors d'oeuvre for…Zombie Skrulls?
COLLECTING: Ultimate Fantastic Four 21-23, 30-32; Marvel Zombies 1-5; Marvel Zombies: Dead Days 1; Black Panther (2005) 28-30; material from Marvel Spotlight: Marvel Zombies
Purchase here.
Check out more of my Marvel Comics suggestions.
About Marvel's What If?
"What If…?" flips the script on the MCU, reimagining famous events from the films in unexpected ways. Coming to Disney+ in summer 2021, Marvel Studios' first animated series focuses on different heroes from the MCU, featuring a voice cast that includes a host of stars who reprise their roles. The series is directed by Bryan Andrews; Ashley Bradley is head writer.
Marvel's What If? comes to Disney+ in the Summer of 2021!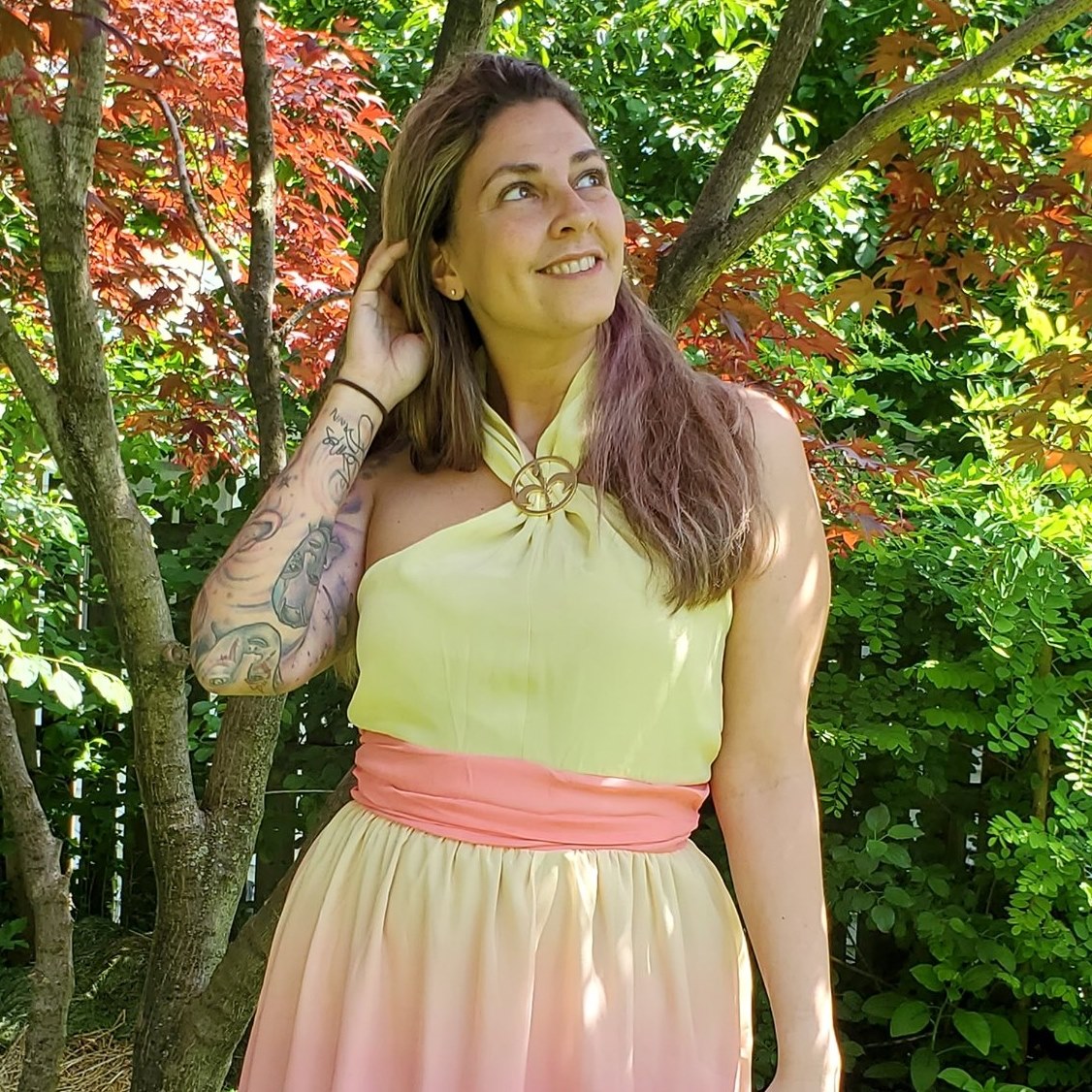 Tessa Smith is a Rotten Tomatoes Tomatometer-approved Film and TV Critic. She is also a Freelance Writer. Tessa has been in the Entertainment writing business for almost ten years and is a member of several Critics Associations including the Hollywood Critics Association and the Greater Western New York Film Critics Association.