The Trial Of The Chicago 7 is an extremely powerful film that is, unfortunately, still relevant to this day. It almost hits too close to home right now.
The Trial Of The Chicago 7 is one of the most powerful and moving movies I have ever seen. Now before watching this movie I knew a little bit about the Chicago 7, but nothing in depth. I knew they were a group of protestors who were arrested for supposedly inciting a riot with the police, but that was all.
After watching this movie, I plan to do a lot more research about what actually happened, because a lot of what I saw was just plain awful — and quite frankly, sometimes hard to watch. the way that the judge treats Bobby Seale specifically is absolutely disgusting. He is literally bound and gagged at one point. In the courtroom. In front of the jury and spectators. This entire scene was extremely cringy and I found myself looking away.
All that being said, I have to hand it to each and every one of the actors. They all had me believing their characters — whether that means I liked them or not. Joseph Gordon Levitt crushes it as Richard Schultz, Eddie Redmayne gives great depth to Tom Hayden, and Sasha Baron Cohen is flat out incredible as Abbie Hoffman. Honestly, Mark Rylance delivers one of my favorite performances as William Kunstler, one of the 7's lawyers. Many of his lines gave me chills.
Yahya Absul-Mateen II was the standout for me. I felt his pain and Bobby Seale. I was so angry for him. Hurt for him. And just disgusted for him. He is my favorite of the bunch, although really, everyone was fantastic. It wasn't easy to pick a favorite, but if I had to, it would be him.
The cinematography was fantastic as well. There are moments, often during the riots, that they flash to actual footage and it was incredible to watch. The similarities were mind boggling. What a great job production did on this film.
The Trial Of The Chicago 7 is based on a true story and that comes across well. I do not know the real story well enough to compare, but this movie made me want to. There are so many great lessons in this movie but what is really sad, is that they need to be taught still. We are going through very similar things in our country right now and I hate that this film is so relevant. You would think we would not need to protest anymore but unfortunately, that is not the case.
Check out the most powerful quotes from The Trial Of The Chicago 7.
Overall Thoughts
The Trial Of The Chicago 7 is a movie with an extremely powerful message that is shown time and time again. It points out racism, flaws in our government, and encourages people to stand up for what they believe in. This film made me very emotional, and by the end, I was crying. I think this is in part because of just how relevant it is today.
This country is dealing with protests almost on a daily basis right now. Some of those protests result in riots and let's be honest, they aren't all the protestors' fault. Unfortunately this country is also dealing with a lot of racism. Still. It is something that disgusts me. I just cannot fathom judging someone and treating them differently because of the color of their skin. it blows my mind that this is something we still have in this country. In this world.
I have to hand it to Aaron Sorkin who raises the bar when it comes to courtroom dramas. There is so much I love about The Trial Of The Chicago 7. It got in my head, it got under my skin, and it is something I will recommend to everyone and anyone who will listen. As a protestor myself it did two things. First of all, it showed me that I need to continue to stand up for what I believe is right, no matter what. But it also showed me that perhaps we still have a long way to go.
I did not expect The Trial Of The Chicago 7 to hit me so hard in the feels, but it did. Sure I expected to get teary here and there but by the end, I was full on crying. This is way too relevant right now, and I hate that. I really do. This film is a fantastic watch, but keep in mind, there are a lot of hard scenes to sit through. However, the ending is the best payoff anyone could have asked for. Hopefully this movie will make some people think twice about the way they act. After all, "The whole world is watching."
About The Trial Of The Chicago 7
The film is based on the infamous 1969 trial of seven defendants charged by the federal government with conspiracy and more, arising from the countercultural protests in Chicago at the 1968 Democratic National Convention. The trial transfixed the nation and sparked a conversation about mayhem intended to undermine the U.S. government.
The Trial Of The Chicago 7 hits Netflix on October 16th!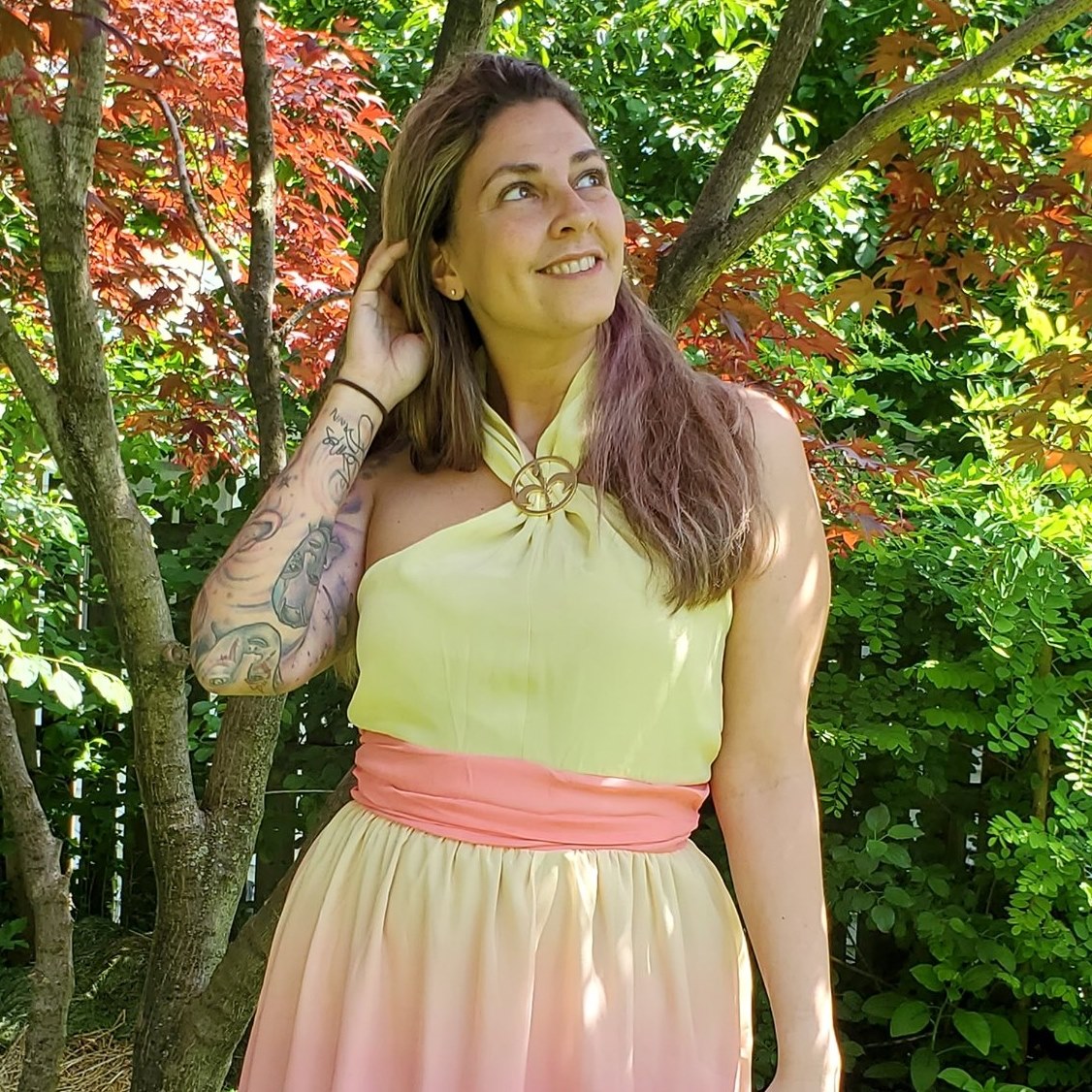 Tessa Smith is a Rotten Tomatoes Tomatometer-approved Film and TV Critic. She is also a Freelance Writer. Tessa has been in the Entertainment writing business for almost ten years and is a member of several Critics Associations including the Hollywood Critics Association and the Greater Western New York Film Critics Association.