2020 looks to be a decent year for movies. There are a lot that look pretty amazing — but some I can already tell are going to fall flat on their faces. Here are my 10 most anticipated 2020 movies, and 5 I really couldn't care less about.
As 2019 comes to a close, I started thinking about the movies in 2020 that I am looking forward to seeing. Some of them, we haven't seen much of, so it really is hard to say I am hyped for them. Sure, the concept might seem amazing, but with only a small teaser trailer, or absolutely nothing, to go off of, it is hard to truly be excited.
10 Most Anticipated 2020 Movies
Wonder Woman 1984
It might surprise some of you to know that I am most looking forward to Wonder Woman 1984 when it comes to 2020 movies, but I am. This looks phenomenal. I kind of like the humor aspect they added in, and my brain is going crazy with theories on how Steve Trevor comes back. Plus, Gal Gadot has proven time and time again just how amazing she is as Wonder Woman.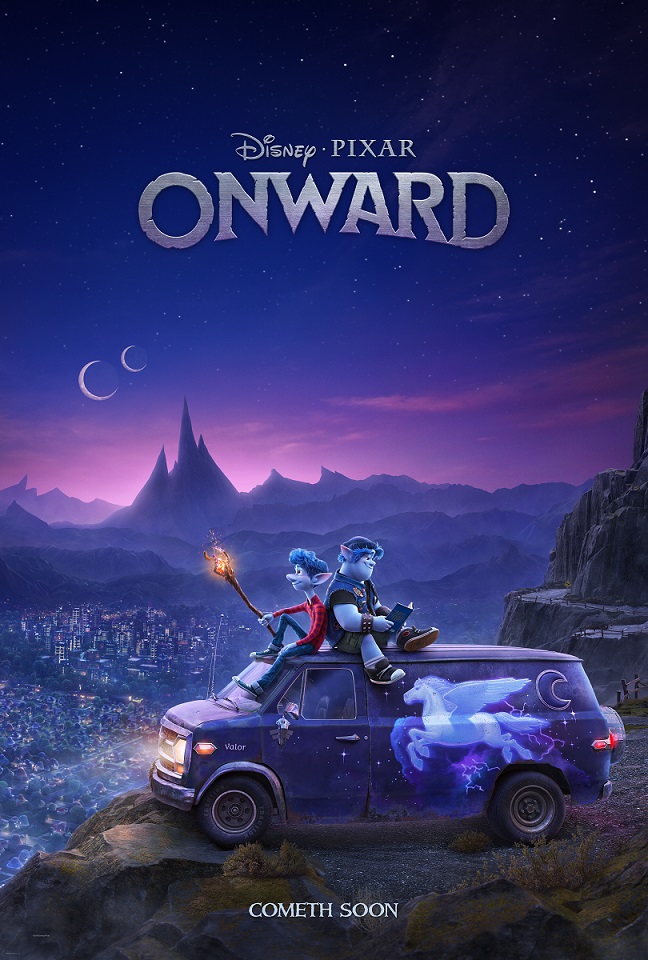 Onward
I am overly excited for Onward because I actually went to Pixar to get an inside look at the film. I also saw about 30 minutes of footage that had me dying to see the end. So I am really looking forward to this movie because I need to know how it ends. I cannot wait to take my whole family to see it! I just know it will be fantastic.
Mulan
Disney's live action movies have been hit or miss. Some are fantastic, and some miss the mark. However, I absolutely love that in this re-imagining of Mulan, Disney is going back to the real story. This movie will be different enough from the animated version, which I love, to keep them totally separate. It looks like it is going to be insanely powerful, and I cannot wait!
Ghostbusters: Afterlife
I love, love, love, the original Ghostbusters. So when I heard there was going to be a new one, I was excited — but cautiously optimistic. However, as soon as we got the full trailer I was sold. I am in now, with both feet. This movie is sure to be great. Hopefully it lives up to my hype. You can't go wrong with Paul Rudd and Finn Wolfhard, I'll tell you that.
Artemis Fowl
If you know nothing about Artemis Fowl, you sure are missing out. But I have you covered. Here is everything you need to know about Artemis Fowl. Read it. Learn it. Get yourself hyped for this movie. Because if done right, it is going to be the next Harry Potter. And one of the best movies of 2020. I was bummed when they pushed the date back but that only means it is to make it better — right?!
Free Guy
OK, this movie just looks hilarious, doesn't it? Similar to Ready Player One, which I LOVE, but different enough to be it's own thing. Plus you throw Ryan Reynolds in there and you know it will be good. Sprinkle in some Taika Waititi and there is no way this movie can be bad. Even after watching the trailer over ten times, I still laugh. That's a good sign.
Birds of Prey
I adore Harley Quinn. So you know I am excited for this movie. I am hoping that I like her character more than I did in Suicide Squad. And I think I will.
Top Gun: Maverick
I have fond memories of watching Top Gun with my father, and that is the main reason Top Gun 2 made this list and not the honorable mentions list. Plus Tom Cruise is insanely talented, even though he is kind of insane. But either way this looks like a great movie, one that I am sure to enjoy.
Black Widow
I hate to admit this guys, but I am only kind of excited about this one. The trailer that we got just didn't do too much for me. The more and more I watch it, the less excited I get. But I could be totally wrong! I just feel like Black Widow is dead — and Marvel missed the mark on when her backstory should have been released.
Sonic The Hedgehog
After the latest trailer and the revamp of Sonic, I can honestly say I am starting to get excited about this one. As a massive fan of the video game franchise, and Jim Carrey, I am cautiously optimistic — and hope it meets (or exceeds) my expectations.
Honorable Mentions
Again, it was really hard to narrow it down, as 2020 looks like it could be a great year for movies. Here are some honorable mentions that I am looking forward to seeing in theaters:
Tenet: The trailer that dropped recently has me all sorts of confused. And I love it.
Venom 2: I loved the first one. Hyped for this one. But have seen NOTHING yet, so can't include it in my top 10.
The New Mutants: Yes. I know I am the only one. And I don't care.
The Eternals: This is solely an honorable mention because I have seen absolutely nothing yet. But the cast, and the fact that it is a Marvel movie, has me hyped.
A Quiet Place II: Gosh I hope they can capture the suspense and fun from the first one.
Bill & Ted Face The Music: Purely because of nostalgia, and the fact that it has to be fun, right? Plus – Keanu Reeves.
Soul: It is Pixar so it has to be good. Right?
5 2020 Movies I Couldn't Care Less About
These are movies that I know for a fact I will not see in theaters. I probably won't even watch them unless I get a free screener. They are ones I refuse to pay for.
The Call of The Wild
That horrible, horrible CGI dog ruined any chance of me being excited for this movie. The fact that I was insanely distracted during the trailer, means there is absolutely no way I could sit through the entire film without walking out. He looks so bad. Worse than the original Sonic. There. I said it.
Bad Boys For Life
My husband just might drag me to see this one. At first, I was excited. But after watching the trailer more and more — ugh, I just don't know. I can't imagine it will be better than its predecessors. I love Will Smith and Martin Lawrence, but this just doesn't look like it will be their best work. Hopefully I am wrong.
Dolittle
You know I love Robert Downey Jr. And you know I support him. But this looks… well… it looks interesting. But silly. Maybe as I see more from it I will change my mind. But probably not.
Underwater
I wanted to be excited. But no matter how many times I watch the trailer, I am just not.
Peter Rabbit 2
My daughters are over the moon excited for this one. Me? Not so much. The first Peter Rabbit was cute and fun enough sure, but no way they are going to top it with a sequel when the original was a MEH movie.