If you didn't know this already, I have two young daughters. They are 6 and 8 years old right now, and my husband and I are raising them to make a difference in the world — to be changemakers. My husband is an engineer by trade, and we are very big on STEAM learning. We are also big on doing the right thing for the environment, and changing the world. That is why are are thrilled that T-Mobile and Ashoka have teamed up to bring kids a once in a lifetime opportunity with the Changemaker Challenge.
My daughters are 6 and 8 years old, but they are already making plans to change the world. It's not often that a day goes by where they don't mention something they want to invent to make the world a better place. From helping animals, to helping with poverty, they have big plans — and my husband and I only want to encourage them.
Raising A Changemaker
According to the US Department of Labor, 65% of today's K-12 students will end up at a job that hasn't been invented yet. How crazy is that? It certainly doesn't surprise me though, the world is ever changing. For young people to thrive in a world where change is the only constant, they need to master the skills of being a changemaker (according to Ashoka):
Empathy – Encourage children to volunteer.
Leadership – Encourage kids to solve their own problems or lead family meetings.
Teamwork/Changemaking – Cook dinner together as a family, letting kids decide the menu.
We have these down pat as we often volunteer as a family at local events. My entire family is always helping our community grow for the better, and my kids love doing it. We enjoy cooking different dishes together at least once a week. In fact, their current favorite dinner is as curry spiced pork patty (that I was shocked they love so much!).
Around age 12, the brain rewires, and children become young people who are fully ready to be powerful, and to change the world. If you want to raise a changemaker too, take some of these ideas to heart. I promise, you will not regret it! The bonding between you and your child(ren) will just be the icing on the cake!
As a parent, I want to support companies, like T-Mobile, who are investing in our youth in order to create a better tomorrow! Have a conversation with your kids about what they think being a changemaker means — and see what ideas they come up with. Their answers might just shock you!
Calling Young Visionaries!
If you know a young visionary, then I have some exciting news for you! The 2nd annual T-Mobile Changemaker Challenge, in partnership with Ashoka, is seeking youths ages 13 to 23. If they have big ideas on how to change the world for the better, they are encouraged to apply for what can only be described as an amazing opportunity!
T-Mobile and Ashoka are looking for teams of two or more with game-changing ideas. My daughters are already brainstorming ideas for when they are old enough to apply. Top teams will get mentorship, funding, and a paid trip to the Changemaker Lab at T-Mobile Headquarters! How exciting is that?
T-Mobile is now officially calling for entrants to apply to the Changemaker Challenge. The deadline to enter is September 26th, 2019, and winners will be announced on November 6th, 2019. This challenge is open to youths in the USA and Puerto Rico. T-Mobile is specifically asking for ideas that focus on Technology, Environment and Education as a means for creating more connected, sustainable and inclusive communities.
"At Ashoka, we know young people need powerful learning experiences to build empathy, find their purpose, and take the lead," said Bill Drayton, founder and CEO of Ashoka. "Ashoka is proud to support T-Mobile's Changemaker Challenge, pairing leaders in the tech industry with leading youth changemakers—a winning combination to changing the world for good."
Last year, T-Mobile and the T-Mobile Foundation provided $60,000 in seed funding to help 30 top teams fast-track their world changing ideas — concepts ranging from smashing the stigma of mental health, to helping break down barriers between general and special education students, to using crowdsourcing to connect high schoolers to financial aid and scholarships. There were more than 330 unique and creative entries when it launched last spring!
How It Works
Wondering just how the application process and winner selection for the Changemaker Challenge works? Don't worry, I have you covered!
Starting now, youth can go here to get all the information they need to participate in the Challenge and enter. Submissions close September 26th, 2019.
In November, T-Mobile will announce the Top 30 teams – 10 from each of the three categories. Each team will receive seed funding and an all-expenses-paid trip to T-Mobile's Bellevue, Wash., headquarters. Here they will participate in the Changemaker Lab, a three-day immersive experience in which teams will receive mentorship from T-Mobile executives, skills training from Ashoka, and network opportunities with other amazing teams!
From the Top 30 teams, the best in each of the three categories will receive additional seed funding and the opportunity to pitch their projects to senior leadership teams of T-Mobile and the T-Mobile Foundation.
From the 3 Category Finalist teams, one selected grand prize winner will receive even MORE seed funding. They will also receive a SECOND all-expenses-paid trip back to T-Mobile's HQ for further hands-on mentorship to continue supercharging their ideas!
So there are a lot of opportunities for more than just one team — which is pretty amazing if you ask me. As a parent of two young girls, I find it very important to encourage them to come up with ideas that can change the world — and this is a great way to do it!
Disclaimer: This post is sponsored by T-Mobile.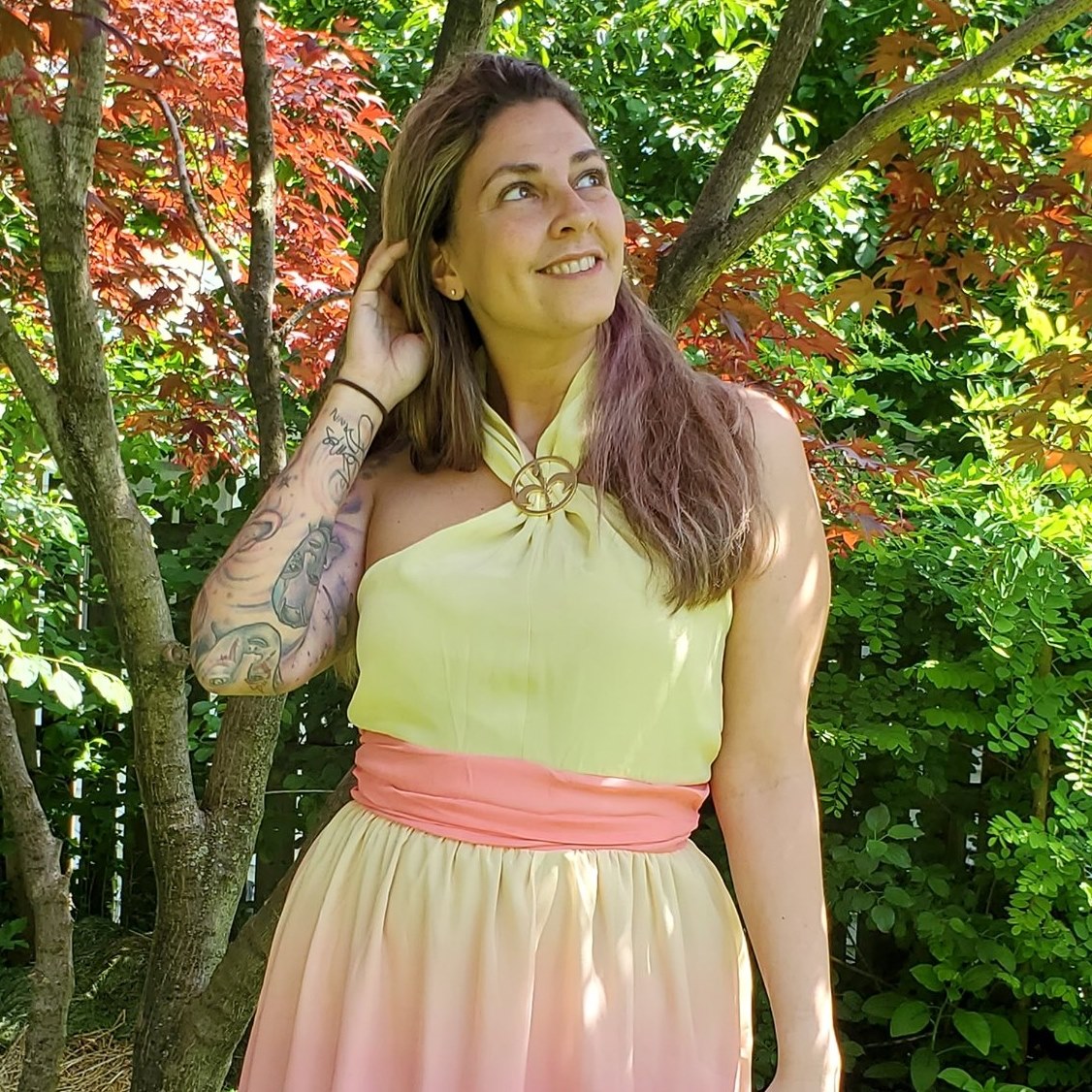 Tessa Smith is a Rotten Tomatoes Tomatometer-approved Film and TV Critic. She is also a Freelance Writer. Tessa has been in the Entertainment writing business for almost ten years and is a member of several Critics Associations including the Critics Choice Association, Hollywood Critics Association, and the Greater Western New York Film Critics Association.