Last night was the first press screenings of Captain Marvel. While I was on set last year, I am still uber jealous of those that have seen it already. I cannot wait to go higher, further, faster with Carol Danvers next month. You know I am going to bring my daughters with me so they can witness girl power at its finest. And those Skrulls man… cannot WAIT to see them kick some butt – and get their butts kicked!
The tweets are in, and while there are some mixed reviews, what I have seen has been mostly positive. Seems like the girl power was off the chain, the 90s references were everything, and Ben Mendelsohn stole the show as Talos. It was even compared to Guardians – so yea, I am in.
#CaptainMarvel was my ultimate 90s nerd girl fever dream + a cat. 💕🐈 💫 ✈️ Ben Mendelssohn gives Samuel L Jackson a run for his scene-stealer $$$. But it's ultimately cool AF to see @brielarson harness the power of being "just a girl" 👸 pic.twitter.com/bFHUwa3Gb8

— Angelique Jackson (@angelique814) February 20, 2019
YASSSS wow, do dudes feel this good after action movies all the time?! #CaptainMarvel #reaction pic.twitter.com/yhWWDaPc8H

— Markeia #vaxxed McCarty (@markeiamccarty) February 20, 2019
https://twitter.com/SassyMamainLA/status/1098129123782811650
#CaptainMarvel is a great origin story. Brie's buddy cop chemistry with @SamuelLJackson is so much fun and her relationship with Lashana Lynch is the real heart of it. Ben Mendelsohn and the cat both steal the show.

— /Film (@slashfilm) February 20, 2019
Fans of #CaptainMarvel comics are going to love the movie. Plain and simple.

— BD (@BrandonDavisBD) February 20, 2019
Realized something half way through #CaptainMarvel…the de-aging technology being used has become so seamless that I forgot it was being used. We are on the precipice of something both exciting and scary. Can only imagine what Scorsese will do with it in 'The Irishman'. pic.twitter.com/JvYbobhoXp

— Steven Weintraub (@colliderfrosty) February 20, 2019
#CaptainMarvel: Well, Thanos is fucked.

— Angie J. Han (@ajhan) February 20, 2019
#CaptainMarvel is (takes deep 90s breath) TOTALLY AWESOME. Never related to a Marvel character quite like Carol. She's the stubborn witty 90s kid I like to think I am. pic.twitter.com/H6Q9s90KHA

— Ash Crossan (@AshCrossan) February 20, 2019
#CaptainMarvel has a great '90s sci-fi vibe w/ a tone unlike any other Marvel movie, really. It's retro & trippy, mysterious & dorky. It's funny in surprising places & badass in all the right places. It remains entertaining because it's always changing. It's got the right stuff pic.twitter.com/o7AvqYY63x

— Erik Davis (@ErikDavis) February 20, 2019
Captain Marvel is everything that I hoped it would be. It feels completely unlike any other Marvel film. A unique and fresh take on an origin story that feels new. Brie Larson is fantastic as Carol Danvers. This is one of my favorite Marvel movies of all time. #CaptainMarvel pic.twitter.com/0ou7HU93MY

— Scott Menzel (@ScottDMenzel) February 20, 2019
#CaptainMarvel is a hit. As a lot of us have been trying to tell a small crowd of folks, please do not hesitate if you are thinking of seeing the film. It's going to leave you very happy & hoping for more much like Guardians.

— Josh "Thanos" Webb (@FightOnTwist) February 20, 2019
https://twitter.com/SabinaHasNoR/status/1098103912547024896
#CaptainMarvel was a lot of fun! Just enough '90s nostalgia without overdoing it. Brie Larson is great. Ditto Sam Jackson & Ben Mendelsohn. Goose the cat is purr-fect. Some nice surprises and clever decisions throughout. Cool sci-fi elements. And funny! Thumbs up! pic.twitter.com/PzzxXir8pZ

— Jim Vejvoda (@JimVejvoda) February 20, 2019
About Captain Marvel
Set in the 1990s, Marvel Studios' CAPTAIN MARVEL is an all-new adventure from a previously unseen period in the history of the Marvel Cinematic Universe that follows the journey of Carol Danvers as she becomes one of the universe's most powerful heroes. While a galactic war between two alien races reaches Earth, Danvers finds herself and a small cadre of allies at the center of the maelstrom.
The film stars Brie Larson, Samuel L. Jackson, Ben Mendelsohn, Djimon Hounsou, Lee Pace, Lashana Lynch, Gemma Chan, Rune Temte, Algenis Perez Soto, Mckenna Grace, with Annette Bening, with Clark Gregg, and Jude Law. Marvel Studios' CAPTAIN MARVEL is produced by Kevin Feige and directed by Anna Boden and Ryan Fleck. Louis D'Esposito, Victoria Alonso, Jonathan Schwartz, Patricia Whitcher and Stan Lee are the executive producers.
Higher. Further. Faster.
See Captain Marvel in theaters on March 8th, 2019!
Like CAPTAIN MARVEL on Facebook: https://www.facebook.com/CaptainMarvelOfficial/
Follow CAPTAIN MARVEL on Twitter: https://twitter.com/captainmarvel
Follow Marvel Studios on Instagram: https://www.instagram.com/marvelstudios/
Visit the official CAPTAIN MARVEL site here: https://www.marvel.com/movies/captain-marvel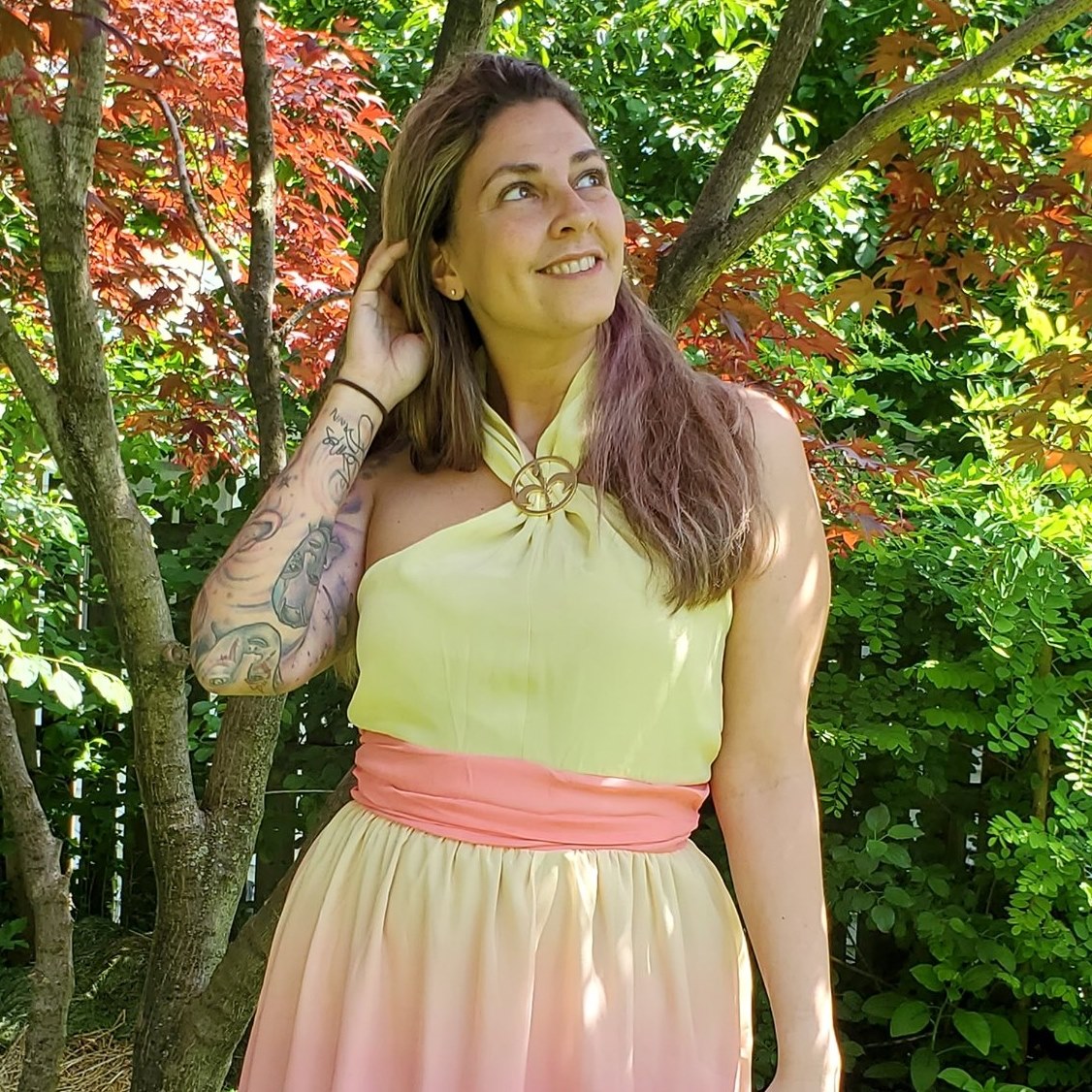 Tessa Smith is a Rotten Tomatoes Tomatometer-approved Film and TV Critic. She is also a Freelance Writer. Tessa has been in the Entertainment writing business for almost ten years and is a member of several Critics Associations including the Hollywood Critics Association and the Greater Western New York Film Critics Association.