One of the funniest interviews of the day was our first interview of the day – Michael Rooker (Yondu) and Sean Gunn (Kraglin) in Guardians of the Galaxy Volume 2. These two play a couple of Ravagers and work more closely together than you might think. They had us in stitches nearly the whole interview making it one of my favorites of the day. Apparently Michael Rooker feels the same way because he ended the interview saying some very things to us, "This is the best, this is the pinnacle of all the interviews that we have done. Oh, I could totally do this all day."
The Makeup Process
Yondu has some pretty in depth makeup, Kraglin not so much. We asked Michael and Sean to tell us about the process of becoming Yondu and Kraglin.
"The makeup process is awesome. It took about three hours to put on four, five, or six layers of different shades of blue and gold and silver and yellow. And I'm like, what color is this? Sometimes they just flick it on with a brush. They put it on the brush and they just flick it and it's like little spackling all over your face. Tiny little dots help to bring out the depth of the paint so it just looks like real skin and it feels like real skin."
The Teeth
Both Sean and Michael have to work with fake teeth. Sean told us that he had a really hard time with the teeth.
"I tried to get the teeth made several months before we started so that I could put them in and work with the talking. I think talking through the teeth was in the first movie, it was one of the most difficult things I [have ever done]."
While I was on the set of Guardians of the Galaxy Volume 2, Michael actually brought his teeth out to show us all. He talked about them quite a bit in that interview, but added to it in this one.
"What it did do, was it's very difficult for the whistle. A whistle's all in the front right where the stupid teeth are. [I told them] we got to fix these because I got to whistle. So they did and they did pretty good. I had to relearn a little bit of where I focus the sound for the whistling."
Dave Bautista's Journey
We asked the guys who their favorite character in the film were and why. Michael let Sean know he could say Yondu, but Sean declined to that (it was really quite funny).
"I like them all in different ways. I love Drax – I love the journey that I've seen Dave take from his audition for the first movie through the magnificent performance he gives in this movie. If I had to choose, I'd say Dave, but I love all the characters in the movie."
Sean is Rocket Raccoon on Set
Michael response had us all cracking up, "I don't like working with real humans. Never have, so I'm going to go with Rocket and Baby Groot are my favorite. But that being said, Rocket is my friend right here (meaning Sean Gunn, as he does the vocals and stand in for Rocket on set) and we worked together day and night. He does all the vocals for Rocket [on set]."
Sean then jumped in to explain a little bit about the process of being Rocket on the set.
"We have to do several takes for anything that Rocket is a part of. We do a reference take. We're in there and we make sure we get one or two good ones of those and then we have to do one with a light, where I'm doing the lines from just behind the camera. Got to do one that's totally empty. So it's a whole process."
Michael Rooker had one more thing to say about the process of films like this – and a message for anyone who might want to hire him to do another in the future.
"The process for doing this kind of movie with such heavy CGI and characters that don't truly exist, is like doing five movies, for God's sake. I will forever get a whole hell of a lot more money if I ever have to do this again. Producers out there, you better know you better come with your best offer because I know how this shit works now."
https://www.instagram.com/p/BTIOgaahLZT/?taken-by=thejudgegunn
Brotherly Love
As you probably know, Sean Gunn is the Director James Gunn's brother. We wanted to know a little bit about the dynamic on set and if it was difficult for them to work together.
"We've been working together in various capacities since we were little, so I have an easier time working with him than just about anybody. We have such a shorthand for communicating with one another and I know for the most part, what he's looking for. When I read scenes, I have a pretty good feel for what he's going for. I think that we work together really, really well. I'm certainly grateful that he gave me such a nice role in this film. I really am happy to be part of it – I know that's kind of what I'm supposed to say, but it's true. It's a great franchise and the movies are made with a lot of love and a lot of heart and I'm very happy to be part of that."
Sean's Respect for the Rest of the Cast
"These guys, what they go through with makeup and stuff is amazing. You hear Rooker talk about having hours worth of makeup and it's really impressive. He never complains. It's also being ready to go and ready to perform and focus and so what he and Dave and Karen and Zoe and Sully go through every day is just so intense. So I was very glad that he let me play a humanoid character in this movie."
Warning! Spoilers Beyond this Point!
Kraglin Taking Over the Fin?
If you have seen the movie, you know that during the first end credit scene we see Kraglin practicing using the fin. It was hilarious, poor Drax. But we asked Sean if that was a possible hint at anything we might see in the future. Unfortunately, he didn't know much about any future storyline (or didn't tell us if he did).
"I don't know anything other than where I'm supposed to stand and what I'm supposed to say. Honestly, I'd like to think there's more in store for that character, but I don't know anything."
I would love to see Kraglin in Volume 3 – and with the fin, that would be epic.
Farewell Yondu
I am still heartbroken over Yondu's death. I miss him terribly and I hope we see him again in the future, some how. Marvel brings people back so…maybe? We asked Micheal how he felt when he first got to the part in the script where Yondu dies. He didn't seem to be as upset as we were.
"You know what? I'm used to dying. I've died several times. Many times in different movies and different TV shows and it doesn't hurt at all. It's okay, I'll be back – somewhere."
Could that mean he will potentially be back in another Guardians film? Who knows. He passed it off as meaning other movies, but I'll go ahead and keep my fingers crossed. He did say that he would love to be a part of any extension of Yondu – potentially even a back story.
"I'm used to the makeup. I'm used to the character. I already know it. I will get paid more."
The Death Scene
When Yondu died, it broke my heart. I was full on sobbing in the theater – both times I saw it. We asked Michael what it was like to film that scene – and he let us in on a hilarious thing that happened.
"You know, it was emotional. Very, very emotional for everyone but me. Mostly I was sleeping. It's true. Swear to God."
Sean confirmed this, "When we were doing the funeral scene at the end and Chris has his big speech. We're all super sad and all of the sudden you hear [snoring]. Rooker was out. I won't forget that. So funny."
Guardians of the Galaxy Volume 2 is in Theaters Now!
Like GUARDIANS OF THE GALAXY VOL. 2 on Facebook: https://www.facebook.com/guardiansofthegalaxy/
Follow GUARDIANS OF THE GALAXY VOL. 2 on Twitter: https://twitter.com/Guardians
Follow Marvel on Instagram: https://www.instagram.com/guardiansofthegalaxy/
#GotGVol2 | #GotGVol2Event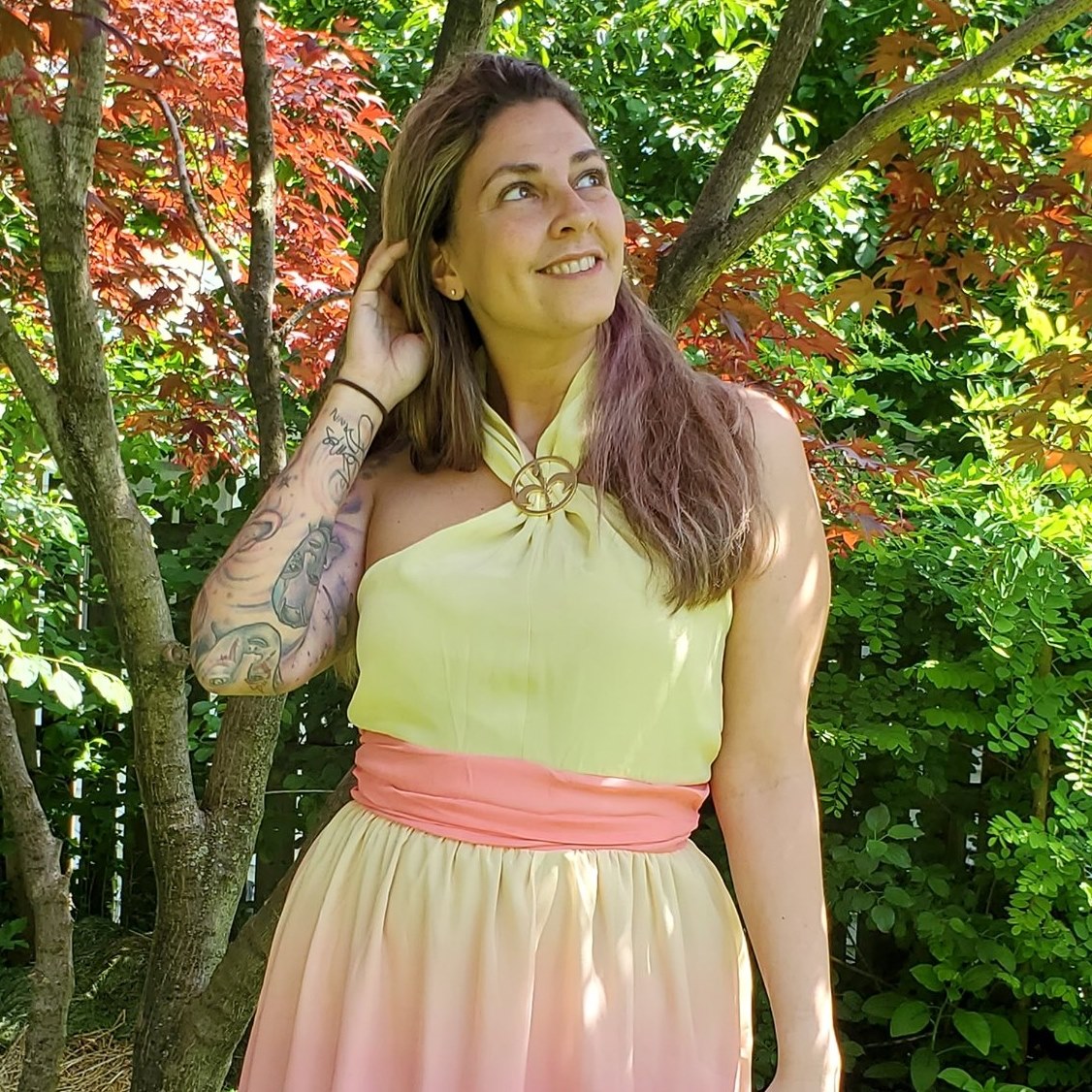 Tessa Smith is a Rotten Tomatoes Tomatometer-approved Film and TV Critic. She is also a Freelance Writer. Tessa has been in the Entertainment writing business for almost ten years and is a member of several Critics Associations including the Critics Choice Association, Hollywood Critics Association, and the Greater Western New York Film Critics Association.