Cool Gel N Cap #Review & #Giveaway
I figured I could write this review of
Cool Gel 'n' Cap
solely on the quality, concept, and price – OR I could just wait a maximum of a week and one of my girls would inevitably bonk their head on something (or each other) and I could throw in the actual application and use of this product. Well, I did not have to wait long before my 18 month old decided to close a door on my 3 year old's head – ahhhh mom life! My 3 year old only had a small red spot but of course, she thought her world was ending. I told her I had something very special for her and pulled out these boxes. I asked her which one she wanted and she chose Tulip the bunny. I grabbed the ice packs from the freezer and let her help me put them in. I strapped it on her head and she was happy as a clam – or, well, bunny, since she decided to hop around the house and "wiggle" her nose.
Of course, as she started to feel better she told me that "sissy needed to be a dog". I told her that her sister did not have a boo-boo or headache so she grabbed a toy and whacked her on the head before I could stop her. Lovely. Her plan did not work though since my little one did not seem phased by it, but to prevent further injury I stuffed Toby the puppy and plopped it on her head. So now I had one girl crawling around barking and another hoping around but hey both girls were FINE! This cap totally did its job, my daughter could care less about the bump on her head.
Can you tell which one bumped her head & which one is playing along?
I honestly love the concept of these caps. My youngest gets aches and pains (my guess is from teething and growing pains?) more frequently than I would like. She holds her head a lot and says "Ow, Ow" so when she does that now I put this cap on and it seems to help. Whether she is excited about it and thinks it is fun or it is really helping with her headache I cannot say for sure, but I can say that she becomes a happy little toddler fairly quickly. I had mentioned her doing this to her doctor who said to just put a cold washcloth on her head for a few minutes – well this cap is way more practical (and fun!) when you have an active little girl that does not want to sit still for even one minute.
The Cool N Gel Cap is super easy to use. The gel packs are adorable – Tulip's have carrots on them and Toby's have paw prints – you just take them out of the freezer or zap them in the microwave and slide them inside. The strap velcros on and that is that. See? Really simple! They are made from a very soft but strong material. My daughter told me she loves her new hat because it feels nice on her head. Not sure if she meant the cold or how soft it was, but either way, I am happy to hear it. I pulled at it around all the seems and everything stayed together so I think they are really well made.
Overall, I really like these Cool N Gel Caps. I know we will be using for the inevitable bumps, bangs, bonks, bruises, headaches, and fevers. I am not looking forward to the next fever, however, this will be a lot easier than running back and forth to the sink with a dripping face cloth every 5 minutes trying to get it cold again. I am so thankful to not have to fumble with ice anymore for bumps, deal with it melting way, dropping it on the floor, having the other daughter pick it up and stick it in her mouth… moms, you get me! I hate the idea of medications and putting stuff like that in my little girls bodies so anything I can do to avoid that is a huge plus in my book! And now both girls stand in front of the freezer every morning saying "hat, hat, hat, hat!!" so I think they like them too!
Click here to watch my YouTube Video Review!
Purchase your Cool N Gel Cap (or Caps!) directly from their website here. Connect with Cool Gel N Cap on Facebook, Twitter, Instagram, Pinterest, YouTube, and Google+!
Use the form below to enter to win your very own Cool Gel N Cap! See and enter my other giveaways here!
I received one or more of the products mentioned above for free using Tomoson.com. Regardless, I only recommend products or services I use personally and believe will be good for my readers.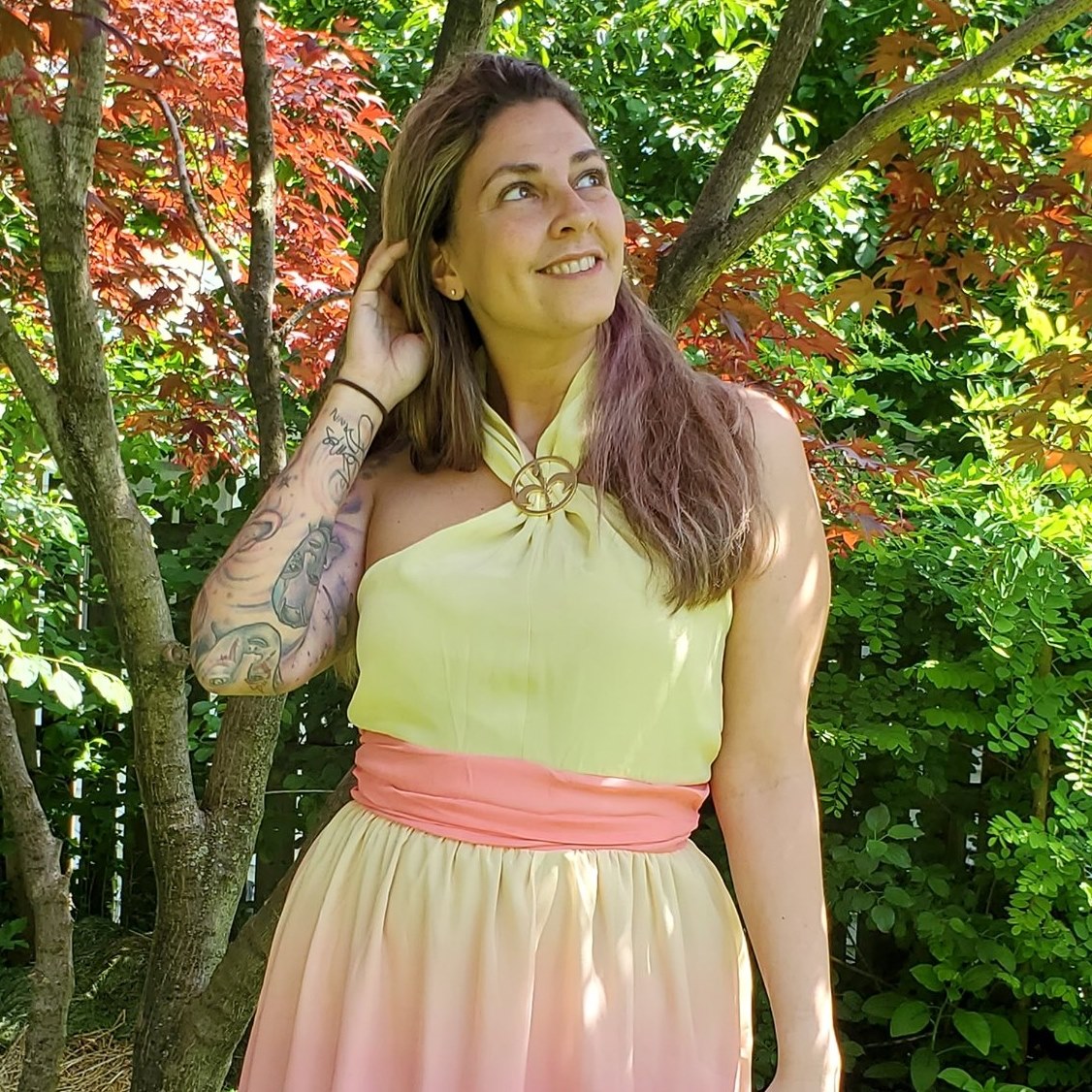 Tessa Smith is a Rotten Tomatoes Tomatometer-approved Film and TV Critic. She is also a Freelance Writer. Tessa has been in the Entertainment writing business for almost ten years and is a member of several Critics Associations including the Critics Choice Association, Hollywood Critics Association, and the Greater Western New York Film Critics Association.