Strange World filmmakers describe it as a combination of Indiana Jones and King Kong, with the cast of National Lampoon. Here's the inspiration behind Strange World.
Creating Strange World and Its Inspirations
The upcoming Walt Disney Animation Studios' film is named Strange World and it largely takes its inspiration from pulp style books, magazines, and films — which can be easily seen even in the teaser trailer. Think more Journey to the Center of the Earth than Lost in Space though, because this story follows the Clade family as they venture below the ground and discover a hidden world.
This world is filled with marvelous creatures and things that have never been seen before. Greens and earth tones are purposefully removed from the palate in order to give it a different feel. The movie is certainly about exploration, but it is a family story at its core. The filmmakers state that it is a love letter to sons and fathers, and focuses on three generations throughout the journey. It's about legacy.
Don Hall's motto throughout making Strange World was that "everything should be a surprise" and he feels that the team has accomplished this. This is pure, visual storytelling. The filmmakers were told to take risks and make weird, fun choices.
Filmmakers Lean into the Weird, Fun and Delightfully Warped World
Given the title Strange World, the look of the film could be nothing less than extraordinary, and the artists at Walt Disney Animation Studios were determined to create something unexpected and awe-inspiring for audiences. They started with pulp fiction – magazines that were published from 1896 to the late 1950s and were so named due to the cheap wood pulp paper on which the magazines were printed.
Says production designer Justin Cram, "We all had fun designing the different parts of the strange world, taking inspiration from those old book covers. "Seeing what they thought the future might look like back in that era, whether it was spaceships or aliens. It was a great jumping-off point."
The team actually crafted three distinctive looks and color palettes: the city of Avalonia, the Clade's family farm and the strange world.
For Avalonia, artists play up warm colors, such as white, orange and red. "We wanted to create a kind of utopia—a warm, nostalgic feeling to emphasize that this is a wonderful culture that everybody enjoys," says Cram. Avalonia is featured in both pre-pando and post-pando times. Adds production designer Merhrdad Isvandi, "We show how the city went from single-story buildings to 100-story buildings."
On the Clade family farm, cool colors—such as lush greens and blues—dominate the landscape. "I was looking at old Kodachrome images from the '30s and '40s and trying to connect emotionally because it's really about the close relationship between Searcher, Ethan and Meridian," says Cram. "We wanted to make it feel timeless and make it really about the idea of hearth and home."
In the midst of an important mission, the Clades stumble upon a hidden world that is like nothing they've ever seen before. In the strange world, those cool colors from Searcher's farm are used sparingly, says Isvandi.
"When we get to the strange world, we don't have any greens except pando," he says. "We reserved green for pando, and we got away from blue in the sky. Our brain is adjusted to seeing blue skies. Removing that option and thinking of something else to make the image beautiful was an exciting challenge throughout production."
The environments and creatures within the strange world are so unusual and striking that filmmakers had to be careful not to distract from the main characters at the heart of the film.
"If we were looking at specific shots thinking, 'This world is so amazing and so beautiful, but it compromises a moment between characters,' then we would pull back," says Cram. "It's most important to honor those relationships within the scene. But there are times when the characters are astonished by what they're seeing. That's when we can really show off this wonderous environment."
Discover this hidden world yourself when Strange World comes to theaters this Thanksgiving.
About Strange World
Walt Disney Animation Studios' original action-packed adventure "Strange World" introduces a legendary family of explorers, the Clades, as they attempt to navigate an uncharted, treacherous land alongside a motley crew that includes a mischievous blob, a three-legged dog and a slew of ravenous creatures.
This seriously strange world is actually an allegory for Planet Earth, says director Don Hall. "What started everything was just thinking about my sons and the world they're going to inherit," he says. "How is it different from what I inherited from my dad
Strange World comes to theaters on November 23rd.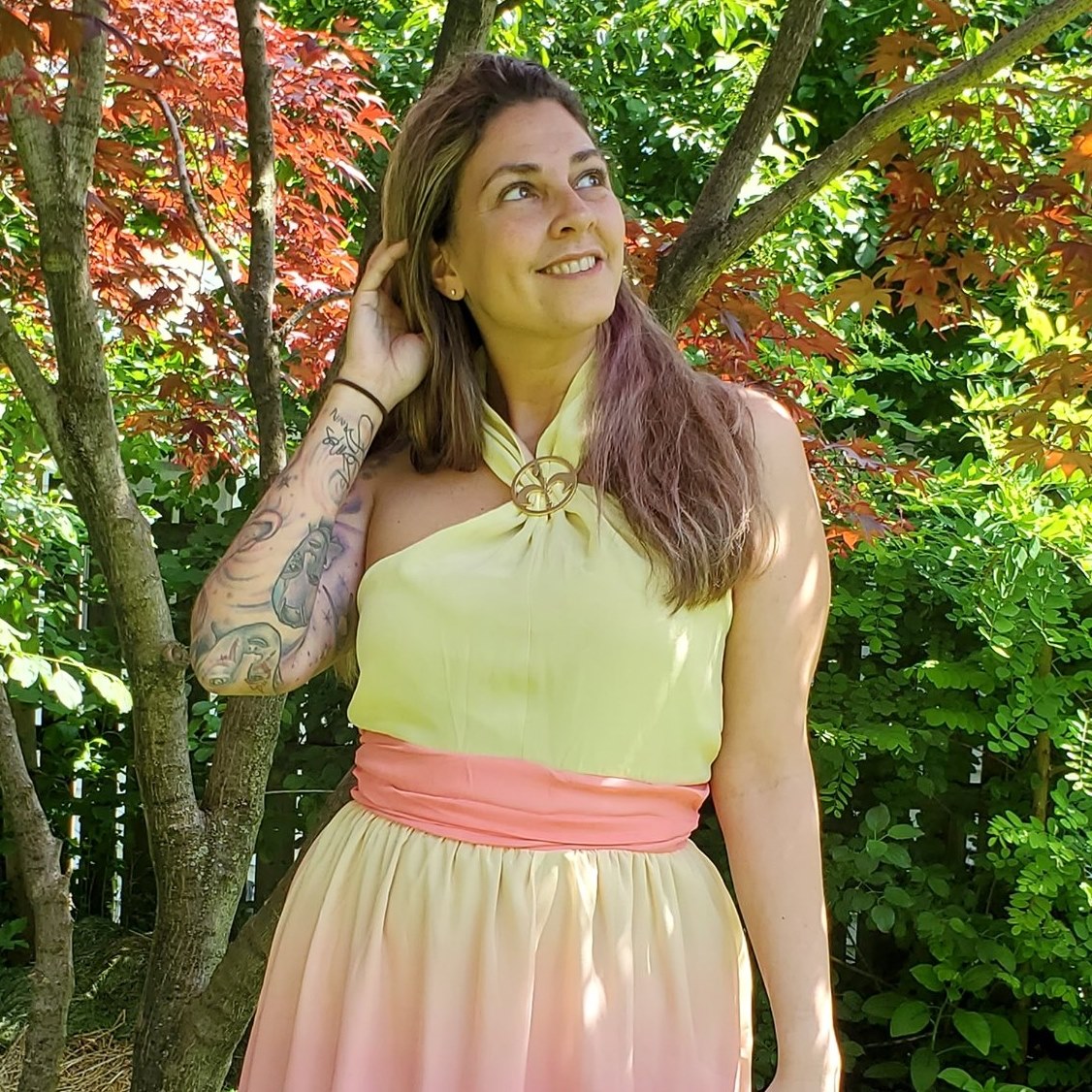 Tessa Smith is a Rotten Tomatoes Tomatometer-approved Film and TV Critic. She is also a Freelance Writer. Tessa has been in the Entertainment writing business for almost ten years and is a member of several Critics Associations including the Critics Choice Association, Hollywood Critics Association, and the Greater Western New York Film Critics Association.