The Turning Red cast all say that they can relate to Pixar's latest film — and not just their characters, but to the important themes expressed in the movie.
Pixar's Turning Red does not shy away from the real and raw side of adolescence and puberty. This is the time in child's life where things get weird. There are smells, hair, and crushes — something that almost all human beings can relate to. And that is no different with the cast.
During the press conference for Turning Red they all admitted that they relate a lot to this movie because it is so real, and filled with things that most people went through when they were Mei's age. Everyone has gone through this before, and the fact that Pixar is unafraid to dive into it is what makes this movie so special.
Participating Talent
Sandra Oh (voice of "Ming")
Rosalie Chiang (voice of "Mei Lee")
Ava Morse (voice of "Miriam")
Hyein Park (voice of "Abby")
Maitreyi Ramakrishnan (voice of "Priya")
Rosalie Chiang, the voice of Mei, says that immediately after watching the movie she turned to her mom and they just sort of looked at each other thinking how similar Turning Red is to their own lives.
"There's so many odd, really weird coincidences. First of all, my mom's middle name is Ming. My favorite animals are actually red pandas. Before the whole project even started, before I was introduced. But the main thing is that my mom actually calls me Mei-Mei before this project, 'cause Mei-Mei means little sister in Chinese." – Rosalie Chiang (Mei)
The voice of Ming, Mei's mother in Turning Red, is Sandra Oh. For her, the friendships remind her a lot of her real life friendships, which is something she loves about this movie. Friendship and music are two consistent themes throughout, and thinks that is important. "It's that precious time when you're starting to figure out who you are, when your friends become really, really important. The girls that I grew up with in Nepean, Ontario – we're still all friends."
Ava Morse (Miriam) is currently a High School student and she comments that everyone is growing and changing together, which can be very stressful and dark at times. "Kids of this age are going through a lot and not everyone knows how to handle it, but at the same time it's a beautiful thing because everybody's in it together." She goes on to say that all of her friends mean so much to her, which is a main reason she can relate to Turning Red.
"They're all very supportive no matter what. I was really inspired by my own friends — kind of putting them into Miriam herself, 'cause she is such a supportive, an amazing friend to Mei-Mei and the other girls. Because my friends are so supportive and always there for me no matter what. So it was really cool to give back in that way." – Ava Morse (Miriam)
For Maitreyi Ramakrishnan (Priya), it is the love of 4-Town that she can relate to. "I remember when, and it's gonna be very Canadian of me, but I remember going into grade High School. That summer I went to my first concert to see Marianas Trench. And I lost my mind." She adds that she always wondered why people cry at concerts, but as soon as they came out on stage she started bawling and totally understood. "I was so emotional and I didn't know why. But it just, it made sense."
Hyein Park (Abby) says that the way she relates to Turning Red is through all those aspects of being goofy together as friends. "Where you can truly be yourself. Whenever I had the hardest time, those are the things that push me through and help me through. When I have those friends to be just be myself, cry, or be super-goofy and be crazy."
About Turning Red
Disney and Pixar's "Turning Red" introduces Mei Lee (voice of Rosalie Chiang), a confident, dorky 13-year-old torn between staying her mother's dutiful daughter and the chaos of adolescence. Her protective, if not slightly overbearing mother, Ming (voice of Sandra Oh), is never far from her daughter—an unfortunate reality for the teenager.
And as if changes to her interests, relationships and body weren't enough, whenever she gets too excited (which is practically ALWAYS), she "poofs" into a giant red panda! Directed by Academy Award® winner Domee Shi (Pixar short "Bao") and produced by Lindsey Collins "Turning Red releases on March 11, 2022.
Turning Red comes exclusively to Disney+ on March 11th.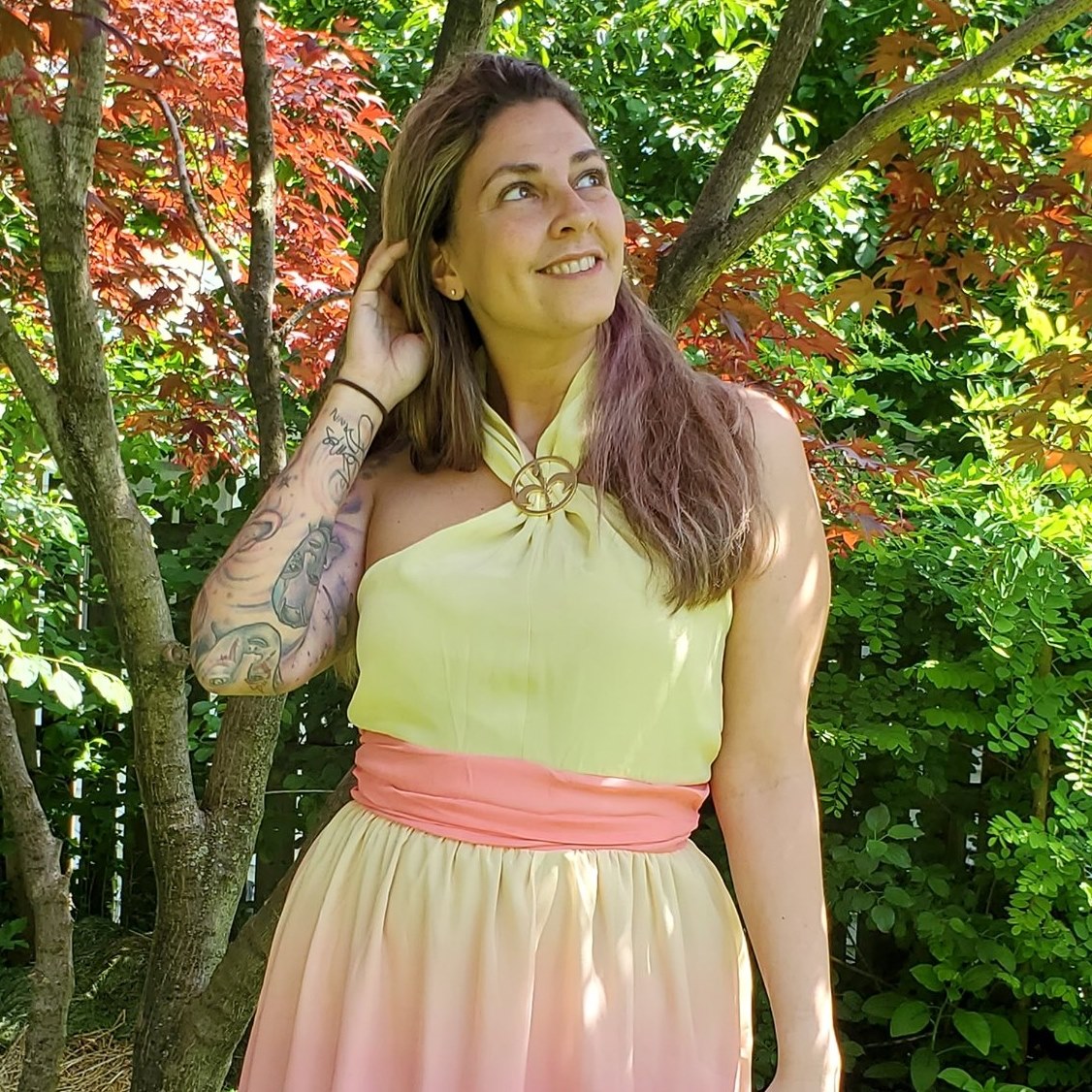 Tessa Smith is a Rotten Tomatoes Tomatometer-approved Film and TV Critic. She is also a Freelance Writer. Tessa has been in the Entertainment writing business for almost ten years and is a member of several Critics Associations including the Critics Choice Association, Hollywood Critics Association, and the Greater Western New York Film Critics Association.