The Adam Project is easily the best film of the year so far packed with action, heart, comedy, nostalgia, and multiple incredible acting performances.
The Adam Project is easily the best film of the year, and the best Science Fiction movie that has been released in a very long time. Not only is the story completely captivating from the very start of the movie, it includes numerous elements from different genres that make it something for everyone. There is humor, heart, Science Fiction, time travel, nostalgia, important life lessons, a banging soundtrack, and way more action than I anticipated. Part drama, part comedy, part sci-fi, and all fun, The Adam Project is the must see movie of the year.
The Adam Project follows Adam (Ryan Reynolds) as he travels into the past and crosses paths with his younger self, played by Walker Scobell. He lands in 2022, which he immediately admits is a mistake — his target year was 2018. So now he must join forces with the child version of himself that he has spent his entire life running from, in order to hopefully still accomplish his goal.
The two of them team up with his late father (Mark Ruffalo) which forces him to deal with emotions that he has buried deep inside of him. Adam must come to terms with his past if he wants to save his future. What follows is a powerfully emotional drama, yet also hilarious comedy, that is taken to the next level by incredible performances from all involved.
Scobell and Reynolds are phenomenal together. Their interactions and banter are hilarious, and honestly how I would expect my dealings with a 12 year old me to be like. So many kids at that age think that they know everything, and young Adam is no different. This makes for some of the best moments of the entire movie, that will have viewers laughing until they have tears running down their cheeks.
But don't put the tissues away just yet, because there are several moments that will also have the audience sobbing like a baby. When it comes to emotional and heartfelt moments, The Adam Project does not shy away. They are sprinkled throughout the entire film in order to send viewers on an emotional roller coaster.
Ruffalo is another stellar performance in this star studded movie. His character is extremely relatable for me, as a parent who works far too much, but still puts in all the effort when it comes to my children. From the first moment Reynolds sets his eyes on this character, my heart was full. There is a lot of tension and unsaid things lingering in the air and both of their performances drive this point home.
Throw Scobell into the mix and you have the perfect combination of snark and comedy — something that many families can relate to. The three of them together absolutely shine on screen, with none of them overshadowing the others.
My one and only complaint is that Zoe Saldana is not in this movie enough. I absolutely adore her, especially in a female empowerment, badass action filled role — and that is exactly what she gives fans in The Adam Project. Her character is very important to the story, and I love what she does for Adam's arc, but I just would have loved to see more. That said, this is a very minor issue, and a complete nit pick from me, because this movie is basically perfect.
Speaking of the action, this movie goes all out. Of course there is an epic action scene that is a long time coming, however there are multiple fights throughout the entire movie. This is why I say it is an emotional roller coaster. Viewers will go from crying their eyes out, to laughing hysterically, to cheering on their favorites as they take each other out with weapons that are certainly not a lightsaber, as Adam would stress.
As if there are not already a million reasons to love this film, the icing on the cake is seeing Jennifer Garner and Mark Ruffalo reunited on screen as husband and wife. Fans of the romantic comedy 13 Going On 30 will be over the moon about this. The way that these two look at each other gives me all the warm and fuzzies.
It is clear that Garner and Ruffalo care about each other in real life, or maybe they are just incredible actors. Seeing the two of them on screen together, and portraying a couple, is something I didn't know I needed. I just wish they had shared some Razzles.
Garner absolutely crushes this role. As a mother myself I found myself relating to her in many ways. There is a scene at a bar, between her and Reynolds, that had me weeping more than I have in a very long time. Her performance throughout the film is probably one of her best yet, and that says a lot.
The soundtrack for this movie gives off Guardians of the Galaxy vibes as it is integral to the storytelling. The songs are perfectly chosen to hype up certain moments, especially during the action scenes, and if you are not rocking out as you watch this show, well, you need to learn how to have fun.
The Adam Project channels Science Fiction classics from the 80s like Back To The Future, but still manages to do its own thing to make it a unique experience for the viewer. There are many powerful messages spread throughout the film including dealing with grief and trauma, as well as learning to love yourself. Besides that, there are deep rooted messages here about fate and hope that we all need, especially after the last few years.
As a mother this movie unlocked something deep within me, and even though I have tried my hardest to have a good work life balance, I plan to be spending a lot more time with my children. Because we only get one life, and something we don't have a lot of, unlike Adam, is time.
There is humor, heart, Science Fiction, time travel, nostalgia, important life lessons, a banging soundtrack, and way more action than I anticipated. Part drama, part comedy, part sci-fi, and all fun, The Adam Project is the must see movie of the year.
Rating: 5 out of 5
About the Adam Project
A time-traveling pilot teams up with his younger self and his late father to come to terms with his past while saving the future.
The Adam Project comes to Netlflix on March 11, 2022.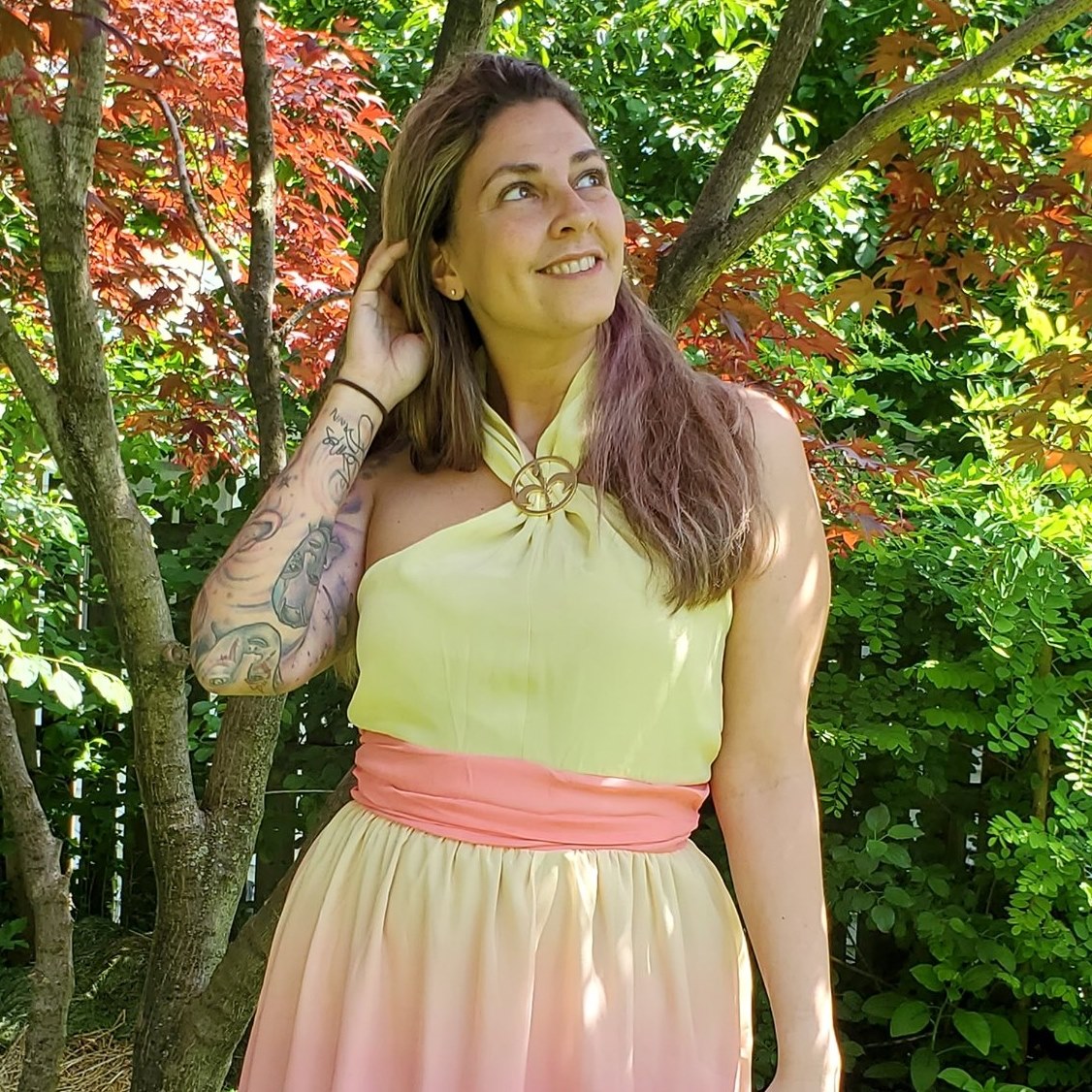 Tessa Smith is a Rotten Tomatoes Tomatometer-approved Film and TV Critic. She is also a Freelance Writer. Tessa has been in the Entertainment writing business for almost ten years and is a member of several Critics Associations including the Critics Choice Association, Hollywood Critics Association, and the Greater Western New York Film Critics Association.