Don't Look Up is part comedy, part thriller, part Science Fiction — and all brilliant. This movie is completely surprising with just how good it is.
I went into this movie thinking it was going to be a straight up comedy, and while it is hilarious at times, there is a lot more to it. It has a bit of Science Fiction and Drama mixed in, as well as some thriller aspects. At times Don't Look Up is laugh out loud hysterical, at others it is absolutely terrifying.
The movie starts off with PHD candidate Kate Dibiasky (Jennifer Lawrence) discovering a giant comet that is hurtling towards Earth. The chances of an extinction event are near 100% and she must decide with the help of Dr. Randall Mindy (Leonardo DiCaprio) what they need to do about it. When they bring it to the President (Meryl Streep) she wants to simply avoid the issue because midterm elections are coming up.
What happens next is an hilarious and horrifying journey through politics, science, and humanity. How will people act when they learn they have just six months to live? There are a whole lot of different paths to take, including flat out denial, which make for humor, heart, and a really fun movie that has no business being as good as it is.
There is also a political undertone that can't help but feel like something the country has gone through already — and is still going through. It is extremely believable that if this same situation occurred, and it could, the results would be the same. And that is scary.
Leonardo DiCaprio and Jennifer Lawrence steal the show. Listen, this cast is amazing, incredible, and extremely talented. Each person has their time on screen and does a great job demanding the attention they deserve. But the connection and chemistry between DiCaprio and Lawrence on screen is captivating.
They have almost a father-daughter relationship and friendship that can't help but make viewers smile at time. They are the core of this film, and it was so lovely to see them together in this. I would love to see more films starring the two of them.
Don't Look Up has joined the masses of movies released this year and clocks in at over two hours — nearly two and a half to be exact. While this has widely been a bad thing for films, Don't Look Up pulls it off. Now, don't get me wrong, it could certainly be shaved down and still work, but this ensemble cast is so good at what they do, that they propel the story forward and keep the pacing going so that it never really drags.
While Lawrence and DiCaprio have a demanding presence on screen, Rob Morgan who plays Dr. Oglethorp holds his own up against them. His scenes find him almost always with at least one of the two and yet he doesn't become overshadowed. He brings humor at times, and heart at other times. Morgan is a great addition to the cast.
The entire cast list is bonkers when you take a look at it. There is so much star power in this movie and the fact that they all have their time for character development is impressive and a testament to the writing and directing.
Actors like Ron Pearlman, who makes a small appearance a few times, fit perfectly into the story. Then you have Timothee Chalamet who continues to impress me time and time again this year. That boy can act. Even when in a side role, similar to his film The French Dispatch, he brings something special to the table.
Adam McKay wrote the screenplay for Don't Look Up and also directed it and coming from someone who isn't his biggest fan, I was flat out impressed. The way the story has so many main characters, and so much going on, but is able to focus on the important plot points and not veer too much from what the audience wants.
Not to mention some of the brilliant directing and editing choices that were made. Several cutaways that spend time on close ups of nature really drives home the beauty of this planet called Earth — and becomes heartbreaking at time. I need to watch it a second time but Don't Look Up just might beat out Ant-Man for my favorite project of his.
There is one part of the plot that just did not work for me at all. It is a bit of a spoiler so I will tread lightly, but a character does something that feels completely out of character. It takes away from the likeability of that person, and is actually quite annoying the longer it goes on. It just doesn't feel natural or right, and is completely unnecessary to the overall story.
It should also be applauded that for once an original song is included in the movie and not just playing over the credits. Ariana Grande and Kid Cudi's song, Just Look Up, is woven into the story line in a way that truly works. It will have the audience smiling, and perhaps even shedding a tear or two.
Stay for both the mid and end credit scenes. They are silly and hilarious, but not throw away scenes. Each of them ties back into the film as a whole and honestly, even takes it up a notch in my book.
Rating: 4.5/5
Charming, witty, and full of political satire — Don't Look Up has no business being this good. The cast has amazing chemistry and not one person is wasted. What a film.
About Don't Look Up
Kate Dibiasky (Jennifer Lawrence), an astronomy grad student, and her professor Dr. Randall Mindy (Leonardo DiCaprio) make an astounding discovery of a comet orbiting within the solar system. The problem — it's on a direct collision course with Earth. The other problem? No one really seems to care. Turns out warning mankind about a planet-killer the size of Mount Everest is an inconvenient fact to navigate.
With the help of Dr. Oglethorpe (Rob Morgan), Kate and Randall embark on a media tour that takes them from the office of an indifferent President Orlean (Meryl Streep) and her sycophantic son and Chief of Staff, Jason (Jonah Hill), to the airwaves of The Daily Rip, an upbeat morning show hosted by Brie (Cate Blanchett) and Jack (Tyler Perry). With only six months until the comet makes impact, managing the 24-hour news cycle and gaining the attention of the social media obsessed public before it's too late proves shockingly comical — what will it take to get the world to just look up?!
DON'T LOOK UP is written and directed by Academy Award winner Adam McKay (The Big Short) and also stars Mark Rylance, Ron Perlman, Timothée Chalamet, Ariana Grande, Scott Mescudi (aka Kid Cudi), Himesh Patel, Melanie Lynskey, Michael Chiklis and Tomer Sisley.
Don't Look Up comes to select theaters on December 10th
and Netflix on December 24th.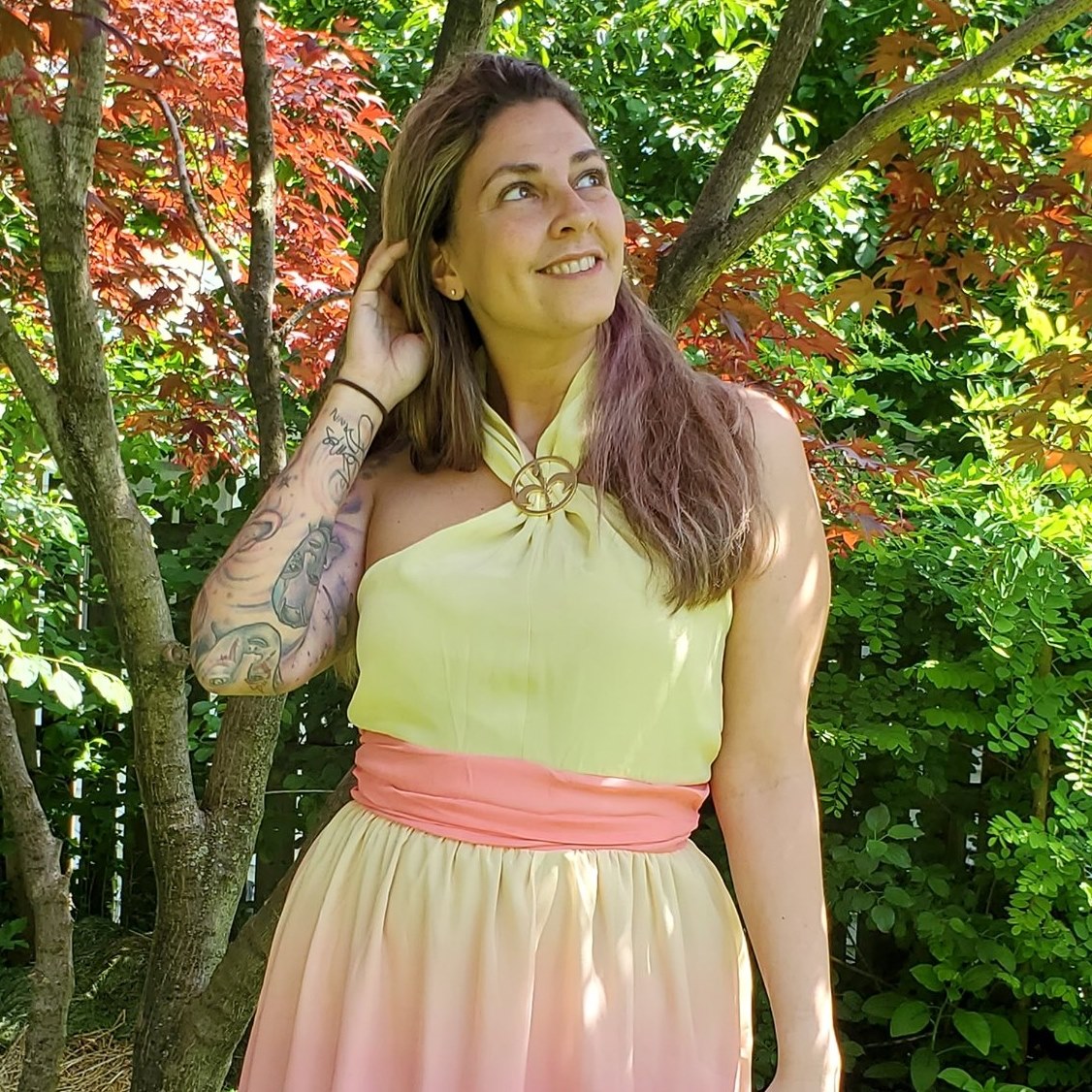 Tessa Smith is a Rotten Tomatoes Tomatometer-approved Film and TV Critic. She is also a Freelance Writer. Tessa has been in the Entertainment writing business for almost ten years and is a member of several Critics Associations including the Critics Choice Association, Hollywood Critics Association, and the Greater Western New York Film Critics Association.