Being The Ricardos is entertaining, charming, and a lot of fun. However, there is a major issue with this movie that is nearly impossible to look past.
Being The Ricardos is certainly an entertaining movie. It tells the story of Lucille Ball and Desi Arnez and is based on true events. The cast all give stellar performances and the plot is enough to keep most audiences on the edge of their seats. There is just one problem with this film, and it is a big one. No matter how good Nicole Kidman and Javier Bardem are, they just never become Lucy and Desi.
What do I mean by that? While their chemistry is amazing, and their characters are intriguing, they just feel like Nicole and Javier. The costumes, as well as the hair and makeup, do their part but they just never fade away into their respective characters. This is unfortunate because it never becomes a film about I Love Lucy.
Of course they mention the show and even include classic moments like the grape stomping, but no matter how hard audiences try, they will likely never see the beloved characters, just a couple of fantastic actors trying their hardest to become them. When the movie switches to black and white they almost get there, but never fully.
Perhaps this will only be an issue with the Lucille Ball fan base. For those just somewhat familiar with her work, there is a chance the movie pulls off what it sets out to do.
All that being said, this movie is still one of the best movies of the year. The plot itself is interesting from the start. Being The Ricardos dives into the behind the scenes of I Love Lucy and explores how the show started, how involved Lucille Ball was, and a personal look inside the relationship of Lucy and Desi. There are some shocking moments here for those who don't know how their marriage played out, and it is really fun to watch Kidman and Bardem on screen.
Through it all, these two have chemistry. They are captivating while in scenes together and viewers will find themselves really rooting for them — not only for their relationship but for their careers as well. This has a lot do to with the exceptional writing, as well as what Kidman and Bardem bring to the roles.
They aren't the only standouts in the movie though. J.K. Simmons plays William Frawley, who plays Fred Mertz and Nina Arianda takes on the role of Vivian Vance, who plays Ethel Mertz. Simmons is the most believable of the core four from I Love Lucy, and the only one that really blends into the character, making it easy to see William. Arianda has a side story as Ethel that is likely to hit pretty much every viewer right in the heart. She delivers a great performance but again, never really becomes Vivian.
The editing keeps the movie interesting. Sometimes the back and forth through time can be confusing, but Being The Ricardos pulls it off. I also really enjoyed how the colors fade into black and white in order to show the viewers when they are watching an episode of I Love Lucy, versus when we are in the real world. The movie clocks in at just over two hours, which feels like the perfect run time. It is enough time to give the audience what they want without dragging on and on.
Overall Thoughts
Being The Ricardos tells the real life story of Lucille Ball and Desi Arnaz. Their life together is full of drama. Lucy is portrayed as a complete boss, and someone who isn't afraid to push for what she wants. Nicole Kidman gives viewers a performance of a lifetime, however she unfortunately never becomes Lucy. The same goes for Javier Bardem as Desi, he just never becomes him, no matter how hard viewers try to see it.
That being said the plot is captivating, the performances stellar, and the visuals stunning. The costumes, hair, and makeup should be applauded. Everyone tries their best to make this movie work and while it does, there is just no replacing Lucy and Desi, they were truly one of a kind.
Entertaining right from the start, but there is one big problem here — Nicole Kidman never fully becomes Lucy, and Javier Bardem never fully becomes Desi.
Rating: 4 out of 5
About Being The Ricardos
Lucille Ball (Nicole Kidman) and Desi Arnaz (Javier Bardem) are threatened by shocking personal accusations, a political smear, and cultural taboos in Academy Award®-winning writer and director Aaron Sorkin's behind-the-scenes drama Being the Ricardos.
A revealing glimpse of the couple's complex romantic and professional relationship, the film takes audiences into the writers' room, onto the soundstage, and behind closed doors with Ball and Arnaz during one critical production week of their groundbreaking sitcom I Love Lucy.
Featuring J.K. Simmons, Nina Arianda, Alia Shawkat, Tony Hale, Jake Lacy, Linda Lavin, Ronny Cox, and John Rubinstein.
Being The Ricardos comes to select theaters on December 10th
and Prime Video on December 21st.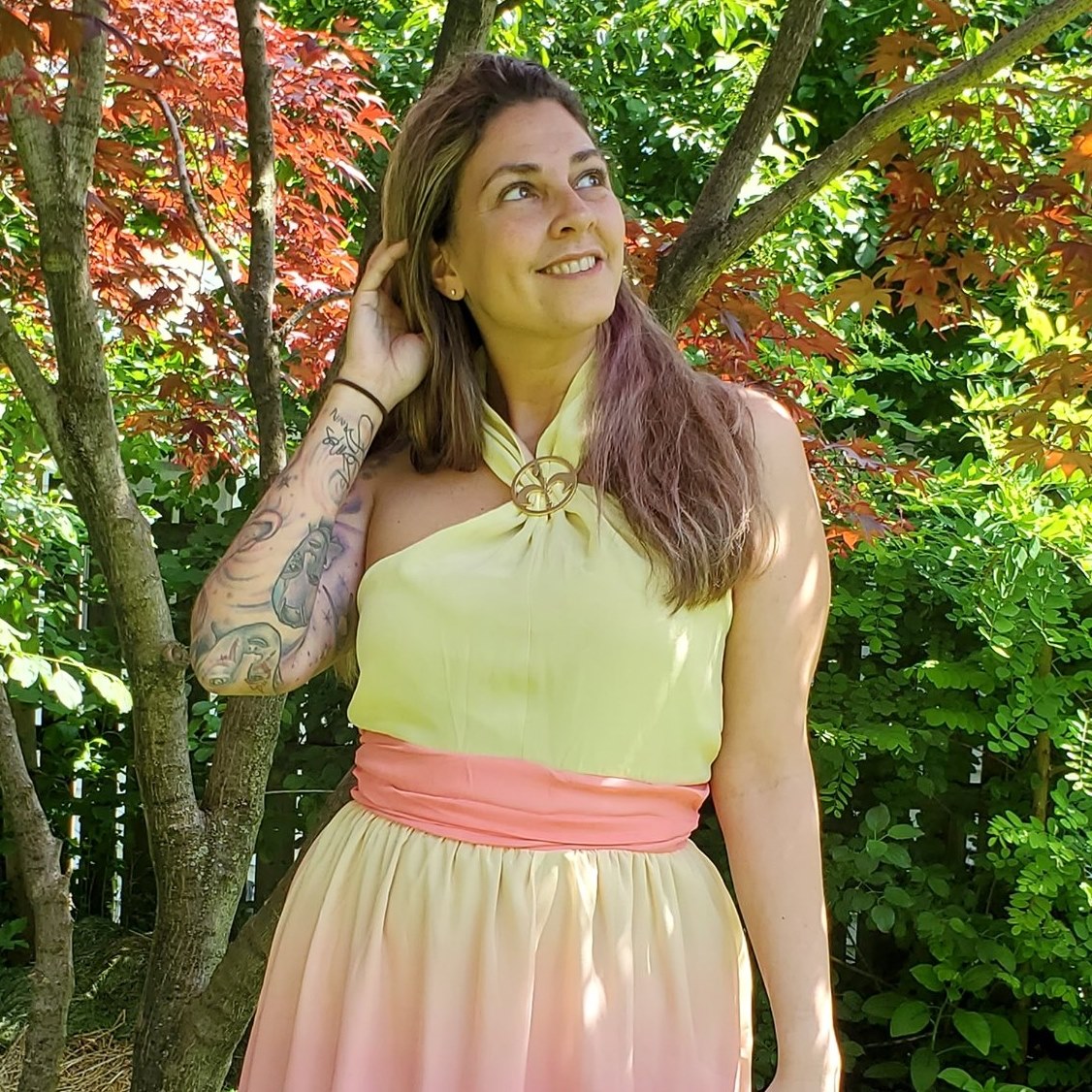 Tessa Smith is a Rotten Tomatoes Tomatometer-approved Film and TV Critic. She is also a Freelance Writer. Tessa has been in the Entertainment writing business for almost ten years and is a member of several Critics Associations including the Critics Choice Association, Hollywood Critics Association, and the Greater Western New York Film Critics Association.