Netflix's YOU is back with a whole new season in which Love and Joe have a baby — here are the best & most bone-chilling You Season 3 quotes.
You Season 3 Quotes
You Season 3 is filled with bone-chilling quotes. Joe is back and he is up to his old tricks of stalking and … quite possibly… murder. Here is a collection of the very best quotes from You season 3. As always, we try to keep these spoiler free by not attaching names to the quotes, but as you go further down the list, the more spoilery the list can become.
So be warned if you have yet to watch You Season 3 you might want to stay away.
"For her, I'd marry the monster."
"I still believe in the one. That the right person is out there for me."
"I never thought to wonder what happens after boy gets girl."
"You compromise when you have to. When it's for them."
"At least I have a small remnant of my former life."
"That tone. Warm with an under-tone of Peach level condescension."
"Why does my own child not like me?"
"Love's right. My heart's not really in it. How could it be? When you stole it."
"Friends tell friends."
"Are you flirting with me?"
"I just got winded going up ten stairs. I need to hit some kind of gym."
"I have to protect him at all costs from what happened to me."
"Is it just me or is everyone in this conversation calling me fat?"
"Hard to be invisible with the greatest magnet in the history of the species strapped to your chest."
You season 3 quotes continued…
"When they start crawling it's a miracle anyone survives."
"Your job right now is to connect with your baby and your man."
"You're always distracted."
"Even that's not really privacy."
"So weird. I don't remember putting on a leash, it just kind of slipped around my neck at some point."
"You feel it too, don't you?"
"I didn't know the real her when I fell in love."
"I can't do that to him."
"If you're not careful you'll start caring about private schools and stock portfolios."
"Everything suddenly feels real."
"I'm married but to the wrong person. What if you're the right one?"
"I'm just looking for a friend."
"Never again. I promised myself I would do this right."
"That feeling you want to bottle, turns out it can come back."
"I don't believe in conspiracies except when they are about unfair advantages of being rich."
"We're far too feminist to say a woman stole a man."
"We as a species deserve to go extinct."
"I'm just a stay at home mom slowly going insane."
"It's really nice to have an actual conversation."
"There's nothing simple about it when somebody gets stuck in your mind."
You season 3 quotes continued…
"Are you obsessed with her?"
"He was supposed to be a girl."
"He looks at me like I'm a monster."
"We both have done bad things."
"Happily ever after looks a lot different than I thought."
"I'm gonna make this work. No matter what it takes."
"Goodbye, you."
"How are we supposed to understand each other?"
"I think we need to go to couple's therapy."
"You kept a box. I know what that means."
"I caught him about to cheat. It's the same thing."
"The difference is I almost did a bad thing and she actually did a terrible thing."
You season 3 quotes continued…
"Don't fight. Don't make it worse. There's no telling how she'll react."
"I didn't plan it like some kind of psychopath."
"You signed a lease for our crime scene?"
"Let me focus!"
"She's been holding my past relationships against me."
"You put our family in danger, Love."
"The real problem with my marriage is my fucking wife."
"The we is codependence masquerading as love."
"It's already blame the parents-o-clock."
"This is the story of your disappearance."
"Burying you in the woods is the best I've got."
"This isn't me. I put this behind me. I changed."
"Look at me now."
"I don't even recognize myself."
"You were going to leave me? Are you insane?"
"Why does everybody think I'm impulsive?"
"I just want to be a good role model for my child."
"She's relatable except for the part where she's an ax murderer."
"And just like that she's the victim again. Masterful."
"Dumb back-stabbing face."
"Now…it's time to vanish you."
"Why didn't you run?"
You season 3 quotes continued…
"Mine is to prevent her from murdering this therapist."
"The truth is the easiest thing to do is to end this marriage."
"You must choose to stay together every moment from now until death and that takes a lot of will and something both of you are willing to fight for."
"Let's be honest. It feels good to fix something."
"The only thing worse than a kids party is a rich kids party."
"How drunk do you want to be for this?"
"Losing one would be like losing both."
"I'd rather lose another finger than carpool with Mormon Neville Longbottom."
"There's sugar in raspberries. We don't let them eat any fruit."
"I had to remove her teeth."
"Do you just drive around making mental notes of good places to disappear people?"
"He is the only reason I'm alive. How do you think that makes me feel?"
"I will be burying bodies until I am 70 years old! Because if I'm not 100% into you at all of the time, you will keep killing people."
"If I'm not enough for you, you'll kill me."
"Neither one of you is gonna kill your spouse. You're many things but you are not murderers."
"I don't wanna hurt anyone."
"Joe, stay with the violent thoughts."
"If someone… sees me… If someone see the real me, they'll go away. For good."
"I would absolutely kill for you."
"I would kill for you too."
"We can't just erase our worst impulses. But maybe we can control them."
"I would never go so far to call Love a pod person but she's….assimilated."
"Maybe I'm the problem."
"Why do I still feel so on the outside."
"Trying to fit in is the worst."
"It's an incredible feeling. Letting out the part of yourself you need to keep caged most of the time."
"Why do I feel like you're hiding something?"
"Is there something else you're not telling me?"
"You made me feel like there's something wrong with me!"
"How coddled was his life to believe he is safe around men? I wasn't even safe around boys."
"I can't completely cage what is inside of me or when it bursts out it comes for blood."
"Things will be different this time."
"Our love language is violence."
"She's too good at this now. This shouldn't be routine."
"'Til death do us part."
"How the fuck are these two getting out of here alive?"
"I don't feel bad about this."
"Real evil has to be dealt with."
"This will be the last ugly thing I ever have to do."
"If I wasn't perfect I would lose it all."
"A game so rigged it could only exist in a world that hates women, especially mothers."
Enjoyed these YOU Season 3 quotes? Be sure to check out my other quotes collections from your favorite movies and TV shows!
About YOU Season 3
In Season 3, Joe and Love, now married and raising their baby, have moved to the balmy Northern California enclave of Madre Linda, where they're surrounded by privileged tech entrepreneurs, judgmental mommy bloggers, and Insta-famous biohackers. Joe is committed to his new role as a husband and dad but fears Love's lethal impulsiveness. And then there's his heart.
Could the woman he's been searching for all this time live right next door? Breaking out of a cage in a basement is one thing. But the prison of a picture-perfect marriage to a woman who's wise to your tricks? Well, that'll prove a much more complicated escape.
YOU Season 3 hits Netflix on October 15th.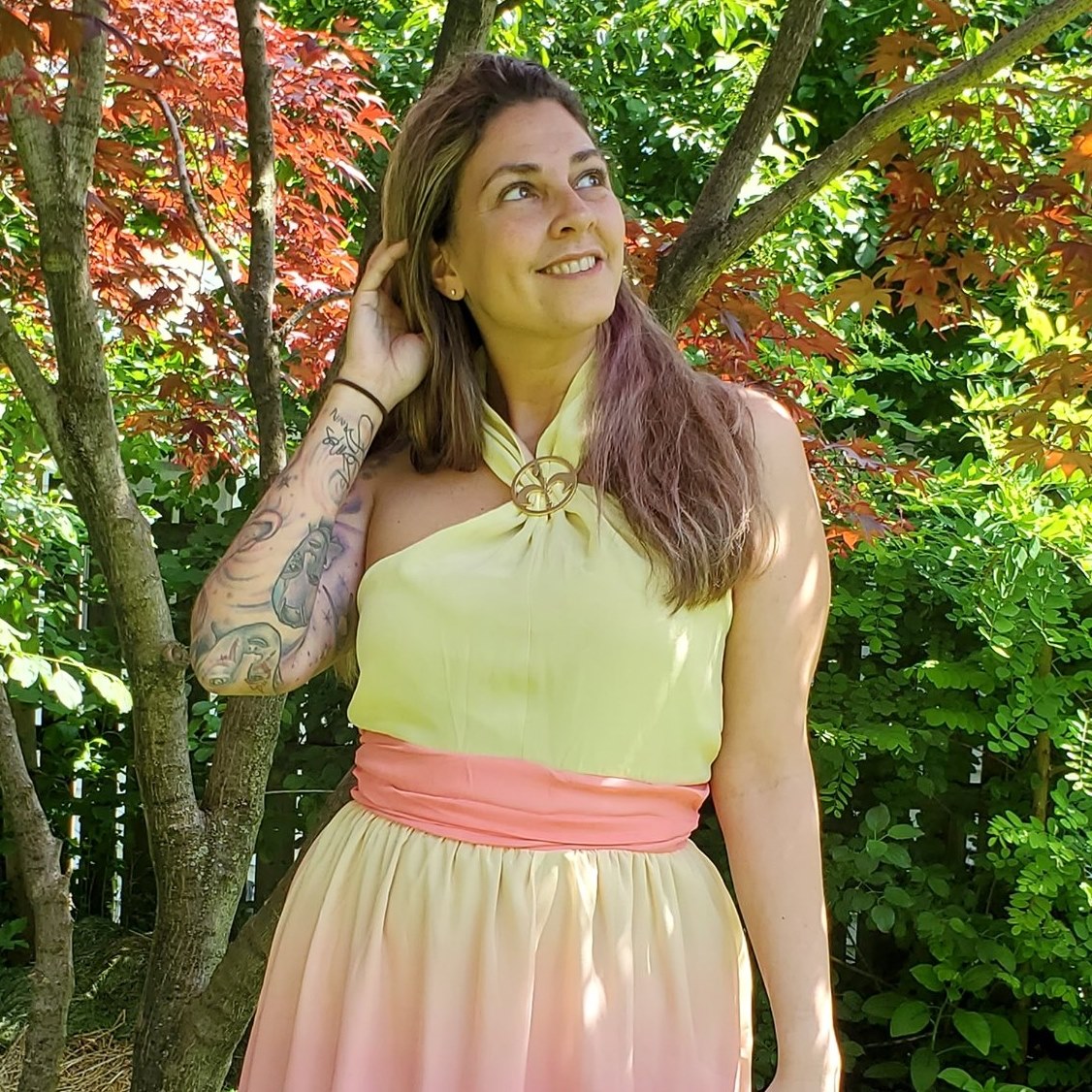 Tessa Smith is a Rotten Tomatoes Tomatometer-approved Film and TV Critic. She is also a Freelance Writer. Tessa has been in the Entertainment writing business for almost ten years and is a member of several Critics Associations including the Critics Choice Association, Hollywood Critics Association, and the Greater Western New York Film Critics Association.