Venom: Let There Be Carnage is a complete blast, much like the first film, and you do NOT want to miss that mid credit scene!
Venom: Let There Be Carnage takes all of the silly banter between Venom and Eddie Brock from the first film and completely doubles down on it. For those people who thought the first film was too immature and silly, the second one is not for you. But if you are like me and had a complete blast with the original, you are going to have way too much fun with Venom: Let There Be Carnage.
This movie is banana pants crazy, in the best way possible. There is action, humor, heart, several love stories, and if you thought the symbiotes looked cool in the first one, you haven't seen anything yet! Carnage is absolutely brutal in the comic books, and he is perfectly portrayed in this movie. If you thought Venom was bad, just know he is the least aggressive and deadly symbiote there is.
Carnage loves to kill, and so when he joins forces with a serial killer, Cletus Kasady, there is pretty much no stopping him. He is a threat to the entire planet at that point. So to see him on the big screen was exhilarating for this fan. Woody Harrelson is the perfect casting choice for Kasady. He is cold, calculated, manacle, and bone chilling. It is very clear that he jumped head first into this role and fully embraced his crazy side.
Much like in the first film, Tom Hardy gives it his all as Eddie Brock. There is something about his portrayal, and the arguing with Venom, that he does so well. His chemistry and banter with Venom is what made Venom so fun, and what makes Let There Be Carnage feel like the perfect continuation. At this point the two have been living with each other for a while, and so of course they are grating on each other's nerves.
They can literally never be separated if Venom is to survive and that is going to to add some stress to their relationship. Because of this what happens in the movie feels completely believable — and relatable to anyone that has ever been in a relationship before.
Andy Serkis has been on record saying that Venom: Let There Be Carnage is a love story, and after watching I one hundred percent agree with that. More than one, honestly. There is a whole lot in this film that is about relationships, love, putting up with one another, and learning that you cannot live without each other. Not just between Venom and Eddie either.
One of the best things about this movie is just how absolutely amazing Carnage looks. The look and vibe of the symbiote being really freaking cool in Venom is something almost everyone could agree with, and Sony made it look even better with Carnage! Taking that look of Venom and bringing it up a notch into something slightly more terrifying is exactly what they needed to do, and they did. So very well.
Some of the greatest moments in this film are when Carnage and Venom are going at it. Talk about epic! The fights look visually stunning and beg to be seen on the big screen. If you have an IMAX near you, I highly recommend seeing Let There Be Carnage there.
As someone who enjoyed the ridiculous and silly humor in the first movie, I really liked it in the second one. They took what made me giggle and turned it into something that had me laughing uncontrollably. The banter between Eddie and Venom is somehow even more funny than it was in the previous film.
They go all in with the dialogue so if you were rolling your eyes during the first one, this movie is not for you. Although I want nothing more than for you to allow yourself to get into it, and enjoy the ride. That is what Venom: Let There Be Carnage is here for.
Shriek is a brand new character to the franchise and she quickly stole my heart. Naomie Harris does a phenomenal job of being — well — crazy. She is off her rocker, but she is also very much in love, and it makes you feel for her from the start.
All she wants is to love and be loved, now who can argue with that? Her role in this movie, especially toward the end, is quite predictable but still really delivers. She is one of the highlights of the entire movie for sure.
As for that PG-13 rating, it is exactly how it should be. Don't get me wrong, I would love to see an R-rated Venom but not fit into this universe. It just doesn't make sense given what we have already gotten. Sony does push the envelope a little bit here, which is appreciated, but to go full R would have never worked.
Overall Thoughts On Venom: Let There Be Carnage
The biggest issue with this movie is that it is predictable right from the very start. Take the way they kick it off and add in what we know from trailers and clips, and the whole movie is easy to figure out. That being said, it is a complete blast to sit through. Epic fight scenes, silly ridiculous humor, and even some heart sprinkled in? Sign me up.
Venom: Let There Be Carnage is just 90 minutes long — but that is the perfect length. If they tried to make it longer, or into something it isn't, it would have completely fallen apart. Now I know there are going to be a lot of people unhappy with this movie, especially those that did not like Venom, but I say go in and just have fun. That is what this movie is here for — to entertain you.
It isn't trying to win any awards and it certainly isn't going to be life changing. But Venom: Let There Be Carnage is a good time, and isn't that something we all need after this last year a half?
About Venom: Let There Be Carnage
Tom Hardy returns to the big screen as the lethal protector Venom, one of MARVEL's greatest and most complex characters. Directed by Andy Serkis, the film also stars Michelle Williams, Naomie Harris and Woody Harrelson, in the role of the villain Cletus Kasady/Carnage.
Venom: Let There Be Carnage hits theaters on October 1st.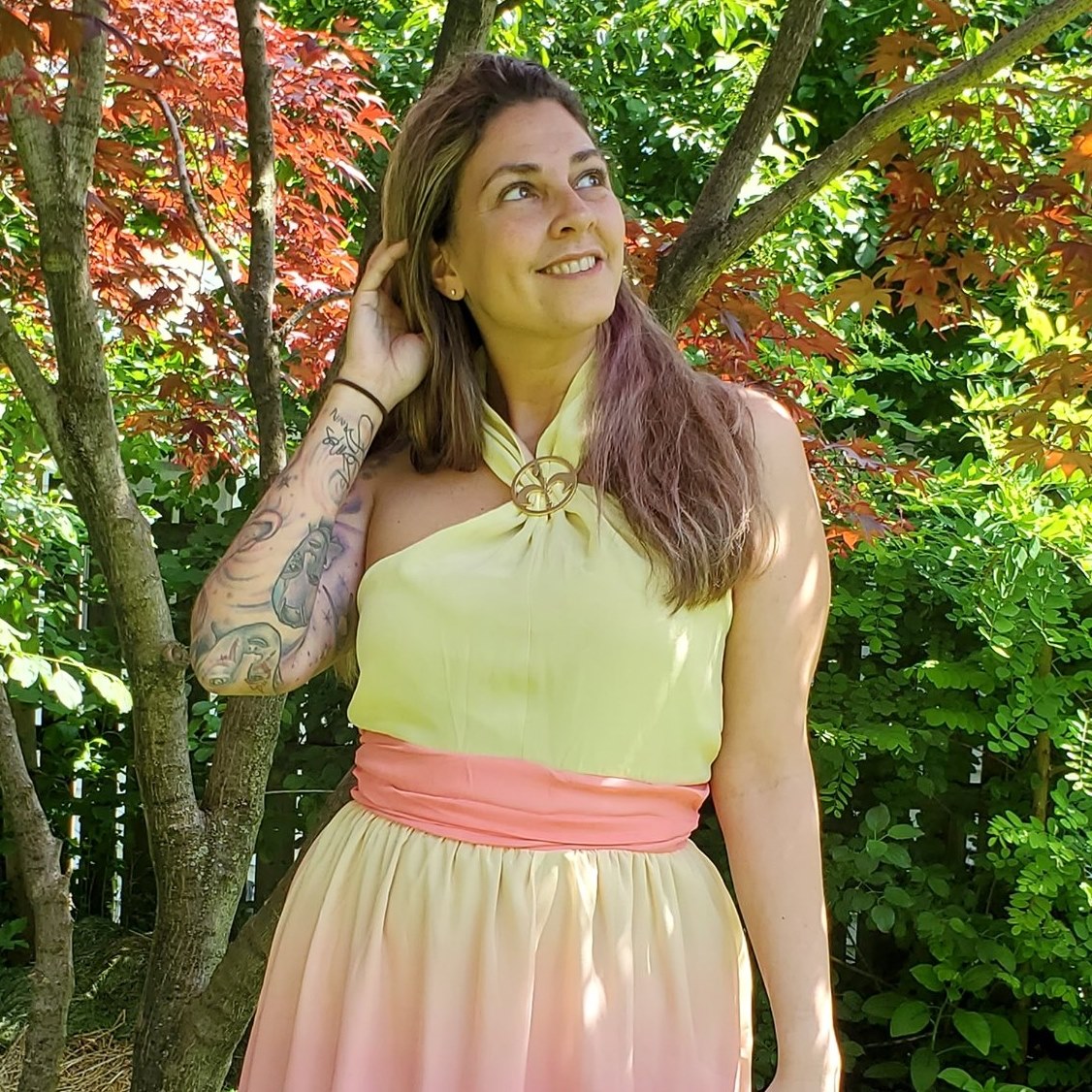 Tessa Smith is a Rotten Tomatoes Tomatometer-approved Film and TV Critic. She is also a Freelance Writer. Tessa has been in the Entertainment writing business for almost ten years and is a member of several Critics Associations including the Critics Choice Association, Hollywood Critics Association, and the Greater Western New York Film Critics Association.