Schmigadoon! is creative, intriguing, fascinating — and jam packed with hilarious musical numbers — but is a love it or hate it show.
Schmigadoon! is one of those shows that will have a solid fan base who absolutely love it — and then a group of people who flat out hate it. There likely will not be anyone on the fence with this one when the season ends, but that isn't necessarily a bad thing. It strongly caters to fans of musicals, and does a fantastic job weaving in a ton of comedy, however in the process it will leave a bad taste in some people's mouth.
The show Schmigadoon! starts off with Melissa (Cecily Strong) and Josh (Keegan-Michael Key), meeting and falling in love. When they decide to go on a retreat to fix their relationship, things do not go as planned and they end up inside a musical. They are in a town called Schmigadoon! where the residents burst into song about what they are feeling at any given time — and invite them to sing along with them.
Inside the musical land there are numerous nods to popular musicals such as Sound Of Music, Gone With The Wind, and Oklahoma. They quickly discover they can only leave the town when they are in true love — something they were pretty sure they already had, but now must go on a journey of self discover to figure out. Along the way they change and influence the town and its residents as well.
What Works With Schmigadoon!
Both Cecily Strong and Keegan-Michael Key are hilarious, and they were perfectly cast in this show. They have great chemistry while joking together and when they are fighting. Passionate is a great way to describe their relationship, and they both bring a lot to the table.
Season one is just six episodes, each of which are just under thirty minutes long . The episodes are spent mostly in the town of Schmigadoon!, however there is at least one flashback scene to the real world in each one. While always hilarious, this scene is related to what is going on in the episode. Doing this makes the episodes tie together really well, and feel like an individual story/plot point — but one that is cohesive with the entire season.
The overall cast is wonderfully chosen for this show because they can sing — like REALLY sing — and of course in a musical that is pretty important. Dove Cameron's character is one of the best and brings in a lot of humor, as well as fun, to the season. That said, Kristin Chenoweth completely steals the show — even from Strong and Key. Her character is the villain of the show who is not afraid to back down for anything. The fact that she is really rocking those cheekbones needs to be mentioned too.
What Doesn't Work With Schmigadoon!
What works with Schmigadoon! for fans of musicals is exactly what is going to not work with Schmigadoon! for those that don't love them. The songs are hilarious and majorly drive all the plot points. As with all musicals, the cast is singing about what they are doing, feeling, and what is happening with the story.
There are some cheesy moments and a lot of over the top ones as well. All of which fits in to the show as a whole, but is something that can easily annoy viewers who don't enjoy those type of things.
Overall Thoughts
Schmigadoon! is a love letter to musicals that is perfectly cast. The first season is just six episodes long, making it very easy to binge. Each one of them has a tie in to the "real world" making the story really work and come together cohesively. There is a bit of a cliffhanger ending which will have viewers who are fully invested in the storyline begging for a second season — but also satisfied enough if there isn't one.
In true musical fashion, there is over the top acting, elaborate dance numbers, and songs perfectly describing what the cast is going through at that very moment. There is a lot of humor and this show is very clearly a comedy.
This is the very definition of a love it or hate it show. Fans of musicals will love it, but as for those who don't enjoy them, they likely won't enjoy Schmigadoon! at all. Strong and Key have incredible chemistry on screen.
About Schmigadoon!
In this parody of 1940s musicals, backpacking couple Melissa and Josh get trapped in Schmigadoon, a magical town filled with singing and dancing townspeople, and learn they can't leave without finding true love—which they thought they already had.
Schmigadoon! comes to Apple TV+ on July 16th!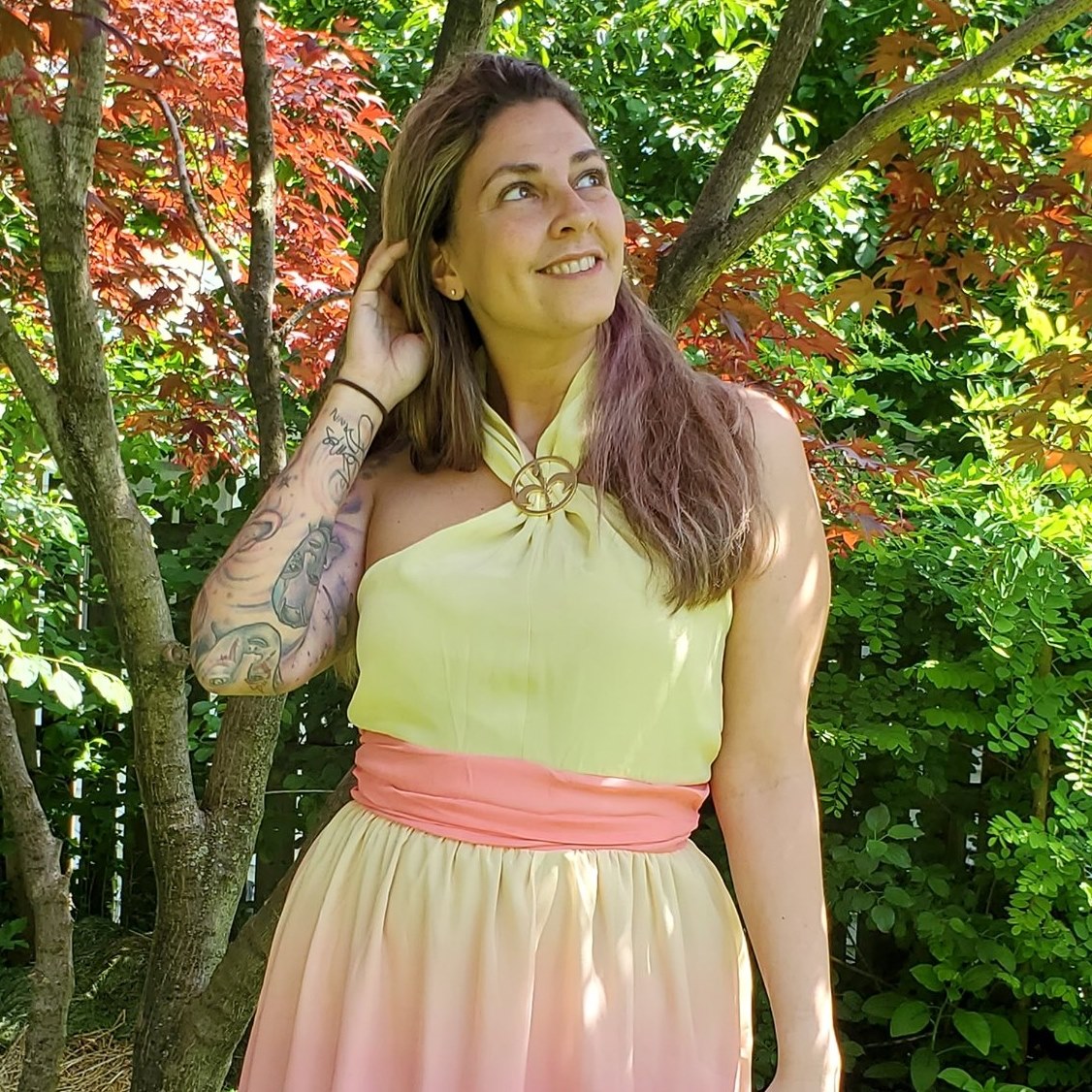 Tessa Smith is a Rotten Tomatoes Tomatometer-approved Film and TV Critic. She is also a Freelance Writer. Tessa has been in the Entertainment writing business for almost ten years and is a member of several Critics Associations including the Critics Choice Association, Hollywood Critics Association, and the Greater Western New York Film Critics Association.