Disney's Cruella is a visually stunning movie packed with incredible moments — here are the 10 most emotional moments.
There are a lot of moments in Disney's Cruella that will have viewers smiling, dancing, cheering, and even crying — here is a list of the top 10 most emotional moments in Cruella. As always, this list is done in the order of when they occur in the film, not how emotional they are.
WARNING: SPOILERS FOR CRUELLA
Below are the 10 most emotional moments for Cruella — there will be massive spoilers for the movie below.
First Mention Of Cruella
Within the first ten minutes of the movie, Estella's mother tells her that her name is Estella, not Cruella. This personality becomes her mean and dark side. The first mention of Cruella is exciting because it is the start of showing just who this villain is, and how she became who she is.
When Cruella's Mom Dies
Young Cruella sneaks into a ball and causes a scene. She is chased by three Dalmatians and when they get outside, she ducks. However the dogs do not stop. Instead they run into her mother, pushing her off the side of the cliff and killing her. Cruella must then live with the grief and guilt, for years and years.
Estella's Birthday Gift – Liberty of London Employment
Jasper has been watching Estella through the years and knows that it is her dream to work in fashion. He does some conning, and gets her a job at Liberty of London for her birthday — somewhere she has always wanted to work. This is such an emotional moment because Estella actually seems happy for the first time in a very long time.
Estella Get Noticed By The Baroness
Estella's talent was not allowed to be shown when working at Liberty, and she eventually breaks. Drinking one night and creating a window display that not only catches the eye of The Baroness, it gets her a job with her.
Cruella's Entrance to the Black and White Ball
Estella knows that she cannot go to the ball to steal back her necklace. However, Cruella can. In this extremely emotional moment where she enters the ball and sets her white cape a flame, viewers cannot help but have chills.
When Cruella Finds Out The Baroness Killed Her Mom
Cruella discovers the dog whistle that The Baroness has and through a quick flashback she realizes it is not her fault her mother died, it was The Baroness who killed her on purpose. This is also the emotional moment where Estella gives control over to Cruella, and embraces her new self.
The Red Carpet Montage
After embracing her Cruella side, she knows she needs to upstage The Baroness at every turn. This leads into an amazing red carpet arrival montage, where viewers get to see some stunning fashion. Including a trash dress.
When Cruella Discovers The Baroness Is Her Mother
There is a ten minute block in the movie that is a ball of emotions. The Baroness wants to kill Cruella, and locks her up in her loft then sets it a blaze. Horace and Jasper escape, and leave Cruella to die. Buddy, her dog, does his best to save her, but cannot. Lucky for her she is rescued by The Baroness' valet, and then immediately after discovers the secret of the necklace, and her true lineage — The Baroness is her mother.
When Estella Dies
After lots of planning, Cruella sacrifices Estella in order to let herself thrive. She takes on the full name of Cruella de Vil, and proves how deadly The Baroness is in front of everyone — when she allows herself to be pushed off the same cliff her mother was. Cruella inherits everything, thanks to Estella willing it to her before her untimely death, and The Baroness is arrested.
The End Credit Scene with Roger & Anita
The end credit scene shows Cruella gifting Pongo and Perdita to Roger and Anita, setting up for the future and for 101 Dalmatians. Fans of the original story are sure to love this moment.
Honorable Mention – Jasper and Horace
Horace is the comedic relief of the movie, and Jasper is the heart of it. They provide for some of the best moments in the whole movie.
Best Cruella Quotes.
Interview with John McCrea (Artie).
Spoiler free Cruella review.
About Cruella
Academy Award® winner Emma Stone ("La La Land") stars in Disney's "Cruella," an all-new live-action feature film about the rebellious early days of one of cinemas most notorious – and notoriously fashionable – villains, the legendary Cruella de Vil. "Cruella," which is set in 1970s London amidst the punk rock revolution, follows a young grifter named Estella, a clever and creative girl determined to make a name for herself with her designs.
She befriends a pair of young thieves who appreciate her appetite for mischief, and together they are able to build a life for themselves on the London streets. One day, Estella's flair for fashion catches the eye of the Baroness von Hellman, a fashion legend who is devastatingly chic and terrifyingly haute, played by two-time Oscar® winner Emma Thompson ("Howards End," "Sense & Sensibility").
But their relationship sets in motion a course of events and revelations that will cause Estella to embrace her wicked side and become the raucous, fashionable and revenge-bent Cruella.
Cruella will release simultaneously in theaters and on Disney+ with Premier Access for a onetime additional fee on Friday, May 28.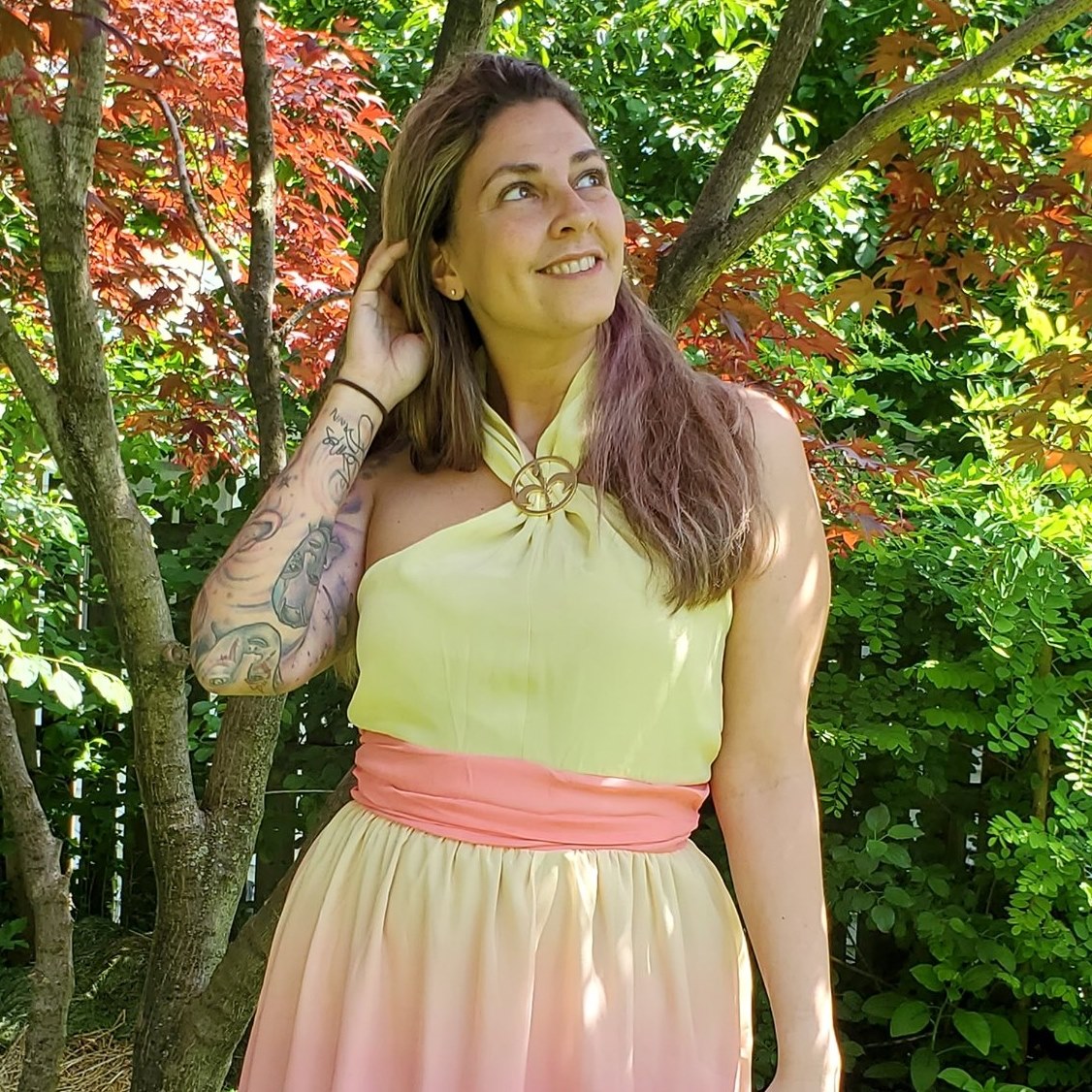 Tessa Smith is a Rotten Tomatoes Tomatometer-approved Film and TV Critic. She is also a Freelance Writer. Tessa has been in the Entertainment writing business for almost ten years and is a member of several Critics Associations including the Hollywood Critics Association and the Greater Western New York Film Critics Association.