Cruella is a visually stunning, punk rock journey of a film that explores exactly what made Disney's darkest villain who she is.
Disney's live action Cruella is a visually stunning movie in which Emma Stone perfectly portrays the larger than life villain — and allows fans to get to know her a little bit better. Set in the fashion world and grunge/punk rock era of 1970s London means that nearly every single scene is eye candy for the audience, with incredible set and costume design that is beyond gorgeous.
In this live action origin story of one of the greatest villains of all time, Estella is an aspiring fashion designer who teams up with a pair of young thieves, Jasper (Joel Fry) and Horace (Paul Walter Hauser), after an unthinkable tragedy. Eventually she crossed paths with Baroness von Hellman (Emma Thompson), a legend in the fashion world, and ends up working for her — a dream come true for her. Working this closely with Baroness triggers a series of events that causes Estella to embrace her much darker, meaner, and villainous cruel side — Cruella.
What Works With Cruella
The majority of Cruella just works on the screen thanks to the incredible costumes, set design, unexpected plot points, and the way they all tie together. As Cruella comes out of Estella, her mannerisms, fashion, and body stance completely change. This is a huge testament to the acting ability of Emma Stone, who blows Glenn Close's fantastic portrayal of Cruella out of the water.
This character is very clearly split into two personalities — Estella and Cruella — and Emma Stone crushes it as them both. The story works so well because of this split. There is a moment around the middle of the film where the audience might feel like things are wrapping up, however, they are wrapping up for Estella, and just getting started with Cruella.
Every single outfit, especially surrounding the fashion shows, is magical to look at. The way they move, the way they standout in a crowd, and the way that either Emma wears them, is just a joy to look at. These pieces could be manufactured and sold, and would sell out quite quickly. They just work, especially in the world of Cruella.
Emma Thompson is not to be discounted though, because her portrayal of the Baroness is a very welcome addition to Cruella's origin story. The back and forth relationship between these two, as rival fashionistas, is done so well by both Emmas that is completely steals the show whenever they are on the screen together. There is no doubt that these are two of the greatest actresses of all time, and to see them working so incredibly together, is a treat.
Jasper and Horace, as expected, provide a lot of the comic relief in the movie. These moments are spread out well enough to break up the dark and serious moments, but there are not too many of them that they feel completely out of place. These two actors do such a great job in bringing this iconic duo to life, and are one of the best parts of the movie.
It should also be noted that young Cruella, played by Tipper Seifert-Cleveland, is fantastic in this movie. Not only does she do a great job setting up for what is to come with the character, she embodies Emma Stone's Cruella very well. Or perhaps, it is Emma Stone, who perfectly portrays her version of the character.
John McCrea plays Artie, a boutique owner and quick friend of both Estella and Cruella, and he steals pretty much every scene he is in. The director, Craig GIllespie, was so impressed with what he was bringing to Artie that a year after filming, they shot another scene for the movie that was never planned. The only issue with this character is that he is not in it enough. He is fantastic, and another great addition to an incredible cast.
As if the movie could not get any better, the soundtrack is rocking. Every song is perfectly chosen, and placed in the right moment of the story. It will be very hard for viewers to not rock out in their seats during several different scenes, because the music will take them over.
What Doesn't Work With Cruella
As fantastic as this movie is, there is no denying that it is simply too long. Clocking in at nearly two hours and fifteen minutes is a bit ridiculous and feels unnecessary. Cruella could have lost anywhere from twenty to thirty minutes and been just as good –perhaps even better. This is a long time to sit and watch a film like this, especially since it is likely one that many families will go see, and younger kids might have a harder time sitting that long.
There aren't many moments that drag on, and it does feel like everything is there for a reason, however, there are certainly some scenes that could have been cut down, even just a little, adding up to enough cuts to put it under two hours long. It is important to see what Jasper, Horace, and Estella were up to as they grew older, however, that is one part that could have been shortened.
Some moments in the movie are very dark, in the meaning that it can be hard to see them because of the brightness level. One in particular is a fabulous nighttime fashion show that could have been so much better if it was given just a bit more light. However, it can be allowed because of the fact that it is at night. Plus, the music portion of the show really makes up for it.
As for the story itself, while it does work for the most part, there are some moments that seem to contradict what fans of Cruella know about her, and might leave them with some questions as to what that might mean. But if taken with a grain of salt and that this is a re-imagining, it can all be forgiven.
Overall Thoughts
Disney's Cruella takes one of the most well known villains of all time and gives her an origin story full of fashion, punk rock, and darkness. The story is well written and while some moments feel out of place for her, most of them work really well. There are several simple nods to the original story and 101 Dalmatians that will make most fans smile to themselves when they catch them.
Emma Stone absolutely crushes this role, so much so that it can be said she blows Glenn Close's portrayal out of the water. She perfectly embodies Estella and Cruella, doing a great job of making them two separate characters and personalities. Emma Thompson should not be dismissed and her character, the Baroness, goes head to head with Cruella many times, and holds her own in each scene they share. It should be said that this cast is phenomenal and has a big hand in making this film as enjoyable as it is.
The costumes, the set design, the score, the cinematography, all go into that as well. This film is a journey and while that journey is a bit too long, it is still worth every single minute of time to go on it. This movie is a feast for the eyes that any Disney villain fan does not want to miss. Definitely one of those films that can be enjoyed time and time again.
This might not be a Marvel movie, but that doesn't mean you should get up as soon as the credits start rolling. Not only will you be treated to an amazing song as they roll, there is an end credit scene you do NOT want to miss.
Best Cruella Quotes.
About Cruella
Academy Award® winner Emma Stone ("La La Land") stars in Disney's "Cruella," an all-new live-action feature film about the rebellious early days of one of cinemas most notorious – and notoriously fashionable – villains, the legendary Cruella de Vil. "Cruella," which is set in 1970s London amidst the punk rock revolution, follows a young grifter named Estella, a clever and creative girl determined to make a name for herself with her designs.
She befriends a pair of young thieves who appreciate her appetite for mischief, and together they are able to build a life for themselves on the London streets. One day, Estella's flair for fashion catches the eye of the Baroness von Hellman, a fashion legend who is devastatingly chic and terrifyingly haute, played by two-time Oscar® winner Emma Thompson ("Howards End," "Sense & Sensibility").
But their relationship sets in motion a course of events and revelations that will cause Estella to embrace her wicked side and become the raucous, fashionable and revenge-bent Cruella.
Cruella will release simultaneously in theaters and on Disney+ with Premier Access for a onetime additional fee on Friday, May 28.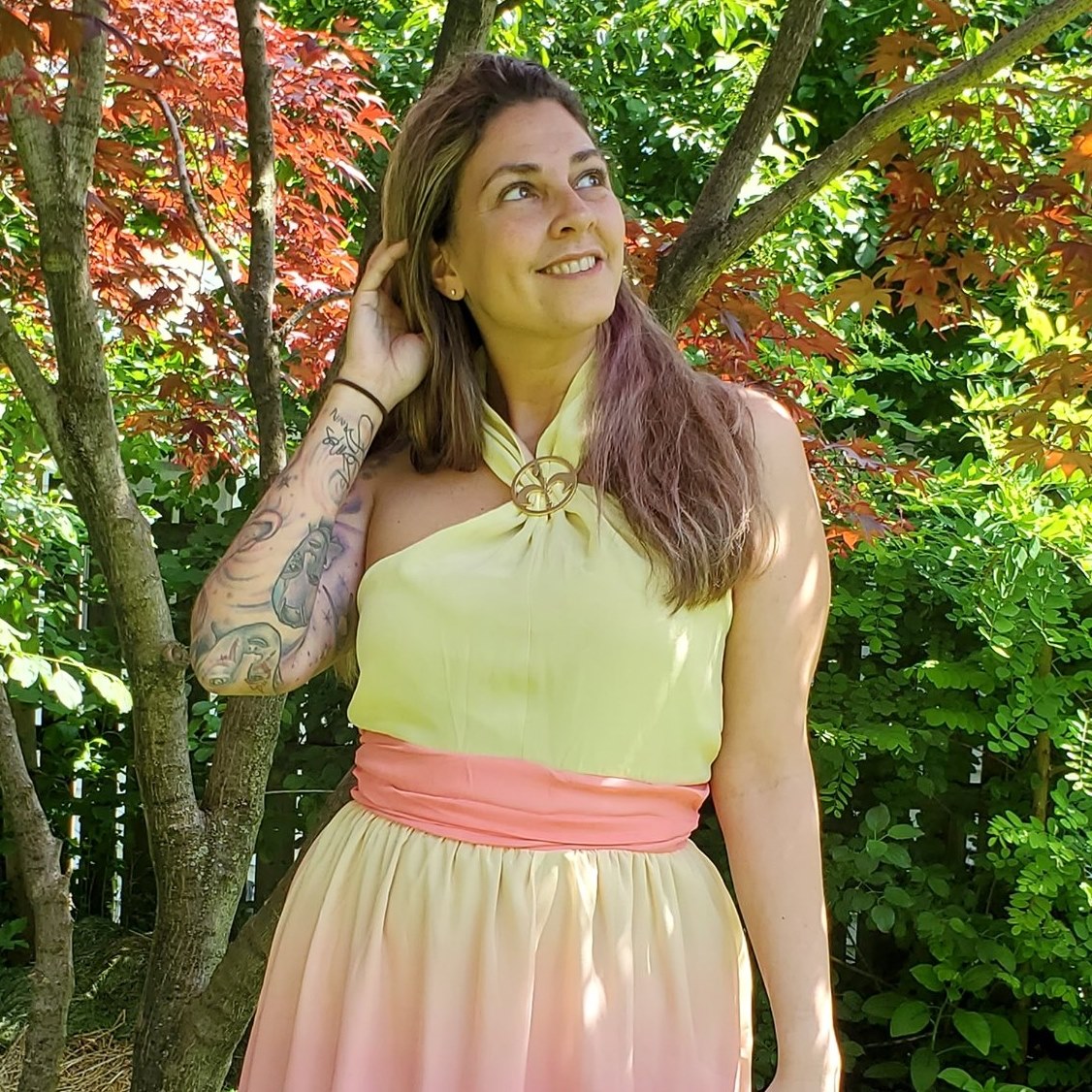 Tessa Smith is a Rotten Tomatoes Tomatometer-approved Film and TV Critic. She is also a Freelance Writer. Tessa has been in the Entertainment writing business for almost ten years and is a member of several Critics Associations including the Critics Choice Association, Hollywood Critics Association, and the Greater Western New York Film Critics Association.