John McCrea stars as Artie in Disney's Cruella and in this interview we talk about the music, the sets, and the bonus scene he filmed.
There are many things to love about Disney's Cruella, and John McCrea playing Artie is near the top of that list. He is a scene stealer, and brought so much to the character, that the director Craig Gillespie asked him to come back and film a bonus scene about a year after filming in London. John flew out to LA for the first time to shoot with Emma Stone, and although he is keeping his lips sealed about which scene it is, he is very glad they added it.
"It was odd to pickup the character after a year. I think having seen the film, the scene that is added is really necessary and it wraps up a lot of stuff for that character, so I am so glad they added it. I would have gone in a hundred times more if they asked."
John never imagined he would be joining the Disney family, especially as part of Cruella's crew, but he is so glad to have become part of that history, for ever and ever. "When people think of Cruella De Vil, hopefully some of them will think about Artie. That's pretty rad."
Not only in Cruella, but in many of their recent endeavors, Disney is getting more inclusive and diverse. When asked how it feels to be a part of that, John says it feels wonderful, and then continues to explain that "to be part of Disney's history in any way shape or form is amazing, but the fact that it's about representation and it's a positive thing, is even better." To hear that this movie is included in the conversations about representation, and with his character specifically, is "like a cherry on an already perfectly baked cake."
Some of the scenes in Cruella are huge and elaborate, while others are more on the petite side, like Artie's shop. What John loves about this is that every day it was something completely different.
"One day you could be on the biggest soundstage like Hellman Hall with hundreds and hundreds of hand lit candles everywhere. The attention to detail is amazing. Then the next day you show up instead you will be in that tiny tiny shop surrounded by beautiful clothes. They varying scale of the movie is really quite something to behold because its massive and its loud, and it's quiet."
When it comes to Disney's Cruella, there is so much about it that begs to be seen on the big screen, which is something John agrees with. Should viewers feel safe, "the attention to detail in the production design, the costume design, the makeup designs – the bigger you can get, the better!"
Cruella will release simultaneously in theaters and on Disney+ with Premier Access
for a onetime additional fee on Friday, May 28.
About Cruella
Academy Award® winner Emma Stone ("La La Land") stars in Disney's "Cruella," an all-new live-action feature film about the rebellious early days of one of cinemas most notorious – and notoriously fashionable – villains, the legendary Cruella de Vil. "Cruella," which is set in 1970s London amidst the punk rock revolution, follows a young grifter named Estella, a clever and creative girl determined to make a name for herself with her designs.
She befriends a pair of young thieves who appreciate her appetite for mischief, and together they are able to build a life for themselves on the London streets. One day, Estella's flair for fashion catches the eye of the Baroness von Hellman, a fashion legend who is devastatingly chic and terrifyingly haute, played by two-time Oscar® winner Emma Thompson ("Howards End," "Sense & Sensibility").
But their relationship sets in motion a course of events and revelations that will cause Estella to embrace her wicked side and become the raucous, fashionable and revenge-bent Cruella.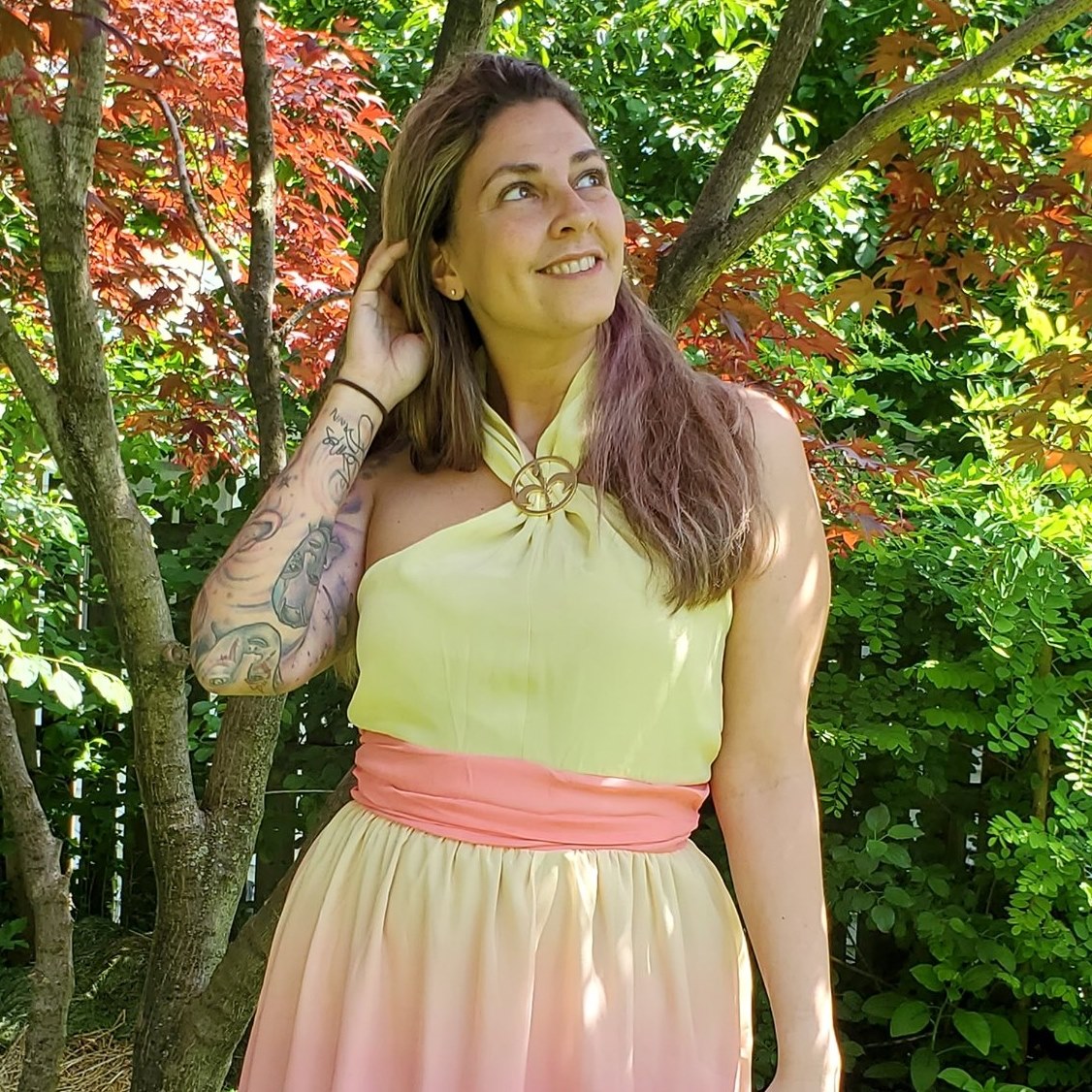 Tessa Smith is a Rotten Tomatoes Tomatometer-approved Film and TV Critic. She is also a Freelance Writer. Tessa has been in the Entertainment writing business for almost ten years and is a member of several Critics Associations including the Critics Choice Association, Hollywood Critics Association, and the Greater Western New York Film Critics Association.