Hubie Halloween is a fun family movie that brings you exactly what you would expect from Adam Sandler, with a little bit of spookiness too.
Hubie Halloween is exactly the type of movie that you likely expect it to be after watching the trailer. A silly comedy that is fun for the whole family this time of year. With Halloween likely looking different for you, this is a great movie to cuddle up on the couch with some popcorn for. It isn't a perfect movie by any means, or even a good one, but it is pretty hilarious at times.
Poor Hubie Dubois, played by Adam Sandler, has been a loser all of his life. No one in the town takes him seriously and make fun of him, even to his face. On Halloween night he stumbles upon some serious evil but of course, no one will believe him. People all around town start disappearing and Hubie decides to take it into his own hands to track down who is doing it.
While the majority of the jokes in Hubie Halloween are corny, some of them actually landed hard for me. I laughed out loud a lot more than I expected to. Like I said above, the jokes that you get are exactly what you should expect from this movie based on previous Adam Sandler and Happy Madison films.
If I am being totally honest, these movies are usually hit or miss for me. I either love them or hate them. But Hubie Halloween fell somewhere in the middle. There are lots of corny jokes, but some of them were actually pretty good.
The plot itself was entertaining as well. What seemed to be completely predictable ended up taking a turn that I did not expect at all. Once the movie wrapped up, I smiled. Yes it was very, very silly, but it was also kind of full of heart and a lot of fun. It didn't start off promising, but it did get there. Not a perfect movie, but I do recommend it if you want something silly to watch this Halloween. It is typical Adam Sandler so if you enjoy his style, you are sure to have a good time with Hubie Halloween!
Overall Thoughts
This movie is a lot of silly humor, and a little bit of spooky. There are even some jump scares, but nothing too intense, don't worry. Hubie Halloween has an all star cast just like you expect to see in an Adam Sandler movie — Kevin James, Julie Bowen, Ray Liotta, Steve Buscemi, Maya Rudolph, Michael Chiklis, and Kenan Thompson — I could go on and on. Each of them are pretty great in their roles and gave me a chuckle or two.
Families with tween/teen children are likely to enjoy this Halloween movie together as it isn't super scary and there are a lot of silly jokes — including numerous potty jokes. So if your children are like mine, they will be cracking up at those parts. Fair warning to parents of young kids, there are a lot of "boner" jokes. Although they went right over the heads of my girls who are 7 and 9. Hubie's mother wears some fairly inappropriate shirts as well. Ones that made my husband and I laugh while my girls had no idea what they meant. They just ignored them. If you are looking for more details on if Hubie Halloween is kid friendly or not, my girl Tania has you covered!
Overall this movie was actually kind of fun. The ending makes it more than worth watching. And there just might be a lesson or two in there for kids. No one should be treated differently just because of how they look and act, it is what is inside that counts. And bullies need to be stood up to — and treated with kindness. Heck, that just might be a good lesson for the world right now, don't you think.
There is a dedication at the end to Cameron Boyce and yes, of course that made me shed a tear.
About Hubie Halloween
Hubie Dubois (Adam Sandler) thanklessly spends every Halloween making sure the residents of his hometown, Salem, celebrate safely and play by the rules. But this year, an escaped criminal and a mysterious new neighbor have Hubie on high alert. When people start disappearing, it's up to Hubie to convince the police (Kevin James, Kenan Thompson) and townsfolk that the monsters are real, and only he can stop them.
Hubie Halloween is a hilarious family film about an unlikely hero with an all-star cast including Julie Bowen, Ray Liotta, Noah Schnapp, Steve Buscemi and Maya Rudolph, produced by Happy Madison.
Watch Hubie Halloween on Netflix now!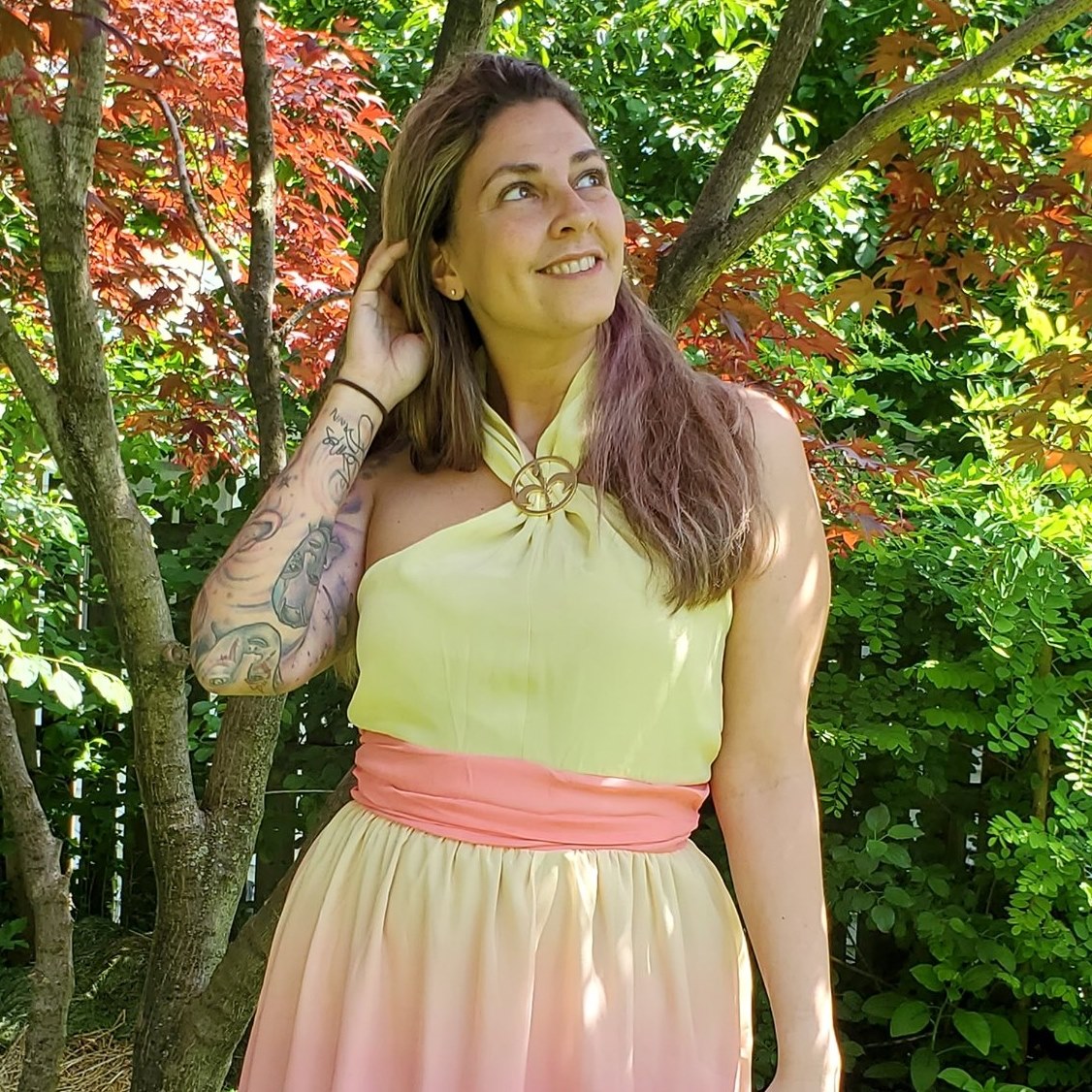 Tessa Smith is a Rotten Tomatoes Tomatometer-approved Film and TV Critic. She is also a Freelance Writer. Tessa has been in the Entertainment writing business for almost ten years and is a member of several Critics Associations including the Critics Choice Association, Hollywood Critics Association, and the Greater Western New York Film Critics Association.