Red Shoes and the Seven Dwarfs may not be exactly what you think it is thank to the failed marketing campaign. This movie teaches kids to be comfortable in their own skin.
When I first got offered the screener for Red Shoes and the Seven Dwarfs I admit, I was hesitant. Wasn't this the movie whose marketing campaign basically labeled it a fat shaming movie? Why would I want to watch that, let alone let my children watch it. But I bit the bullet and accepted and boy, am I glad I did. This movie is not what you think it is going to be. It takes a while to get there, but ultimately it teaches kids the very important lesson of being comfortable in your own skin.
Red Shoes and the Seven Dwarfs is a bit of a different take on Snow White. In this version Snow White's stepmother is an evil witch, who uses a pair of red shoes to remain young and beautiful. When Snow White tries them on, she immediately shrinks about 8 sizes and looks more traditionally pretty. Yeah, I know.
Meanwhile, seven princes have accidentally attacked a fairy princess who put a curse on them. They claim she looked like a witch, so how were they to know. Again, I know. Anyways they shrink down to become seven "ugly" dwarfs who need true love's kiss in order to return to their normal bodies.
Body Image Concerns
Let's get the obvious thoughts out of the way right now, because I had them too. Doesn't this sound like the movie is saying if you are overweight then you are ugly? Yes. And no. I mean at first it seems that way, I will always be honest with you guys. But after about an hour, the true message of the film comes through.
Yes some things that are said or implied made me nervous about what lessons my daughters might take from this movie. But in all honestly, they didn't even think what I was. That part went right over their heads and it is not where their minds went. Which got me thinking maybe kids really will understand the true meaning of this movie from the beginning.
Red Shoes and the Seven Dwarfs is kind of long for a kids movie, coming in at just about two hours. And like I said the first hour might be a little hard to watch. Not because it isn't entertaining or is slow, but because of where you think the movie is going.
Luckily, it takes a sharp turn when you truly realize that Snow White, calling herself Red Shoes when wearing them, does not want to wear the shoes. In fact, she never did. She tries to take them off several times. Snow White only wears them when she needs to and when she first put them on, she didn't even know what they were going to do to her body. Actually when she first saw her new body, she wasn't happy about it.
Snow White often talks about how without the shoes she is happier, more herself, and even stronger. She has been really getting to know all the princes, and loves being around them. She is growing especially close to Merlin, who is the one most determined to get back to his true self. Constantly talking about how is handsomer, but she doesn't even care. She thinks he is perfect the way he is.
Eventually they both learn the true meaning on beauty — that it is on the inside. Which is the message I really think this movie was trying to tell from the beginning. They may have taken the long road, but they eventually got there.
The Rest Of The Story
Being comfortable in your own skin is clearly the message this film is trying to point out to kids, but there is a lot more going on in this movie too. The evil witch is trying to track down "Red Shoes" to get her shoes back. Why? Because she needs more than anything to be beautiful. It is sad really that this is the only thing that is important to her.
Snow White is busy trying to track down her missing father so she can tell him that he married a witch. She is doing this with the help of the former princes, now dwarfs. They get into some funny hijinks along the way and it truly is entertaining.
One of my favorite characters is Prince Average who totally owns being a total jerk. He is shallow. He is rude. And he wants to find himself a beautiful princess. So of course, he is on the lookout for Red Shoes as well. He reminded me so much of someone and I could not place it. Then my friend told me he reminds her of King George in Hamilton and a light bulb went off in my head. That is exactly who he reminds me of too. He will sure make you laugh, I can promise you that.
Overall Thoughts
Parents, I can one hundred percent understand your concerns with this movie because I had them too. My daughters and 7 and 9 and the last thing I want is for them to feel they are not pretty enough. But in the interest of honesty, they never once got that message from Red Shoes and the Seven Dwarfs.
They laughed, yelled at mean Prince Average, and rooted for Merlin and the other dwarfs to find true love. They also mentioned a few times how poor Snow White just wanted her normal body back, and how she was prettier that way anyways.
When it ended I asked them to tell me what the moral of this movie is and the answer surprised me. My youngest daughter said "to always be yourself" and her sister chimed in with "everyone is beautiful in their own skin."
From an adult perspective this movie is probably about thirty minutes too long. They could solve some of the mixed messaging but cutting stuff from the beginning. But once it ended, I really wasn't mad at the beginning. Not like I thought I would be anyways. But in all honesty, a movie that sucks my children in for a full two hours isn't such a bad thing.
From a kid standpoint? Clearly this movie resonated the way the studio wanted it to with my daughters, even if I was worried it wouldn't. Maybe sometimes we just have to have faith in our children that they can and will understand the true meaning of things.
About Red Shoes and the Seven Dwarfs
This outrageous fairy tale spoof starts as Snow White steals a pair of red shoes that transform her into a princess. Meanwhile, a witch's curse turns seven brave princes into dwarfs, forcing them to seek out the princess, hoping for a kiss to break their spell. Together, they must face Snow White's wicked stepmother – who will stop at nothing to get her precious shoes back – and, along the way, learn that true beauty lies within!
Watch Red Shoes and the Seven Dwarfs on digital September 18th
and Blu-ray & DVD September 22nd.
Giveaway Alert!
Enter to win a copy of Red Shoes and the Seven Dwarfs on Blu-ray using the Gleam form below. GOOD LUCK!
Red Shoes and the Seven Dwarfs Blu-ray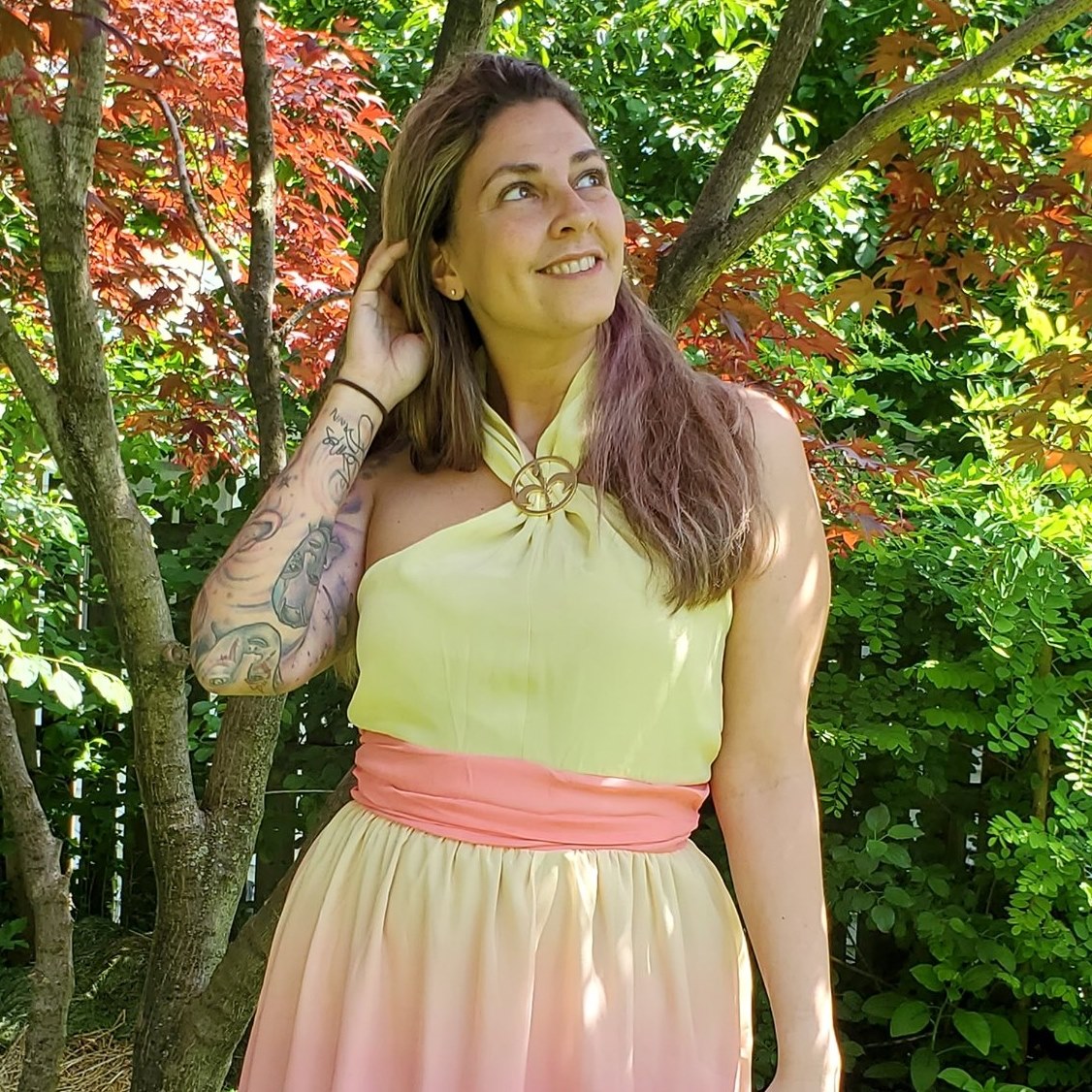 Tessa Smith is a Rotten Tomatoes Tomatometer-approved Film and TV Critic. She is also a Freelance Writer. Tessa has been in the Entertainment writing business for almost ten years and is a member of several Critics Associations including the Critics Choice Association, Hollywood Critics Association, and the Greater Western New York Film Critics Association.