My daughters have been waiting for what feels like forever for The LEGO Movie 2: The Second Part to come home on blu-ray. We loved it when we saw it in theaters, and have been dying to see it again. If you missed it, be sure to check out my spoiler free The LEGO Movie 2 review. Well, it is finally available to take home on digital, and to celebrate, I want to give one lucky reader a copy – plus tell you all about the bonus features, and why they alone make buying this movie worth it.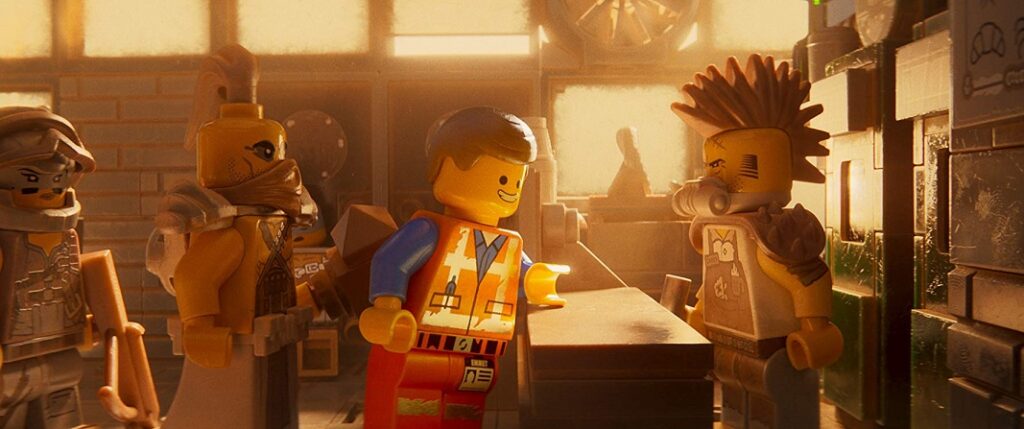 Bonus Features
I know I have said this time and time again, but my favorite part about a home release is the bonus features. It always gives a more in-depth look of the film, which I love. For LEGO Movie 2, the best is by far the outtakes and deleted scenes – however the LEGO designers feature was super cool too. Actually, they are all worth a watch.
Everything is Awesome Sing-along: Sing-along, trivia, games and more!
Commentary: Fun behind the scenes commentary by filmmakers.
They Come in Pieces: Assembling The LEGO Movie 2: Featurette highlighting A-list voice talent including Chris Pratt, Elizabeth Banks, Will Arnett and Tiffany Haddish.
Emmet's Holiday Party: A LEGO Movie Short: Holiday themed animated short.
LEGO Sets in Action: Animations of the LEGO product tied to The LEGO Movie 2.
LEGO Designers: LEGO toy designers highlight key play sets in TLM2 product line.
Outtakes & Deleted Scenes: Never before seen scenes.
Super Cool Music Video: Music video by Beck featuring Robyn and The Lonely Island.
Promotion Spots: Fun custom spots featured during the theatrical campaign.
About LEGO Movie 2
It's been five years since everything was awesome and the citizens are now facing a huge new threat: LEGO DUPLO® invaders from outer space, wrecking everything faster than it can be rebuilt. The battle to defeat the invaders and restore harmony to the LEGO universe will take Emmet (Chris Pratt), Lucy (Elizabeth Banks), Batman (Will Arnett) and their friends to faraway, unexplored worlds, including a galaxy filled with fantastic planets, strange characters and catchy new songs. It will test their courage, creativity and Master Building skills, and reveal just how special they really are.
Enter to win a copy of LEGO Movie 2: The Second Part on Blu-ray and DVD using the Gleam form below. Be sure to check out my other giveaways while you are here and GOOD LUCK!