When I was in San Francisco for the Rogue One Event, I got to experience many amazing things. Everything was incredible, but one of my favorite things was watching two never-before-seen episodes of Star Wars Rebels. We found out that they loosely tied in to Rogue One and that Forest Whitaker himself was joining the cast voicing Saw Gerrera (who he plays in Rogue One: A Star Wars Story).
We were some of the first people to see these episodes – and they blew me away! I am a fan of the show, so this was a big deal to me. (Insider tip – be ready for Klick Klack guys, you are going to love him!). After watching these, we got to chat with Executive Producer, Dave Filoni. This interview is probably one of my favorites to date – he was so personable and super fun to talk with!
Being a Star Wars Nerd
I could tell right away that Dave Filoni was truly a Star Wars nerd. Just the way he talked about the franchise and getting to work on the TV show, which he clearly takes pride in. He walked in and immediately opened the floor to questions.
"I know with all these big movies coming out, we still have our TV series. But it's neat when we can have things kind of coexist, which is really fun. And for me at least, it continues the adventure."
Knowing that Rebels ties in with Rogue One in this episode, we asked how the process works to make sure that things stay consistent between the two.
"It's not that difficult, it's just all one big story. And you'd never really think in terms like, well this piece is a movie, and this piece is a book, and this piece is a TV series. I know these characters – I know Saw, because I helped introduced the character of Saw. So when they were doing stuff with him in the movie – my office is right next to Kiri Hart of the Story Group – we talk all the time, and ask questions. It's really just like any good storytelling. It's a bunch of people having discussions and talking about the things they like and things they don't like. Getting different opinions, and then, I always feel strongly about them going off and making their choices. And I did Saw for the part that I had to do him. CLONE WARS set him up but I was excited that [fans] could see where that went. So if anything, you're more involved and that has huge pluses – because you get to see it. But at the same time you've seen it and you've read it, and then you work on it. So, for me as a fan, you keep trying to find little pockets of STARS WARS that you don't know. Which are almost treasured for me at this point, but I would be lying if I told you it's not really fun, even 12 years later."
Existing Story Lines
We wanted to know if Dave preferred creating his own story lines, or if he looks forward to the parts that he can tie in to existing story lines.
"I never really have a huge feeling about tying in. A good story doesn't need me – they hunt me and my help. The STARS WARS universe was great before I got there, it'll be great long after I'm gone – that's just how I feel about this, it's not my story. I'm privileged to be in a position where I get to add to it – I'm very grateful for that – but when I look at the work we've done, in animation especially, and the characters that we've added [like] Captain Rex, Chopper, Ezra, and Sabine. Adding those characters can give us dimension in ways that the franchise didn't have before. Especially when you get to female characters from this explosion. I won't even say explosions, the interest has always been there – I think it's telling the stories that's been long overdue. So we've been telling the stories and adding dimension to these characters. That's the great part. It's fun when you have a tie-in but I like it when it's more of a wink. It's not something that was ever missing, if it was important, they would have done it – I've always kinda looked at it that way. I learned a lot of that from my years of working with George [Lucas]. It's fun to do, but you have to be careful that don't overdo it, that your fandom doesn't get in the way of telling a good story."
Forest Whitaker Joining the Cast
We were all excited to hear (and see) that Forest Whitaker was signing on as Saw in Star Wars Rebels. We knew that Dave had to be just as excited, and asked him about bringing him on.
"It was a huge benefit to us. We have an attitude about the characters, which is, if the person that originates the role, the person – especially on screen, we want as much continuity for the audience as possible. [Forest] is a very big Star Wars fan and a lot of these actors do as much [as they can] because they love it. So when they say the character's gonna continue, they absolutely would like to continue being the character – they don't really care what form it's in. It's always exciting when we have people come and maintain their character. You have great continuity. They're always incredibly gracious and super fun to work with. It might not be the last one you see in that regard, on Rebels – afraid of a spoiler, but I can say that. [Forest] was fantastic. When you have a really great actor – he doesn't need a lot of advice. I just gotta put him into place and tell him what's going on. It was great to work with him and it's added to a long list of incredibly wonderful performances that we've had in Star Wars across the board, Not just on Rebels, but across the board. I just love that they want to do it, it's my favorite thing."
Balancing for Kids and Parents
One of my favorite things to do with my young girls (ages 4 and 5) is watch Star Wars Rebels together. My husband joins in the fun as well. This is a show that we have set to record and we watch together every single week. While talking with Dave, one of us pointed out that he really does a great job of creating an animated show that both parents and kids enjoy. We asked him how hard it is to create that balance.
"I appreciate that, because it is a goal of mine. When I talked to George, he would always say he created Star Wars for kids. When I was a kid it was a great thing because my parents liked it. It wasn't talking down, and there were a lot of things to talk about, as a family, and characters that we could relate to. In the beginning, a lot of fans would come up to me and say, 'Dave, why are you making Star Wars Rebels for kids?' That's such a perplexing question to me because I would say to them 'when did you first watch Star Wars?' My whole goal is never to take that experience away from kids – to involve everybody in it – to make it a place where the best compliment we can give for the series is that it's something that the family watches together. There are some challenging things we get too, especially when you deal with the Jedi. Things get dark at times. But you always have to monitor that – fairy tales have frightening moments in them. Otherwise when you shine bright and things are good all the time, it doesn't shine as well. Darth Vader is intimidating. I used to be a little kid and freak myself out just thinking of how he breathes. But that's what you want – kids to be afraid of the bad guys, because they're evil. I try to make something that's not as much for myself but for my younger self. In today's world, I see a danger in a lot of the fans that have grown up. You have a generation of filmmakers now [that are] all fans and they're very vocal about being fans. Which is great because they have the understanding of why the material is important, but there's a danger of trying to take the material and accidentally change it into being for their 40 year old self. You see that in a lot of different franchises out there, that things get darker, and you go – but that's not what I remember I liked as a kid. You just always have to remember, Star Wars is a story [where] the original trailer says – A boy and a girl in a galaxy. So I just try to maintain that."
Working with George Lucas
Dave has worked very closely with George Lucas and so we asked him what it was like working with him.
"It's fantastic. It's the greatest education I could have asked for, in what I do. It was like going to film school on a daily basis with George Lucas. And he is incredibly knowledgeable, he's incredibly patient. It was a great experience and I wouldn't trade it for anything. Everything that he taught me I wrote down and I keep teaching that to people today, no matter who it is, that I come across in the Star Wars saga. Obviously I've added my own ingredients to what I do, but I always try to approach it from that perspective. That's why I'm not trying to make my version of Star Wars. Though as the years go on, I suppose that's inevitable, but I'm trying to remain true to the point of view that he had, that he wanted for these characters."
We wanted to know the most important thing that George taught him but it was hard for Dave to pinpoint just one, saying that there are so many things. He finally let us know that it was mainly editorial stuff – how the look at the story and how to cut the story.
Klick Klack!
One of the most interesting things that I learned from Dave is that they work seasons ahead. For example, he let us know that at the time of the interview, they are about two seasons ahead in Star Wars Rebels (great news fans!). As I mentioned before, Klick Klack is a standout character in the episodes we watched – we all fell in love with him! So we asked Dave if we would see him again. His response?
"If you want me to be honest, highly unlikely."
We all groaned, quite loudly, and Dave seemed surprised.
"It's good to know you liked him. The actors hated saying Klick Klack. It is a rough thing to say."
I for one am hoping that Dave changes his mind and somehow works Klick Klack back in to the story line – or at least that we get some fun products featuring him! Just wait until you watch the episodes, I know you will agree with me!
Star Wars Rebels airs Saturday nights at 8:30pm EST on Disney XD and returns January 7th!
Like STAR WARS REBELS on Facebook: https://www.facebook.com/starwarsrebels
Follow DISNEY CHANNEL PR on Twitter: https://twitter.com/DisneyChannelPR
Follow STAR WARS on Twitter: https://twitter.com/starwars
Follow STAR WARS REBELS on Instagram: https://www.instagram.com/starwars/
Visit the official STAR WARS REBELS website: http://disneyxd.disney.com/star-wars-rebels
#StarWarsRebels | #StarWarsRebelsEvent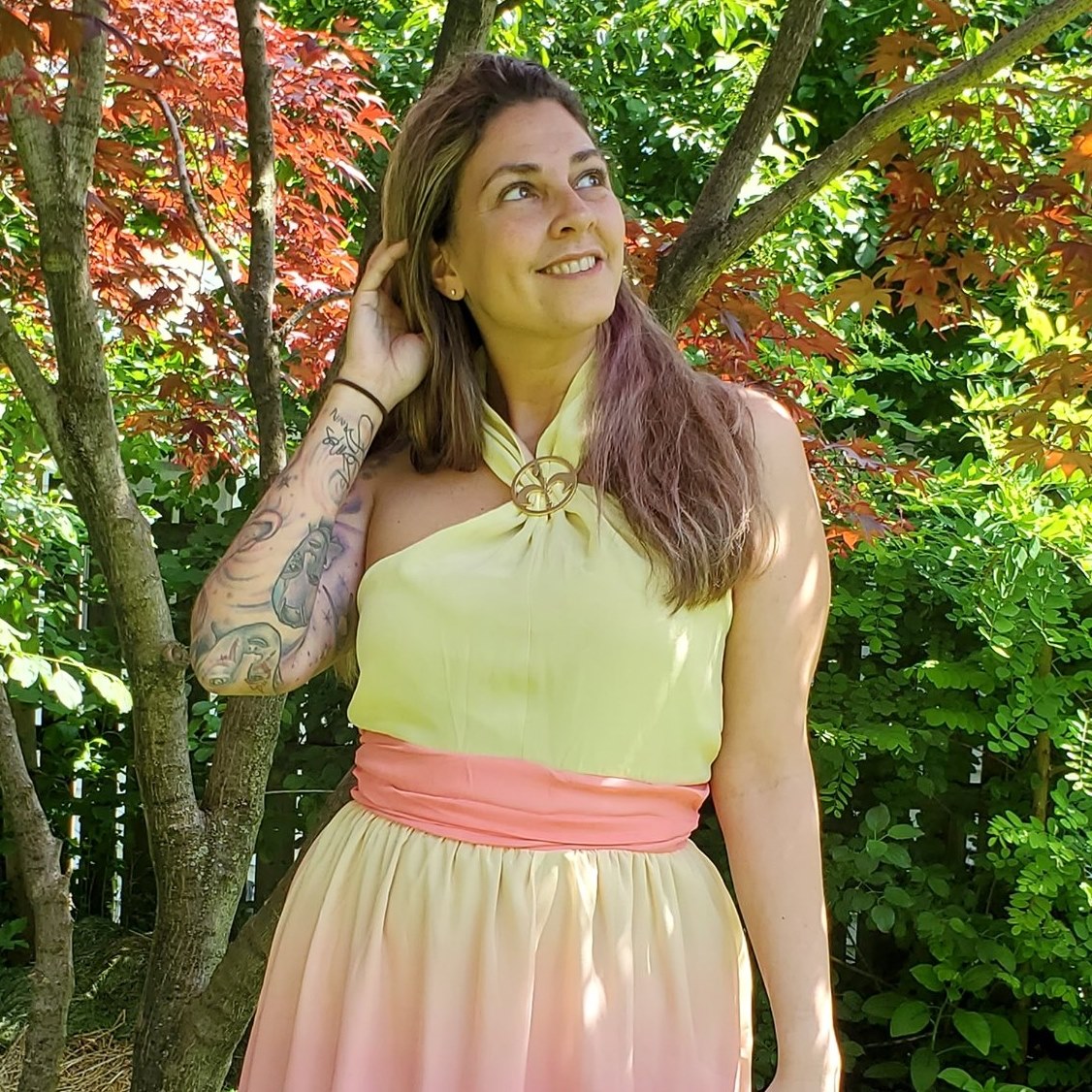 Tessa Smith is a Rotten Tomatoes Tomatometer-approved Film and TV Critic. She is also a Freelance Writer. Tessa has been in the Entertainment writing business for almost ten years and is a member of several Critics Associations including the Critics Choice Association, Hollywood Critics Association, and the Greater Western New York Film Critics Association.